Sherman Oaks agent, Lou Woolf, was awarded a certificate of special congressional recognition in recognition of outstanding and invaluable service to the community.
Brad Sherman, the current Congressman, bestowed this award upon Lou at the Attic in Sherman Oaks. The city District 4 Councilman, David Ryu, swore Lou Woolf in as a returning board member of the Sherman Oaks Chamber of Commerce.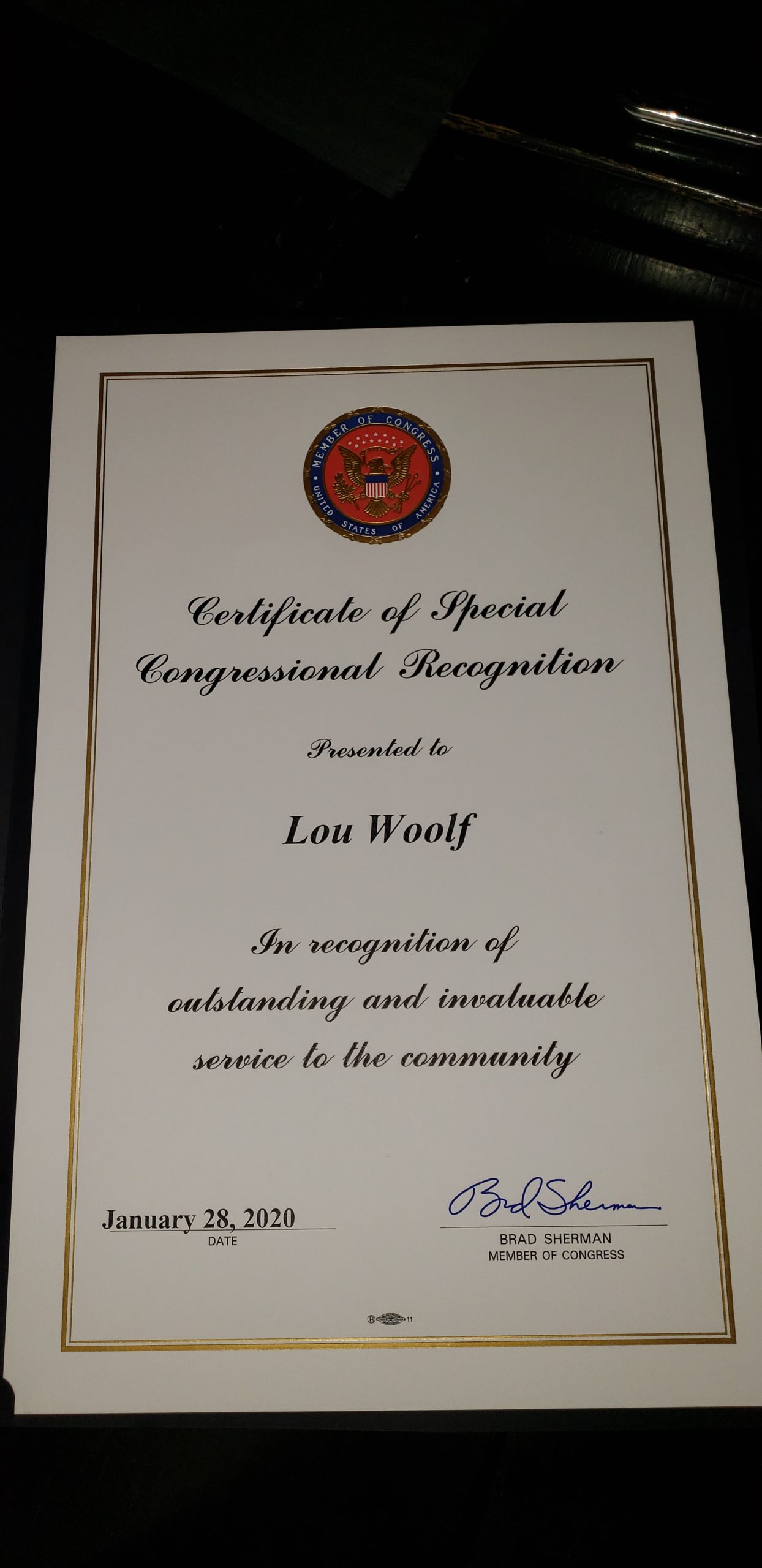 Lou currently serves on many boards and congregations. Recently, he was attached to a street fair that had over 100,000 people in attendance!
Check out Lou's website here to keep up with his community involvement!