A bathroom is one of the most critical parts of your home experiences. If you seek to transform your bathroom from drab to luxury, you should be ready to make it happen. Here are some DIY home improvement tips that will help you add a pop of color to your bathroom:
Add a Pop of Color Through Paint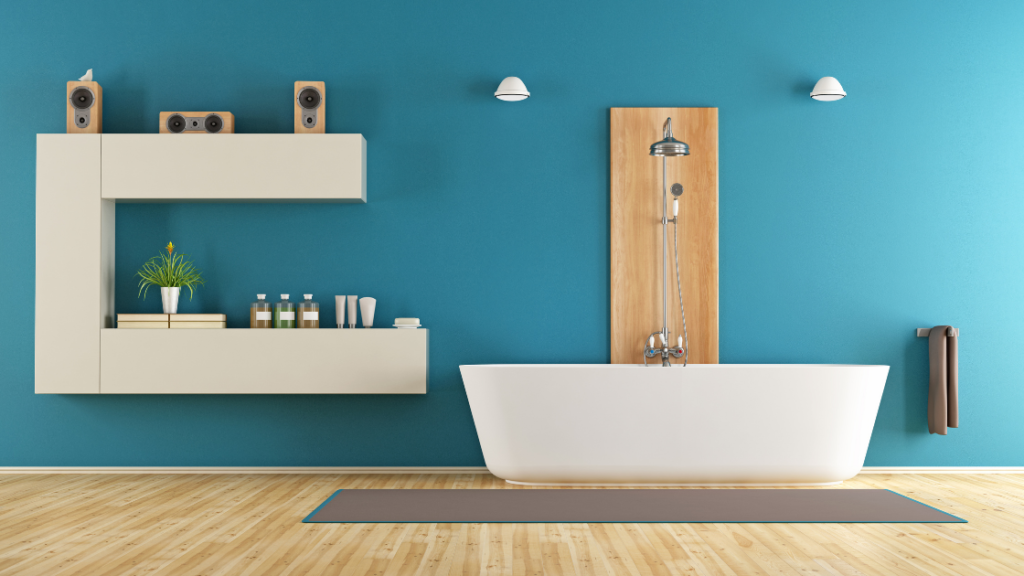 Color is a critical aspect of a room as it affects most of the décor. Using neutral color allows flexibility. White, for instance, makes a perfect color for a luxurious bathroom. Consider having white cabinets and countertops. You can also throw in splurge high-quality rags and towels. Pairing your white linens with accessories will help tie in everything.
Gray also makes a superb color choice for your bathroom. It brings a soothing effect and a sense of luxury. Greige is a warm form of gray which can improve your bathroom experience. It is also easy to match. You can match the color with brushed silver fixtures and wood vanity in the space.
Alternatively, you can create a spar theme for your bathroom. Monochromatic colors such as aquatic paint color or pretty blue bring a feel of spa luxury to a bathroom. If you are going for this color, consider using varying shades.
Create Pop of Color with Lighting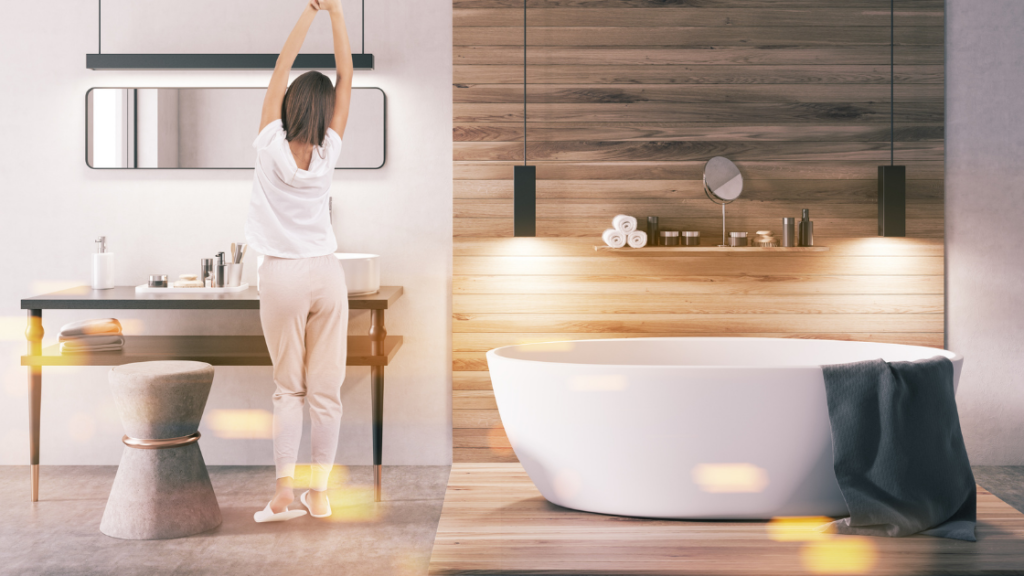 Lighting a bathroom can be challenging if you have limited space as it can cause reflection effects from angled mirrors. To counter this problem, you can use a diffuse ceiling light and position the downlights carefully to avoid shadows. For makeup application, use vertical lights flanking the mirror for maximum lighting. If you are looking for DIY home improvement, you can use excellent cove lighting for a modernized bathroom and add mini recessed light to your cove lighting to expound on the touch of a spa in your bathroom. The mini recessed lights are pretty relaxing with a theatre touch. Cove lighting also creates an excellent bathroom experience taking you to the future.
Add Pop of Color with Space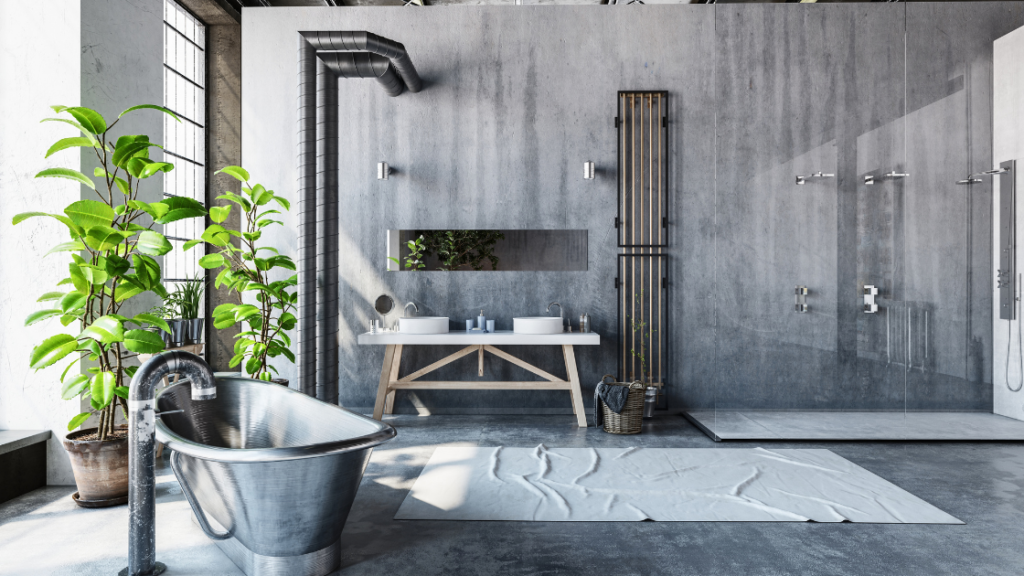 You can add a pop of color to your bathroom by creating more space. Space is very critical in the design and more so in the bathroom. Most bathrooms have limited space, and if your bathroom is small and you want to make it appear more extensive, you can use mirrors to your advantage. Apart from making areas appear bigger by reflecting light, mirrors also enhance colors. If you don't have much space, you can consider installing vessel sinks which take up less space and creates a sense of style and creativity.
Achieve a Pop of Color with a Backsplash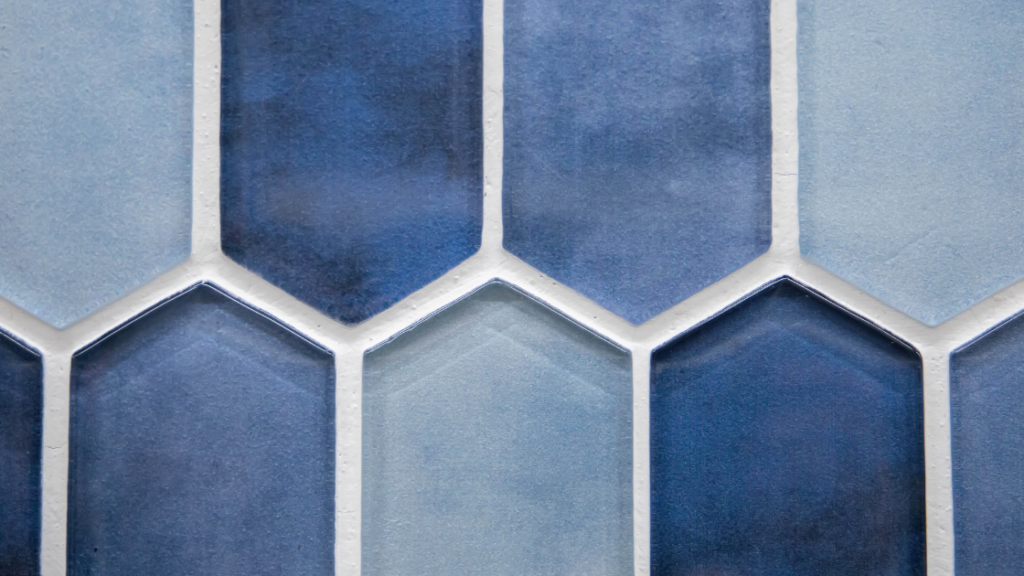 The backsplash is critical for a bathroom as it prevents the walls from mold formation and rot and if you work it up, it could add a pop of color to your bathroom. You can add a backsplash as a DIY home improvement or hire a professional. The choice of backsplash should complement your designs in terms of color, shape, and texture. Space is also a big factor to consider, and glass tiles will reflect light and make your bathroom space appear bigger.
A bathroom design is personal, and you can combine different features to create a pop of color for your bathroom. If you have these ideas, you can consult an interior designer to help you figure out what works best for your DIY home improvement project.