With the summer heat wave rolling in, it's important to cool off. Check out these different affordable and easy-to-install patio misters for your backyard cooling solution this summer! With record-breaking heat, finding an energy-efficient mist cooling system for your open-air festivities will help you lower the surrounding temperatures. Versatility, energy efficiency, low-cost pricing, and effectiveness remained pivotal in our top picks. Here we go!
1. Geek Aire Battery Operated Fan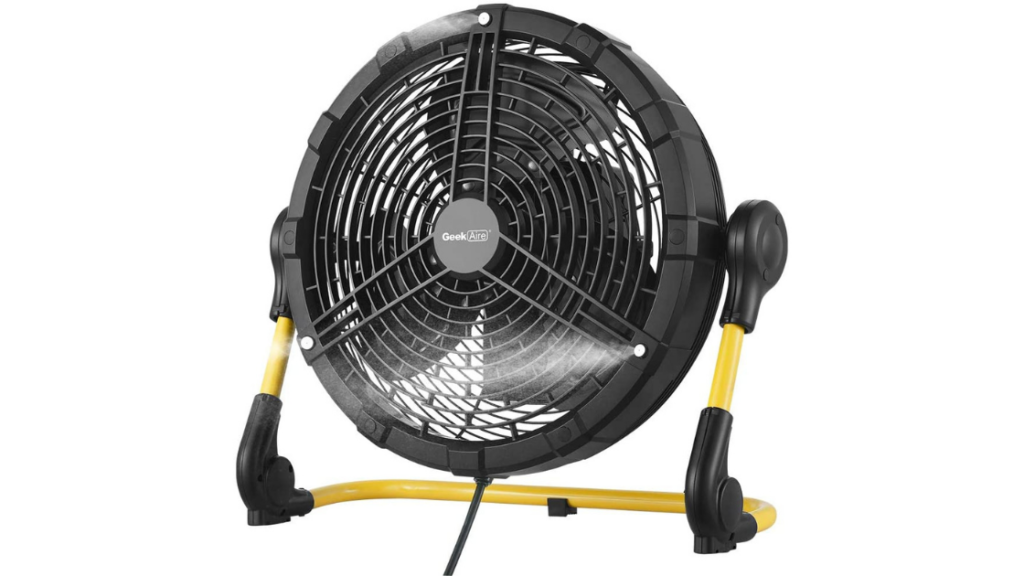 If you are a homeowner with a small patio, the Geek Aire misting fan, a cordless misting fan, remains the top pick. This 7pound fan gives you the freedom to move the patio thanks to the garden hose connector. With a fan speed of around 1,500 CFM, your visitors can enjoy a cool evening for at least 10hours. When it comes to patio misters, this is a great pick.
2. 12 Gallon Misting Fan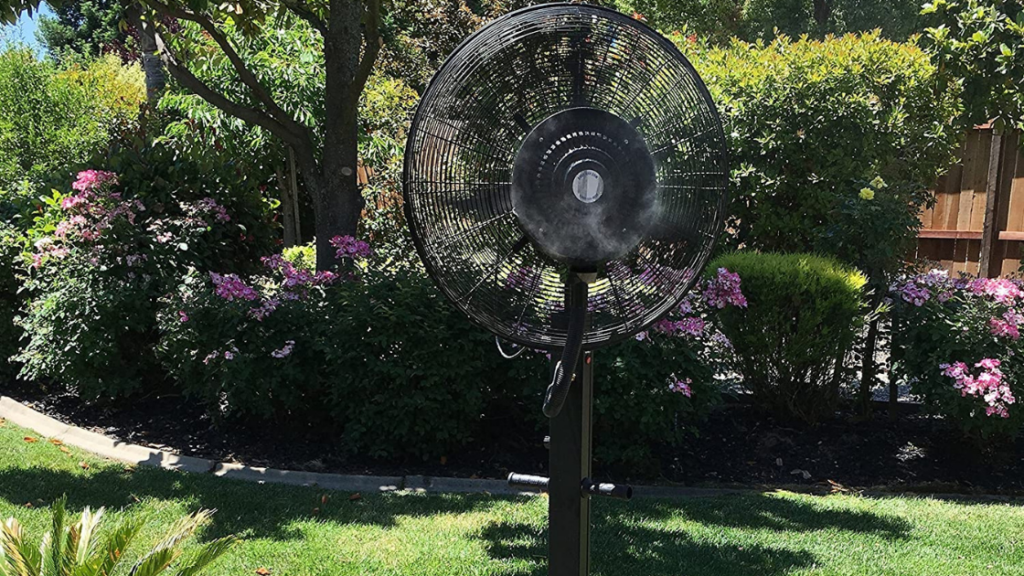 Check out this high-performance portable misting fan you can use by plugging it into the nearest power outlet on the patio. You'll get outstanding cooling performance in your backyard thanks to the fan's oscillating head, which is 26 inches. Your visitors can sit 40 feet away from the 12 Gallon tank and still the cooling effect for at least 12 hours. For patio misters that last through a hot summer afternoon, this lands at the top of our list.
3. Koonie Misting Fan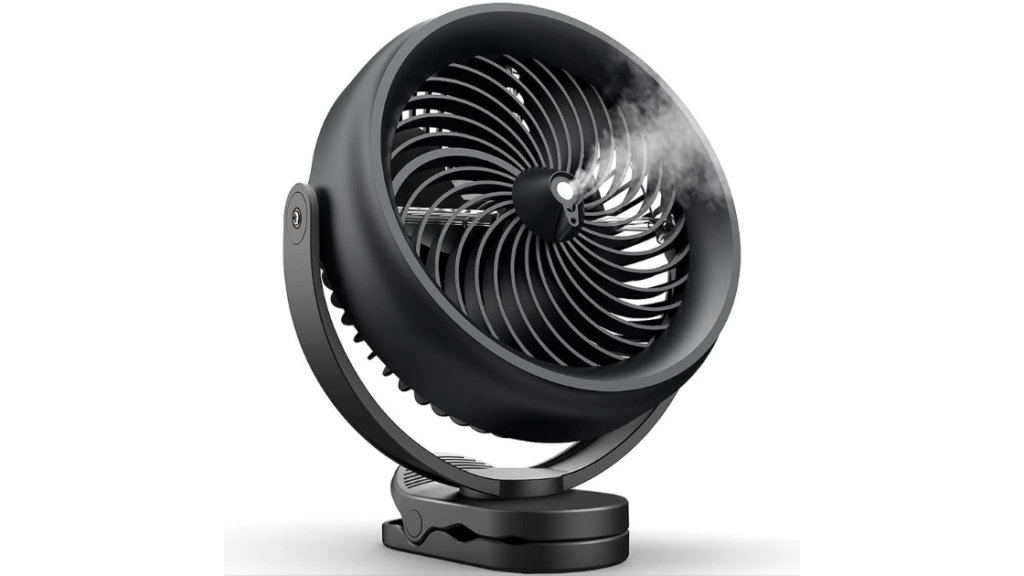 If you are looking for a clip-on fan, then you should check out this battery-operated misting fan. This cooling device has at least three-speed modes and two mist modes for homeowners to enjoy small area misting. Clip-on the fan to a chair while working outdoors and enjoy up to 3hours of optimal cooling from the Koonie Misting Fan, powered by a 10000mAh battery.
4. HandFan Misting Fan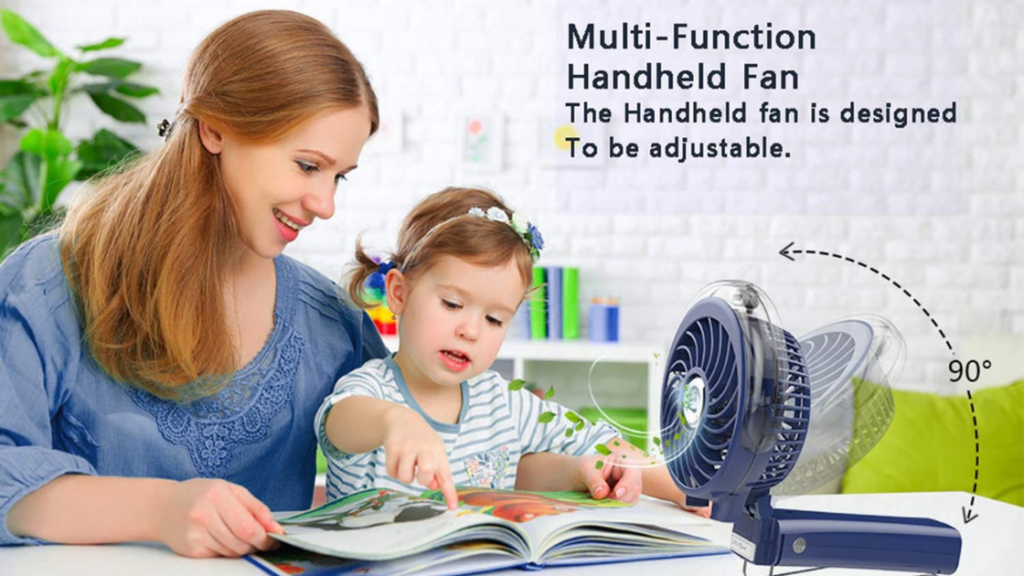 Enjoy up to 13 hours of personalized misting using the HandFan. This misting system remains one of the most sought-after handheld devices that offer homeowners a wide array of adjustable settings. Besides, you can use the fan's metal clip to attach it to versatile surfaces.
5. Lasko 7050 Misto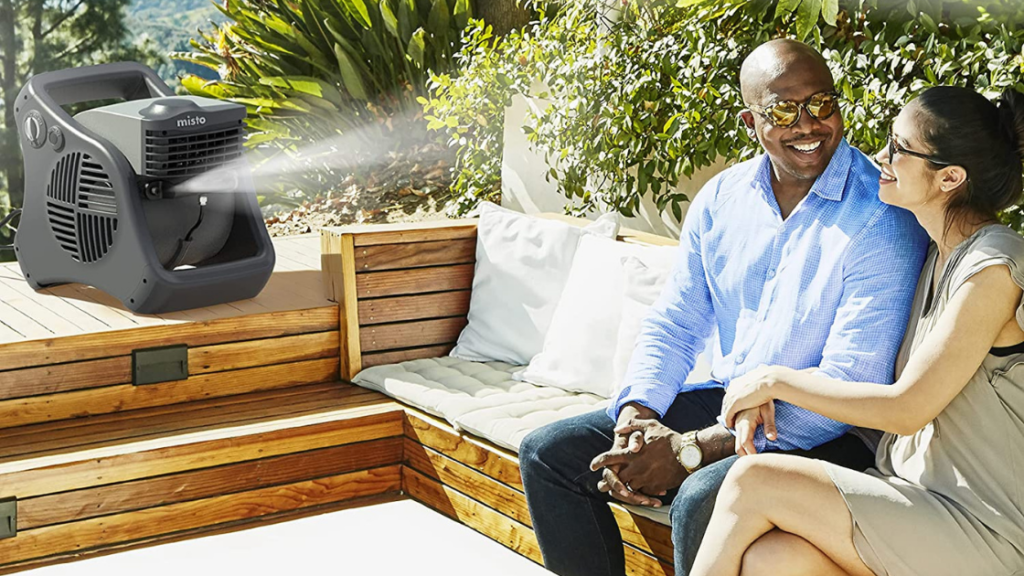 This portable outdoor misting fan is popular for being compact. Made from ABS plastic, the Lasko 7050 Misto remains free from the occasional knock. Homeowners can enjoy low temperatures in hot summers by adjusting the device to at least 3 speeds.
6. HydroMist Misting Fan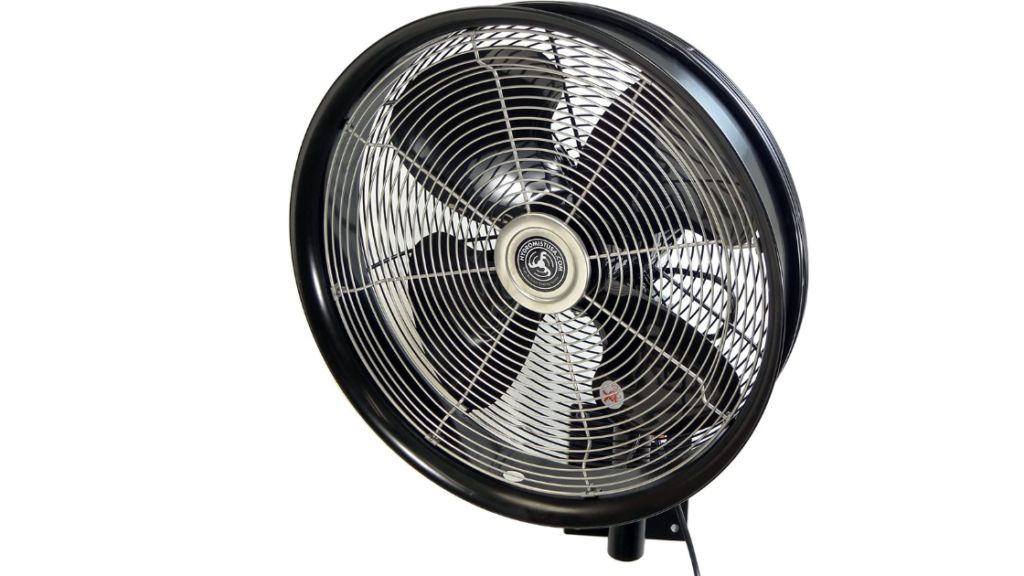 Homeowners that prefer wall mounted misting fan for their patio can consider buying the HydroMist. With a remarkable 5,100 CFM output, it directs cooling air to the desired direction. Adjust the fan speed to at least three modes and enjoy a cooling effect with minimal obstructions.
7. Landgarden Patio misting System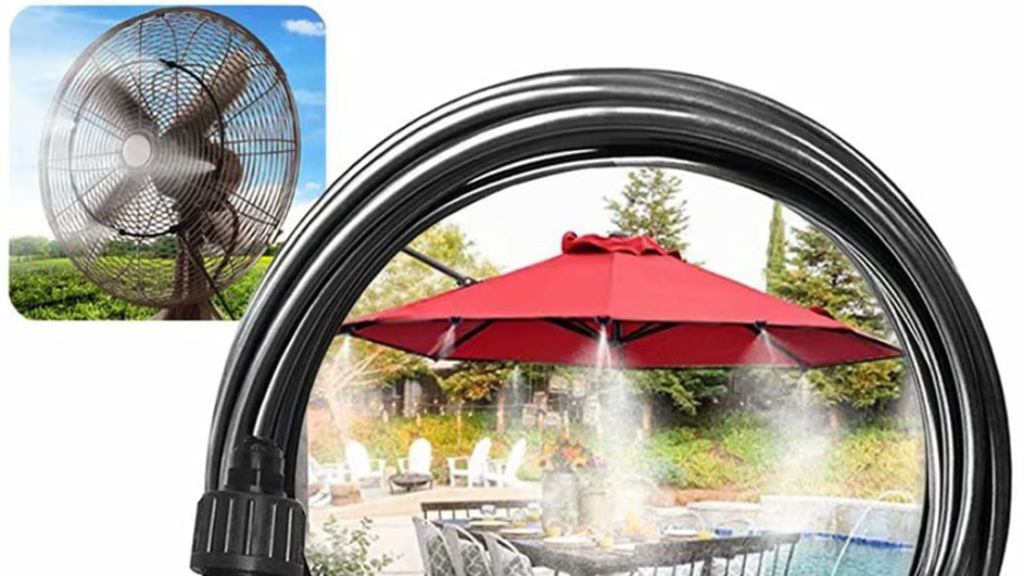 This cooling system comes with up to 12 nozzles for cooling your backyard patio. Landgarden is an easy-to-install misting device that features a wide range of models.
8. NewAir AF-600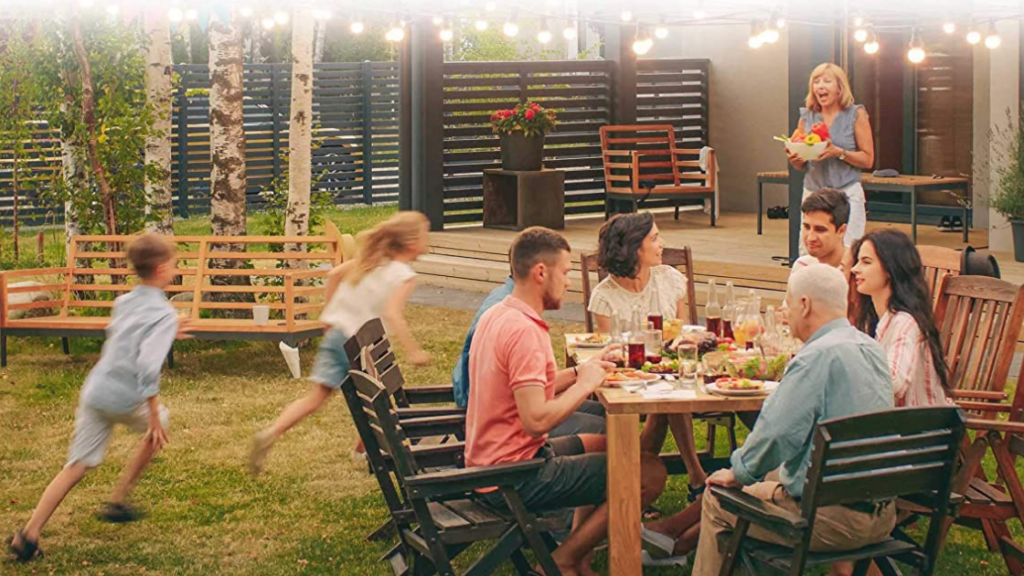 If you are looking for a misting system with a high level of safety features, you should choose the NewAir AF-600. Enjoy up to 2,800 CFM airflow from an oscillating fan head made from durable steel. Its built-in GFCI protects you from shock in case of an electric fault.