Treat yourself to something sweet this weekend with our LA Eats: The Best Dessert Destinations feature of the week! We have you covered with treats near you from Los Angeles to the seaside and SFV to Conejo Valley.
LOS ANGELES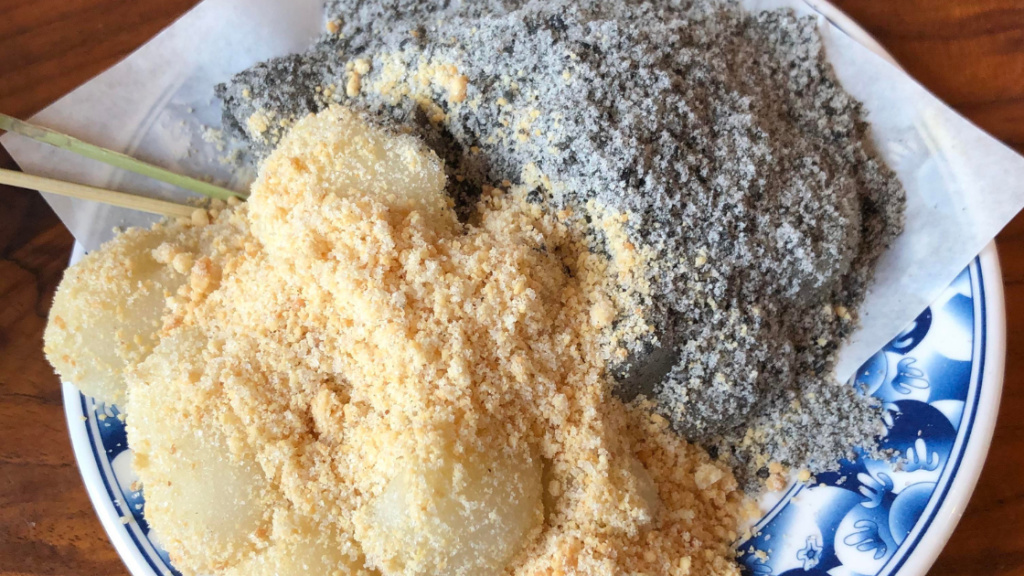 Location:  5100 York Blvd | Los Angeles
While many find bliss at Joy with the regular food items, the desert here is worth indulging. Enjoy the Hakka Mochi served alongside a mug. of warm tea. This mound of mochi arrives dusted in peanut and black sesame powders, make it one of the best desserts in LA, hands down.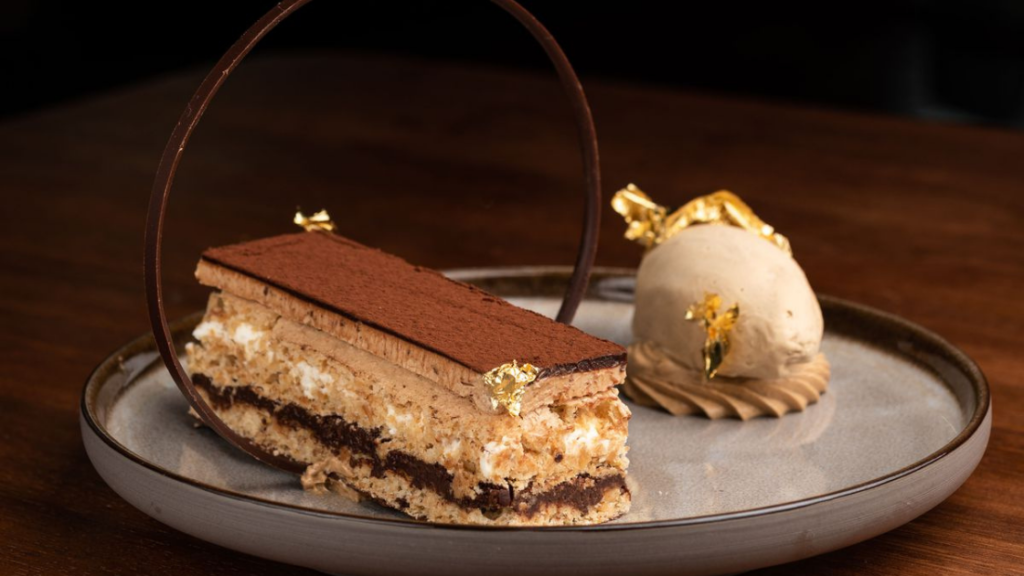 Location: 8430 Sunset Blvd | West Hollywood
When it comes to Wolfgang Puck, you can always expect a next-level culinary experience. The same can be said for his dessert menu items at Merois. Considerably one of the best desserts in LA, the hazelnut dacquoise is also one of the most indulgent. Find joy in this decadent sweet dish with its dark chocolate ganache, a molded chocolate ring, and gold leaf accents. A scoop of hazelnut ice cream brings solidifies the cake's rich and nutty flavors to perfection.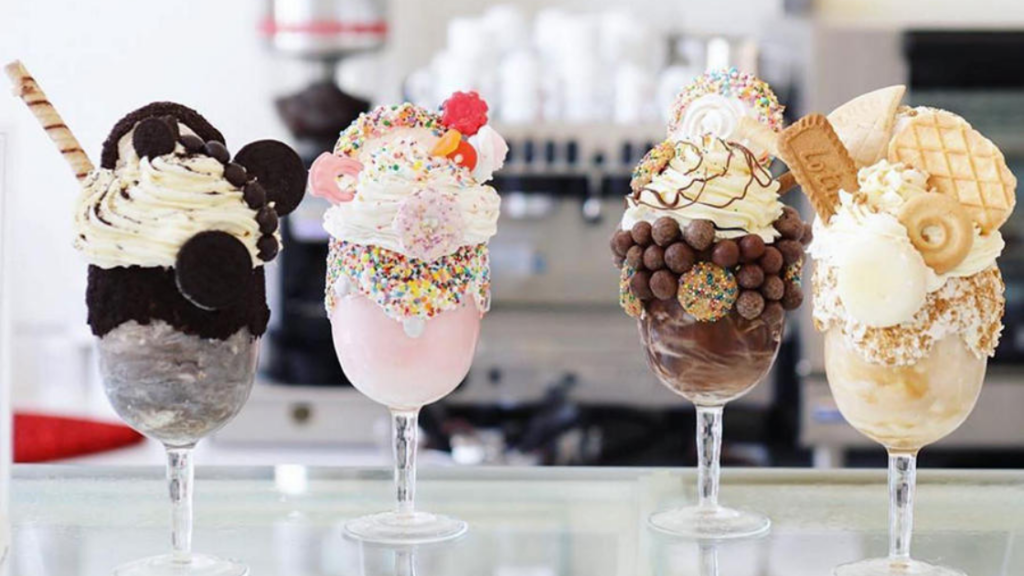 Location: 319 N Canon Dr, Beverly Hills
A staple in 90210 for years, you'll find not only one of the best dessert spots in LA but also one of the best Parisian cafes in town. Le Mervetty has perfected the art of their cream-filled, meringue-based puffs, also known as merveilleux. We also recommend treating yourself to one of their over-the-top and absolutely worth it milkshakes. Topped with edible treats like cookies, cream, and brownies, these sweet beverages are a must!
WESTSIDE AND BEACH COMMUNITIES 
Location: 2421 Michigan Ave | Santa Monica
If you love rose-flavored desserts as much as we do, then you will love the Rose Petal Pie at Birdie G's. Deanie Hickox's rose petal pie features a crumbly pretzel crust and rose-kissed fillings. In addition to the delicious candied flower petals on top. Need we say more?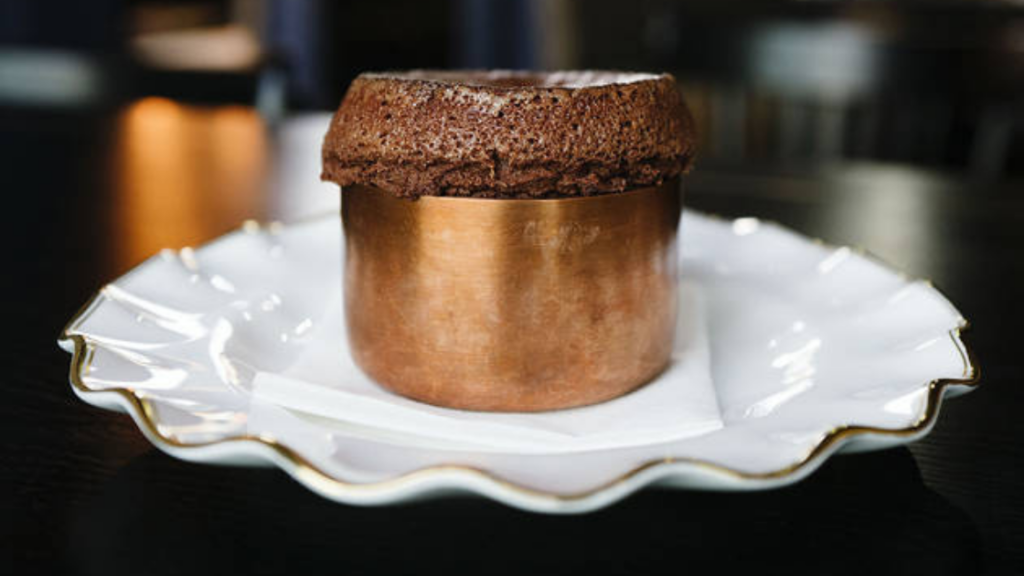 Location: 2732 Main St | Santa Monica 
The king of all decadent desserts, you'll love the sublime Souffle offered at Pasjoli! Served hot and fresh from the oven, it doesn't get better than this bitter chocolate souffle. Enjoy yours served with vanilla ice cream and a warm chocolate sauce.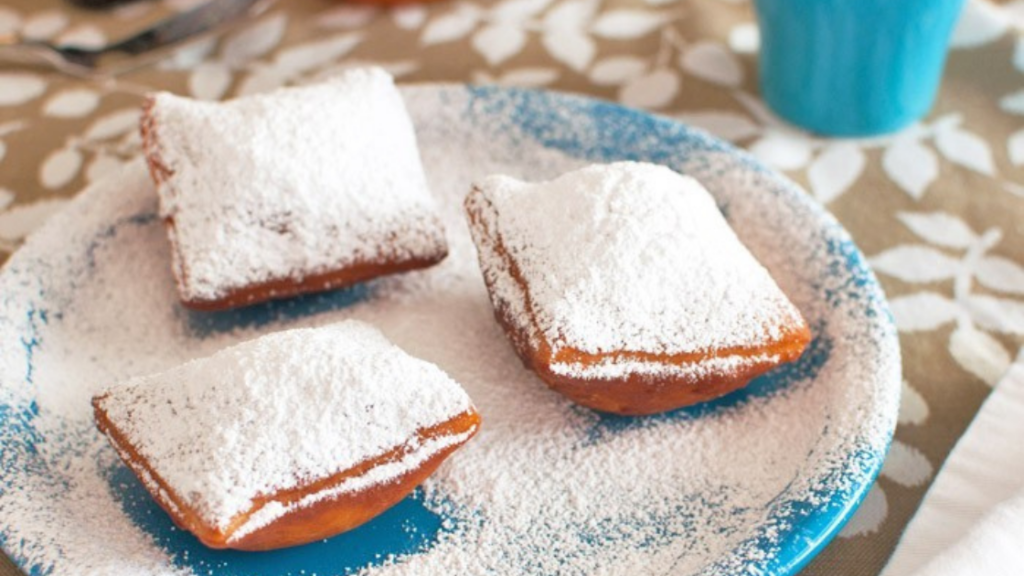 Location: 2803 W 116th St, Hawthorne
Tempt your tastebuds with a Louisiana tradition! The Beignets at Beignets du Monde are pure joy in a pastry topped with mounds of powdered sugar goodness. Get your hands on the Classic French Quarter beignet box, topped with powdered sugar a side of dipping sauce. You can thank us later!
SAN FERNANDO VALLEY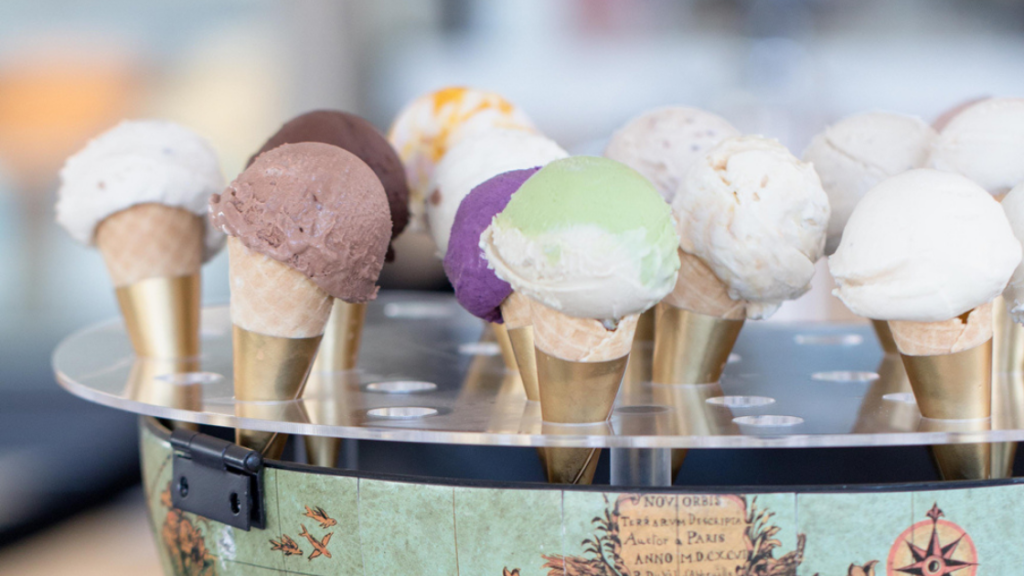 Location: 18511 Ventura Blvd | Tarzana
If you weren't around or missed out on the Game of Thrones-themed ice cream at Wanderlust two years ago, where have you been? Catch up on the dessert haven times with one of the best dessert posts in the valley and one of the best creameries, in our opinion. With a bounty of flavors, you'll find bliss in scoops like the Abuelita Champurrado or Earl Grey tea.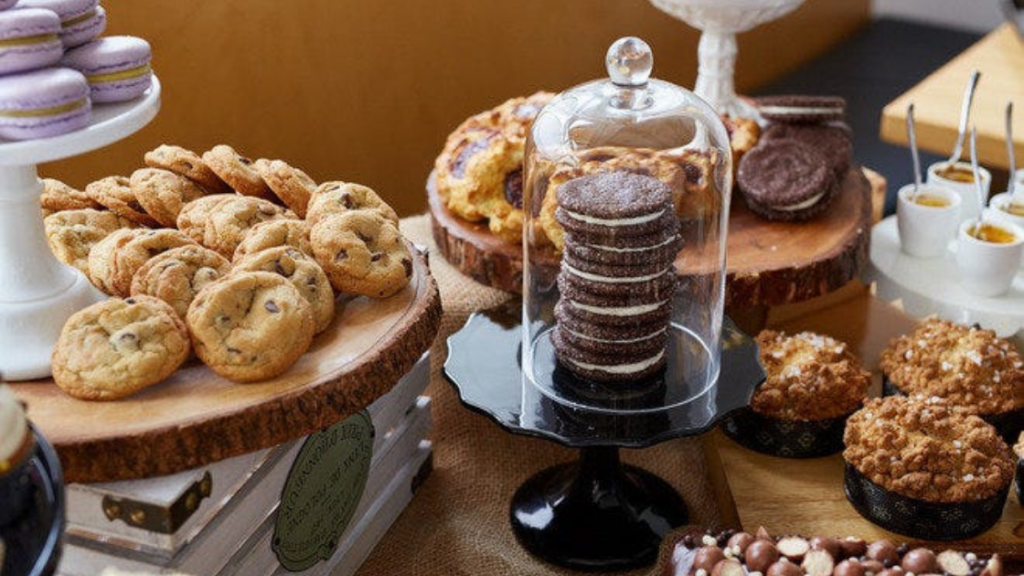 Location: 16350 Ventura Blvd. Suite F | Encino
Who doesn't love Nutella-inspired desserts? An even better question, how about dessert for breakfast? Start your day with the sweetest treat offered at Claudine's. The Nutella pop tart is not only worth getting out of bed for; it's worth coming back again and again.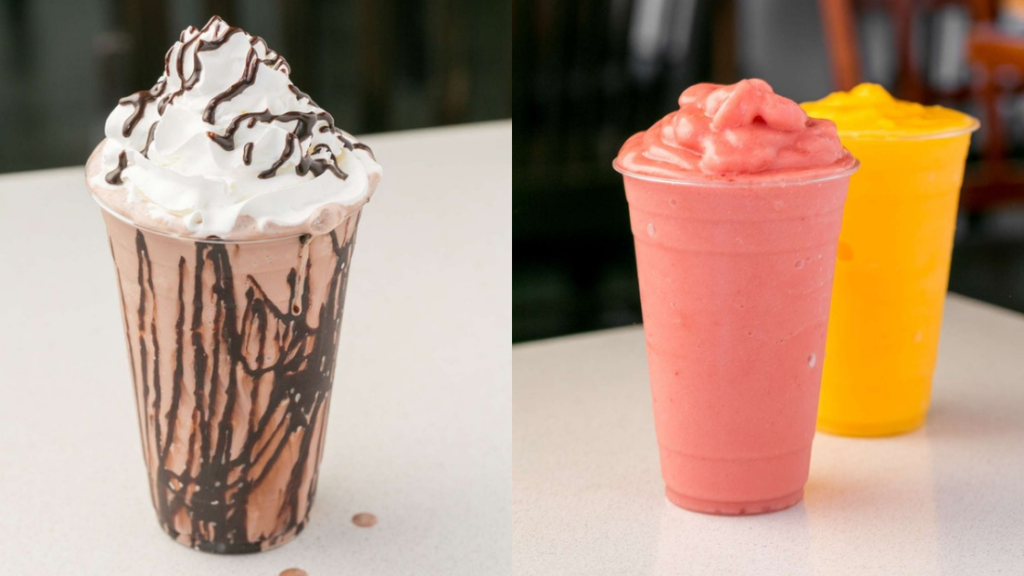 Location: 14504 Ventura Blvd | Sherman Oaks
With a name like Crave Cafe, you can 100% expect some of the best desserts to suit every craving. We personally recommend one of the cafe's dessert shakes from their "Secret Menu." What exactly is on the menu? It wouldn't be a secret if we told you!
CONEJO VALLEY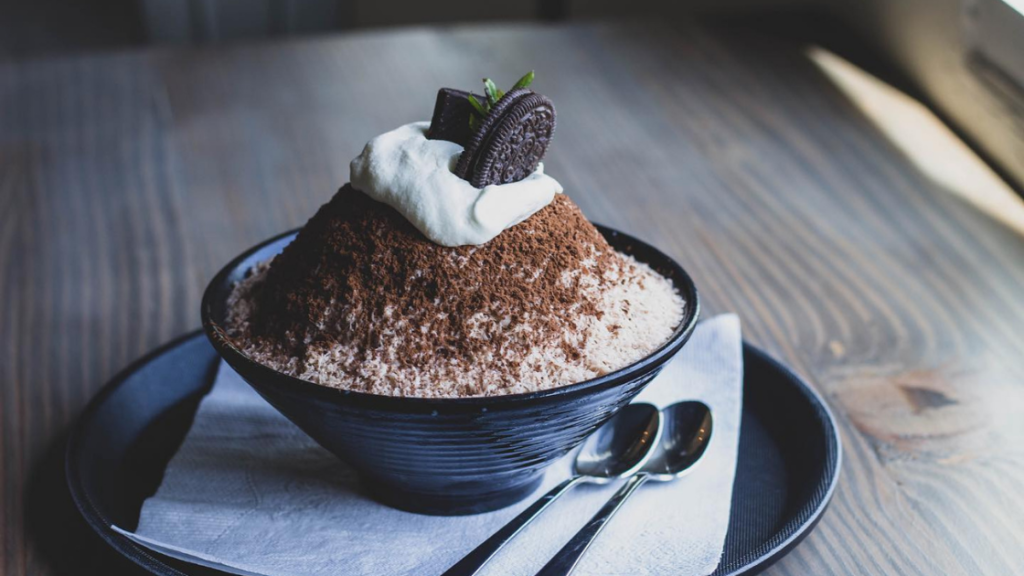 Location: 706 Lindero Canyon Road, Suite 794 | Oak Park
If you love Oreo's and ice cream, make your way to Cafe Sapientia for their Snow Crème dessert. A popular Korean shaved ice dessert, this sweet treat consists of a sweet milk base with various toppings. The Oreo Snow Crème starts with a velvety chocolate base that's then packed with bits of Oreo and chocolate chips and topped off with a scoop of house-made whipped cream.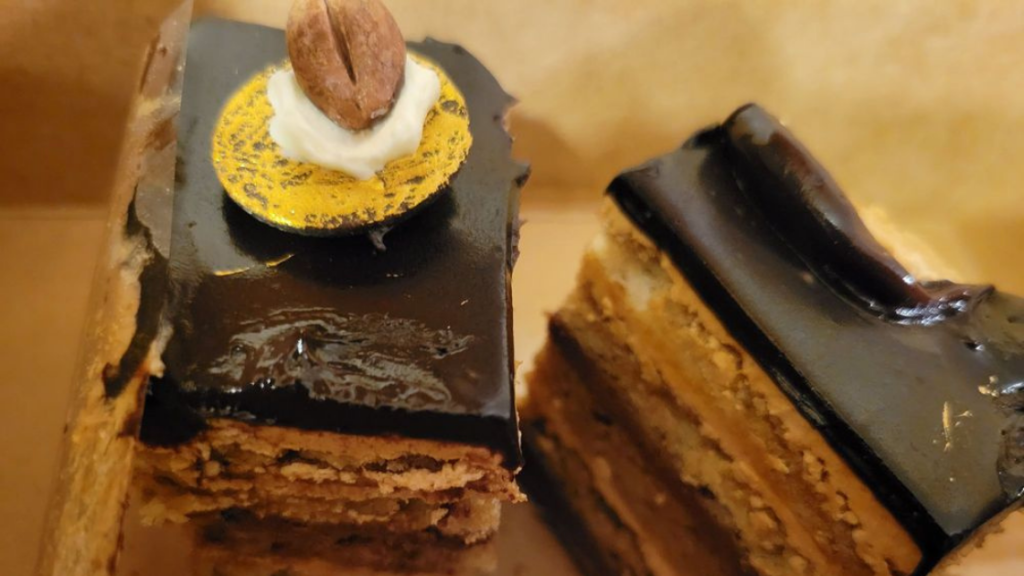 Location: 5005 Kanan Rd | Agoura Hills
Emil's Bake House in Agoura Hills has been a go-to neighborhood spot for pastries and desserts since 1962. After one visit, you'll find ease in seeing why with an array of options that are true dessert perfection. We recommend indulging in the Mocha Tres Leches for a well-deserved treat.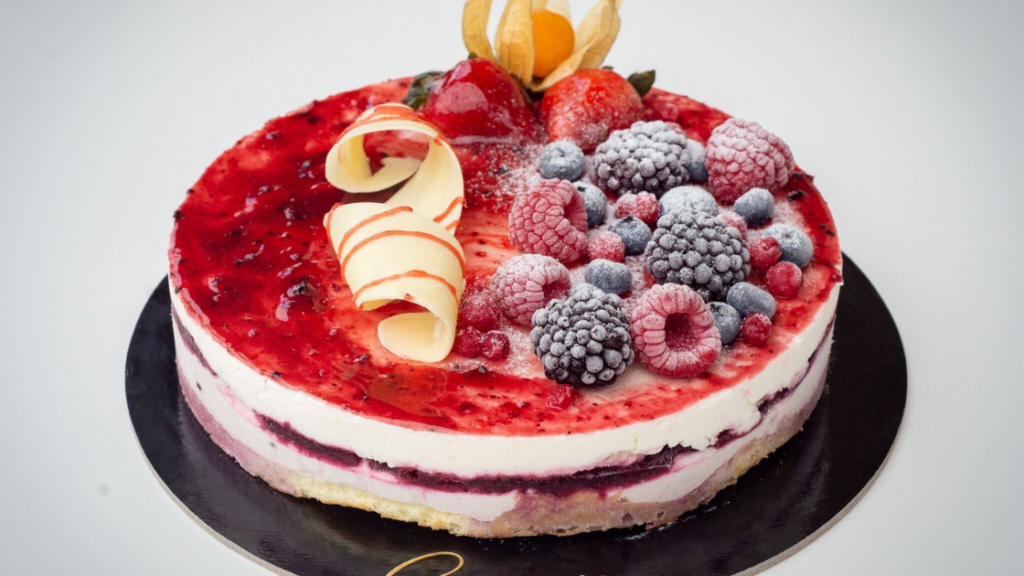 Location: 476 West Los Angeles Ave | Moorpark
We love all of the desserts and pastries offered at Carrara's, but the Yogurt Wildberry cake is an easy favorite. This Wildberry soaked sponge cake with a yogurt & wildberry mousse comes decorated with a white chocolate ribbon and fresh berries.