Isn't it about time you add a pop of color to your living room?
The living room is a critical part of your home. It's where you go to relax, read your favorite book, and also entertain visitors. As a result, the room should always look its best as well as give a good impression to visitors.
As you seek to impress visitors, you should also seek comfort in your living area. Even if you decide on an interior designer, you need to have an idea of what you really want.
Tips for adding a pop of color to your living room:
Let the curtains touch the floor
Every room has windows, and you can use curtains to bring a pop of color to your living room. Short draperies look cheap and will transfer the same effect to your living room. You should therefore make sure you measure your window size before going to purchase your curtains. As you do so, make sure your curtains fit well in both width and height.
Another trick for transforming your living room is by hanging your drapery high as close to the ceiling as possible. This will make your room appear taller and exquisite.
Blending Textures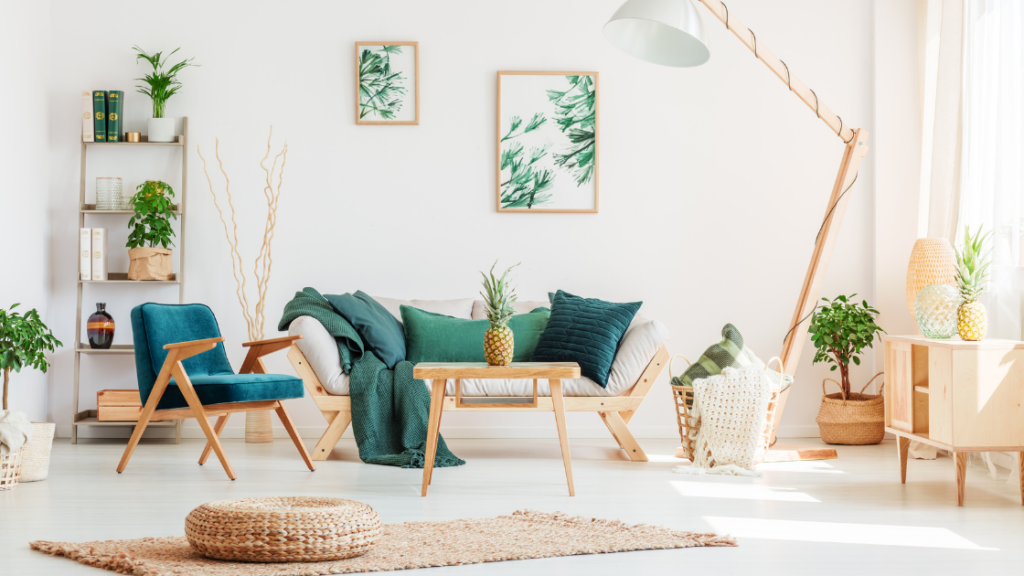 To enhance your living room style, mix up textures in the room ranging from decorative pillows, drapery, and throws which will provide an elevated look to the room. Using the same texture makes the room look flat and dull. To create a dimensional look, you can use pillows of different sizes and textures.
You can also add a pop of color to your living room by incorporating luxe textiles. The sheen and texture of velvet boucle and mohair make perfect choices for upholstery and accent pillows. Go the extra mile and find a material that compliments your space.
Proper use of Lighting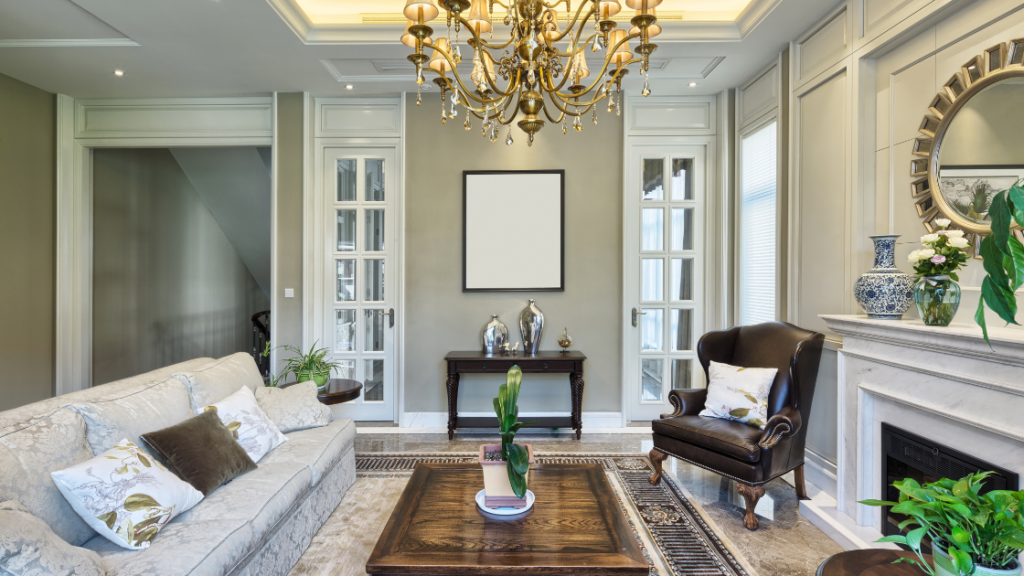 One sure way of adding a pop of color to your room is by use of lighting. The type of lighting you use changes everything. There are so many ways of using lighting creatively. For instance, a pair of lamps flanking a piece of furniture or art will enhance your living room style.
The trick to general lighting is by identifying areas where there is more need for light. For instance, you can light the whole room in general raising overall ambient light. Additionally, bring ten the areas where you need more light more so your working areas. Finally, use decorative accent lamps to highlight the décor and furniture.
Use of art and antiques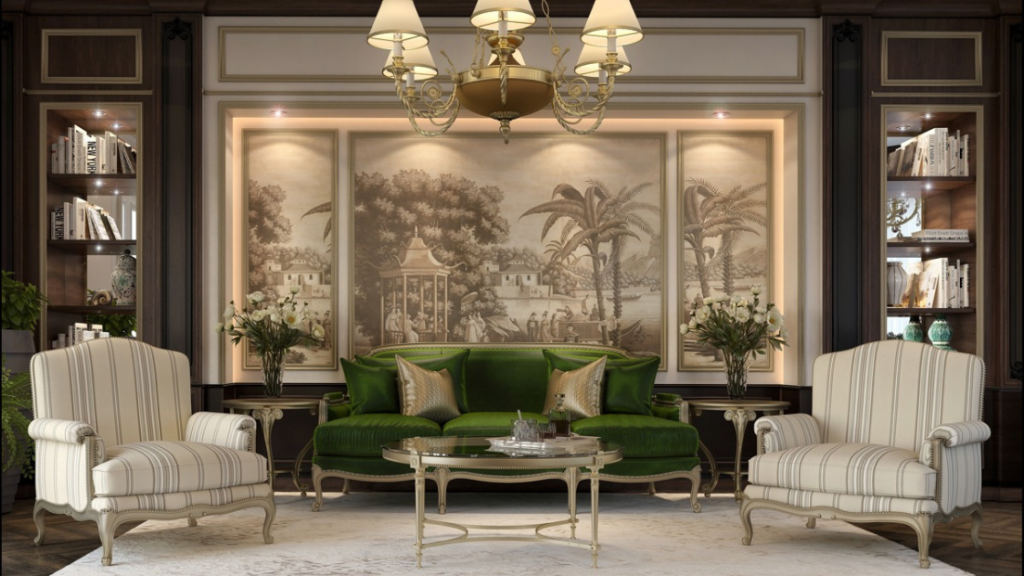 You can bring a pop of color to your living room by using oversize attention-grabbing pieces of art. This works by creating a designer finish that sparks a conversation and joy. For instance, 24″ x 36″ and larger sized arts whether original or printed have a huge impact on any space. As you display them, give them a laid-back look by making them lean. Finally, don't underestimate the effects of adding antique items into your living space.
Use of indoor plants and flowers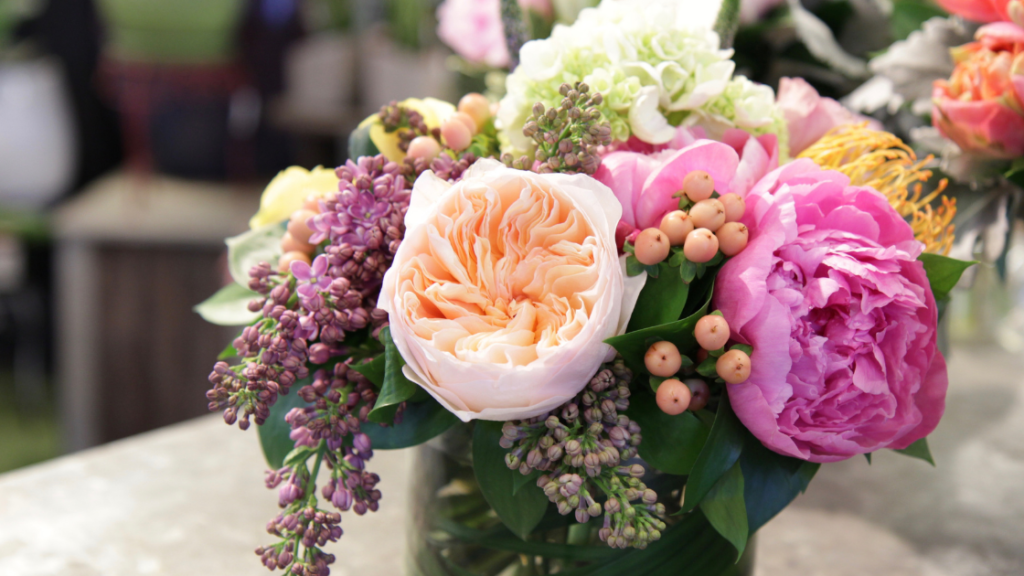 To enhance your living room style, bring the outdoors indoors. Placing fresh flowers in your room every day will create a welcoming feel and sophistication to your home. Also placing live plants in the room will not only add a pop of color but bring in a relaxing feel to your home.
Final word
There are so many ways of adding a pop of color to your living room. Try incorporating several of the above tricks and see the outcome. Often change up things to bring in a new and elevated look in your living room and the house.