Fall is full of contrast, warm copper and flame-colored trees, cooler days and nights, and likewise ghoulish Halloween characters abound. Certainly, if you're around Southern California come October's spooky season, be sure to visit one of the many pumpkin patches that pop up on prime Cali real estate. Combine foraging for your Jack O'Lantern pumpkin heads or baked sweet treats with wicked rides, slides, and farm fun. Head to one of these favorites and herald in Halloween with pumpkin picking, family festivities, animal encounters, and spooky thrills.
Mr. Jack O'Lantern's Pumpkin Patch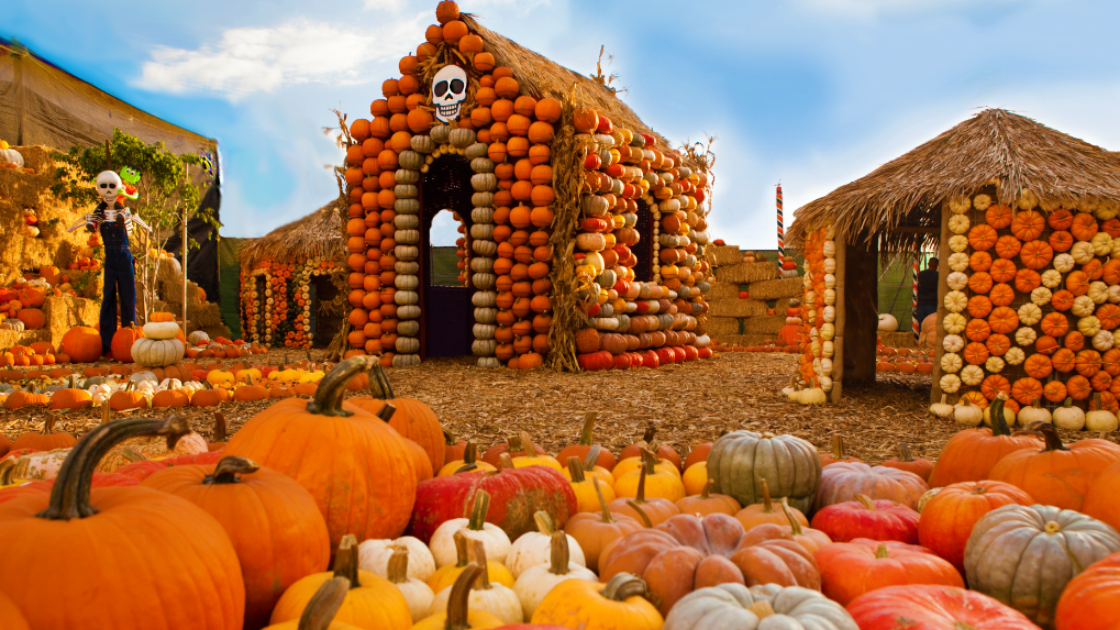 Location: Los Angeles 
Mr. Jack O'Lantern's Pumpkin Patch has six locations spread across California, making this multiverse of patches convenient to many locations. Of course, activities vary between locations but all sites include pumpkin decorating, carving, and photo stations. Most importantly, there are petting zoos, pumpkin bounce houses with slides, pumpkin bowling, and tumbling tombstones.
Tina's Pumpkin Patch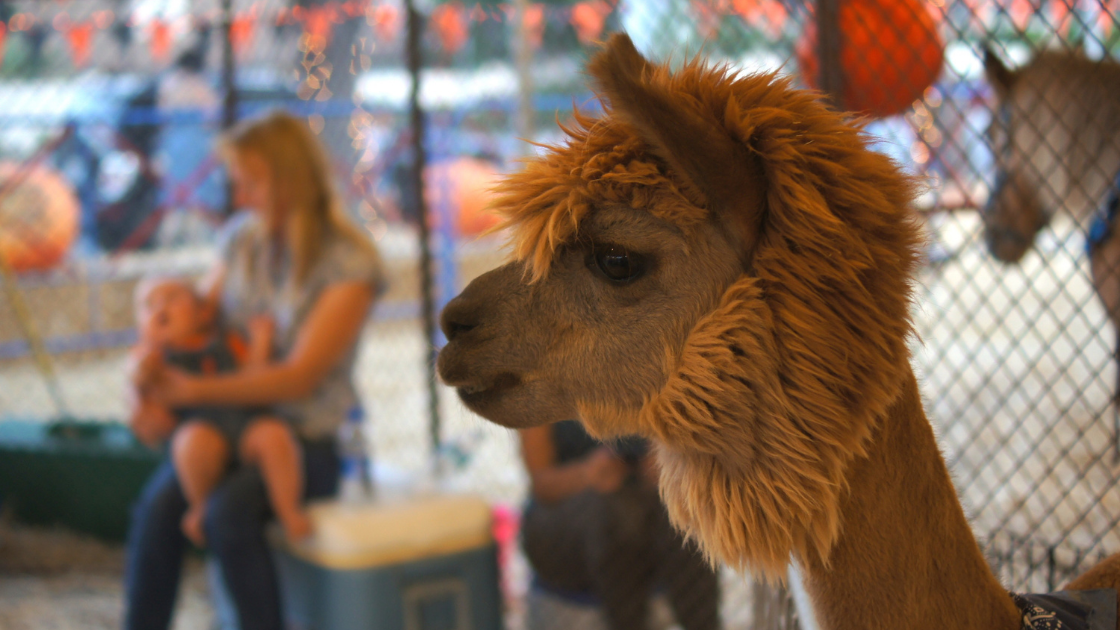 Location: Sherman Oaks
Tina's Pumpkin Patch at Westfield Fashion Square in Sherman Oaks certainly has a bounty of activities for the kids including train and pony rides, an obstacle course, a bounce slide, and a straw maze.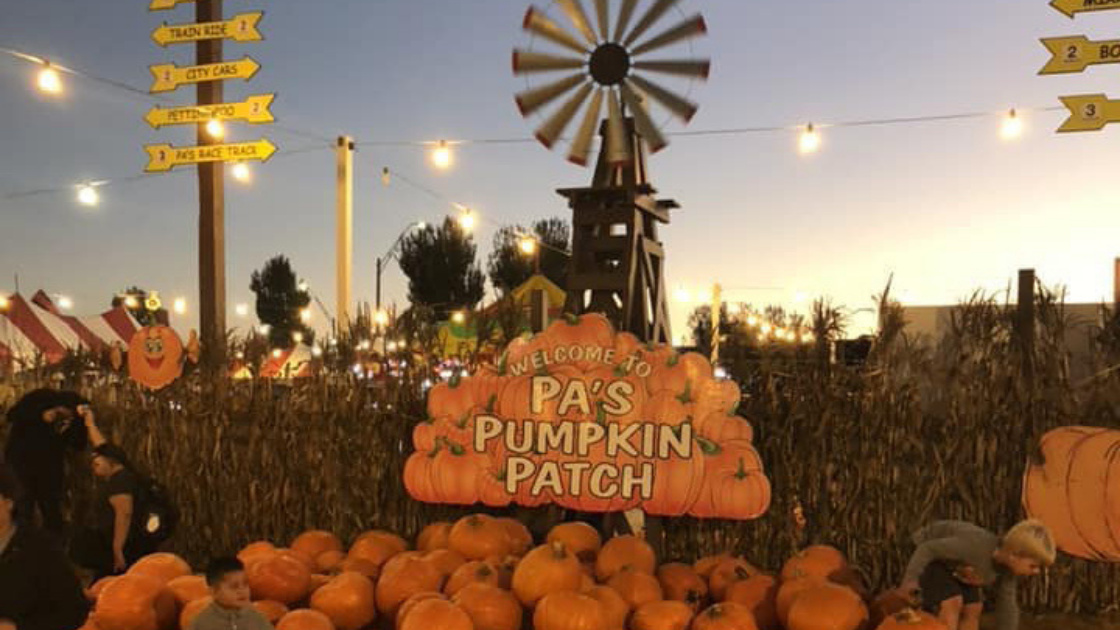 Location: Long Beach
The folks at Pa's Pumpkin Patch have more than forty years of experience serving up Halloween snacks, pumpkin-carving hacks, and adventurous activities. Additionally, its extensive ride list includes carnival-type attractions such as toon cars, a merry-go-round, and dragon race.
Shawn's Pumpkin Patch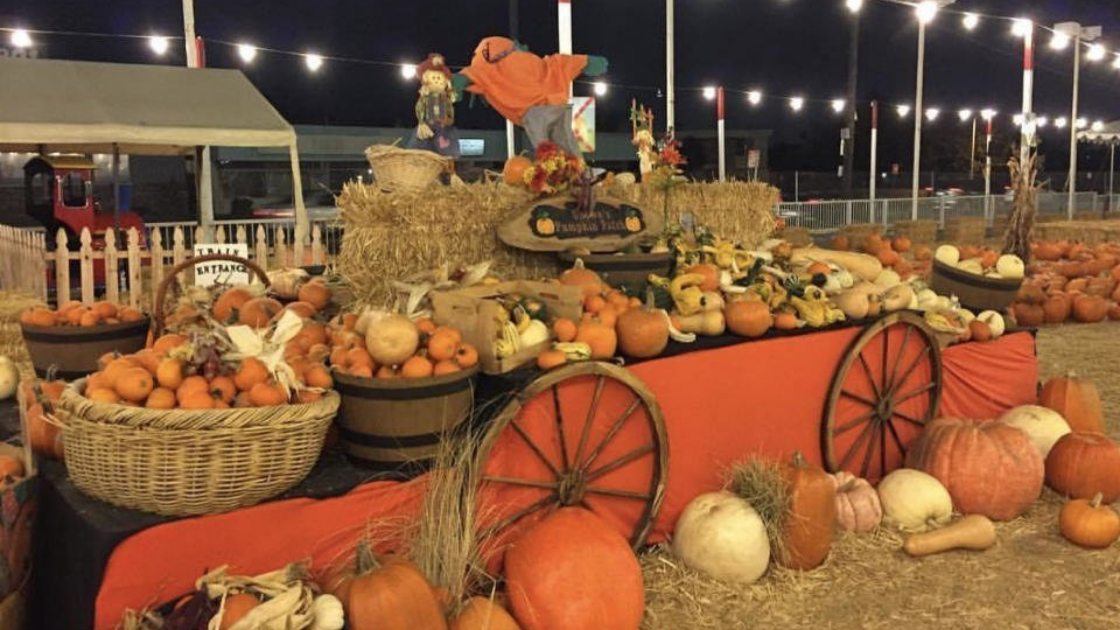 Location: Los Angeles
Shawn's Pumpkin Patch delivers a country-escape feel to its Sepulveda Blvd. city location. Above all, get lost amongst corn stalks, straw bales, and mounds of pumpkins. Likewise, Shawn's shriek-fest activities include an inflatable pumpkin, arcade games, face painting, and a giant tiger slide.
Tanaka Farms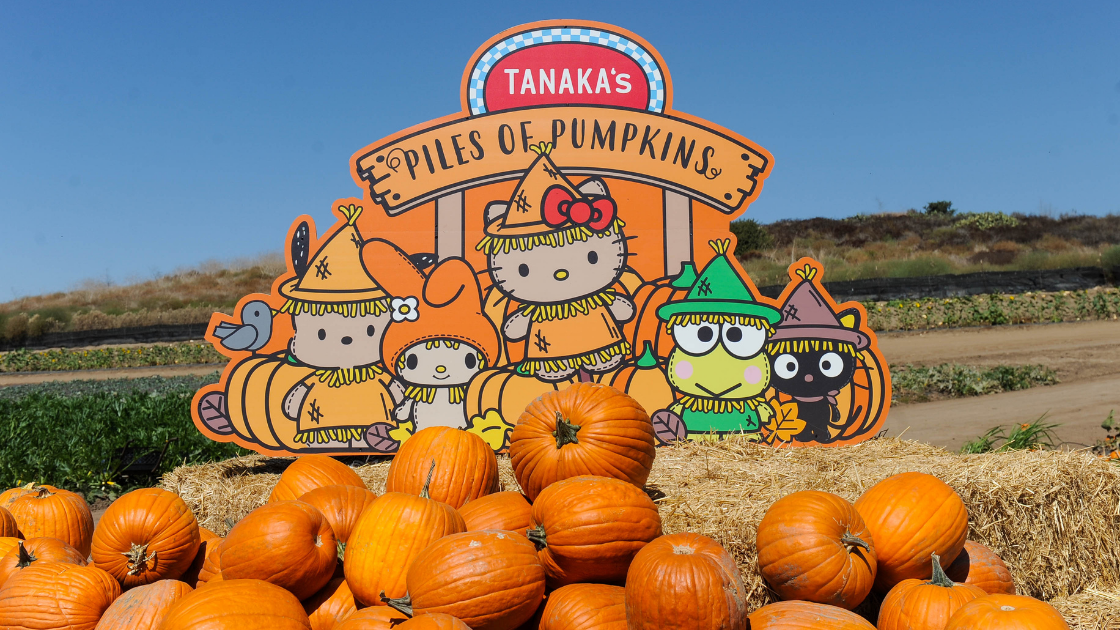 Location: Irvine (Tanaka) | Costa Mesa (Hana Field)
There's no spooky smoke and mirrors at Tanaka Farms which has one of Orange County's only real pumpkin patches. Get in touch with nature in the u-pick veggie and pumpkin patches, enjoy wagon rides, tractor climbs, and hang out with the barnyard and pasture animals. Additionally, Tanaka's smaller sister farm of Hana Field offers a similar scaled-down experience in Costa Mesa.
The Pumpkin Factory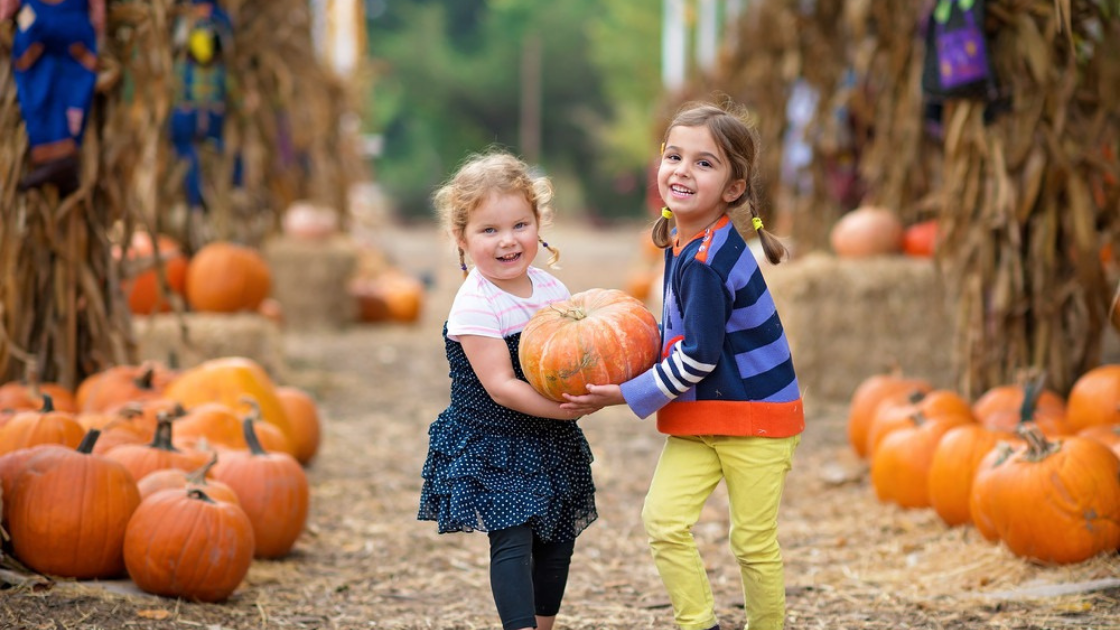 Location: Corona
The Pumpkin Factory in Corona offers a cornucopia of activity. Entertain the kids with archery, paintball, and the bee train ride, carousel, spinning pumpkin, go gator coaster, and helicopter. Most importantly, the affiliated Live Oak Canyon Pumpkin Farm is the largest outdoor pumpkin patch in Southern California.
The Cal Poly Pomona Pumpkin Festival & Pumpkin Patch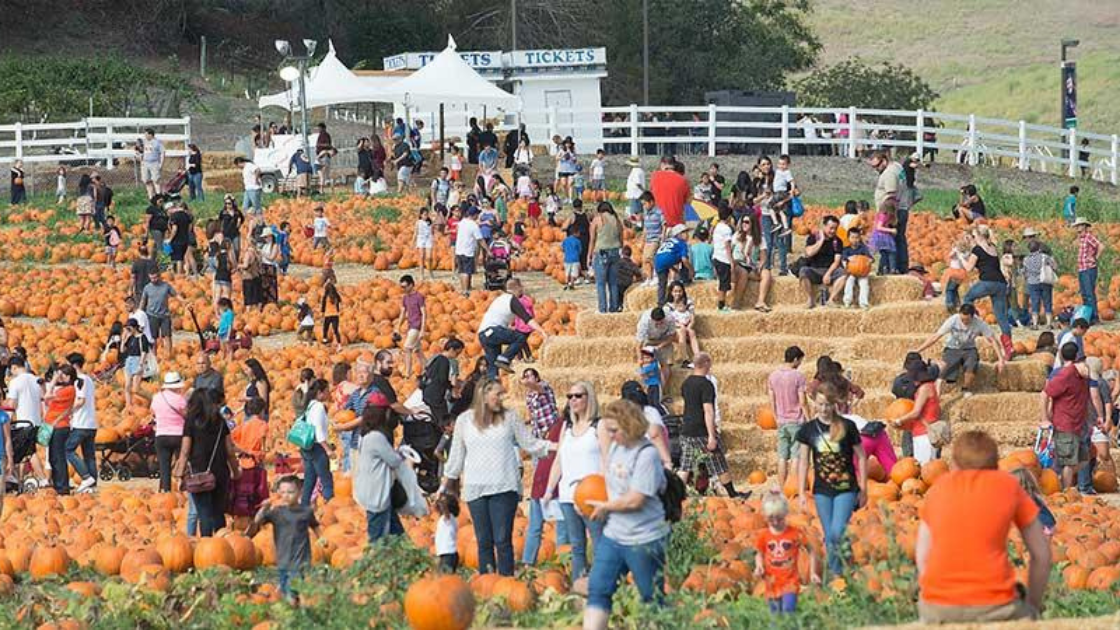 Location: Pomona
The Cal Poly Pomona Pumpkin Festival & Pumpkin Patch is staged at the polytechnic's agricultural college over five weekends in October. Likewise, farm fun includes animal petting, hay wagon rides, and a giant corn maze. 
Of course, plan ahead by consulting individual websites for details on how any Covid-19 restrictions may affect your patch experience. Most importantly, most patches offer free admission and parking and cater to parties, field trips, corporate, and Halloween events.
October is certainly a time to get creative, get crafty, and carve out some fun this Halloween season.