Whether you're in a long-term loving relationship, enjoying the exciting early moments of romance, or living your best life as a carefree single, Valentine's Day provides the perfect opportunity to embrace love in its many forms. Add a little amoré to your life and spread some Valentine's joy throughout your home with these cool ideas for Valentine's Day decor.
Heart Wreaths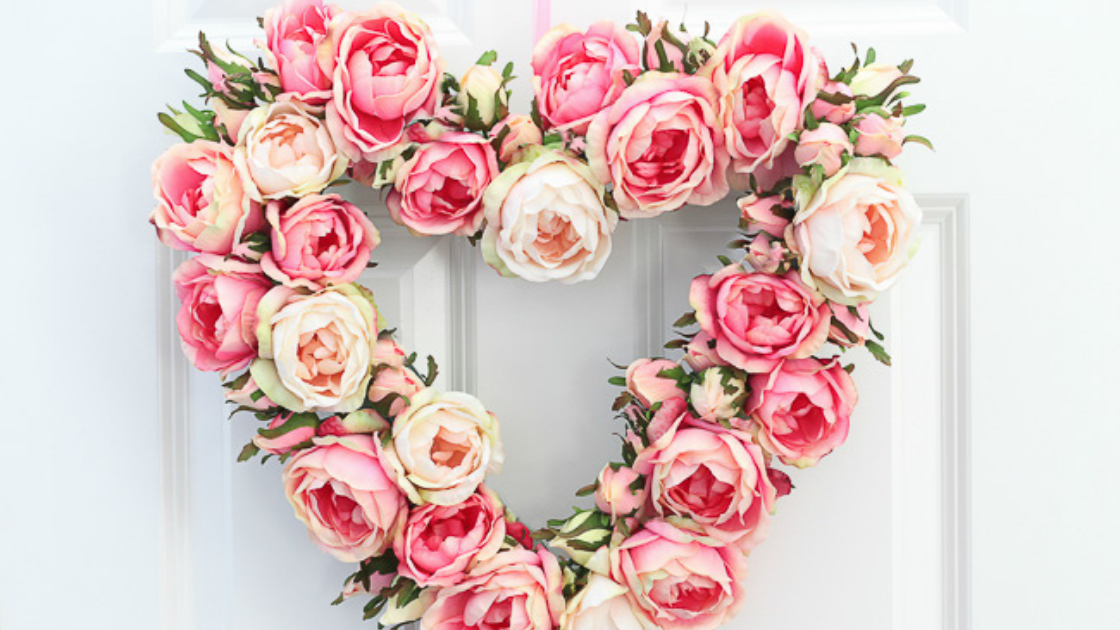 Purchase some heart-shaped wreath forms and get handy creating your own personalized seasonal wreaths as Valentine's Day decor. Red and white check makes for an eye-catching pattern, or you could try simple red, a multi-colored rag wreath, or a floral display. If you've got red baubles leftover from Christmas you could incorporate those for some added shimmer. Add a cute ribbon and display wreaths on your front door for a welcoming message of love, hang from your bed's headboard or display around the house.
Kiss Balloons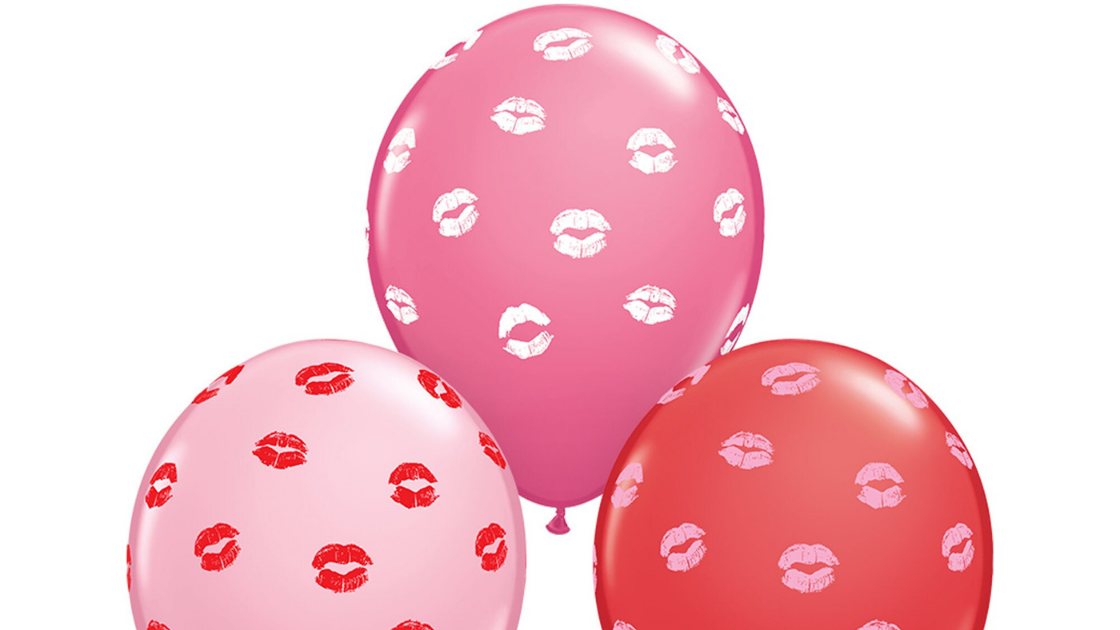 So simple yet so effective, balloons can bring joy to any occasion. Bunches of red and pink balloons make for fabulous Valentine's Day decor on their own, but you can create a bigger talking point by also adding white balloons customized with kisses. All you need is lipstick! Blow up pale balloons, apply your lippy and add the perfect pout. Jazz up your balloon bunches even more by adding cute heart tails.
Heart Garland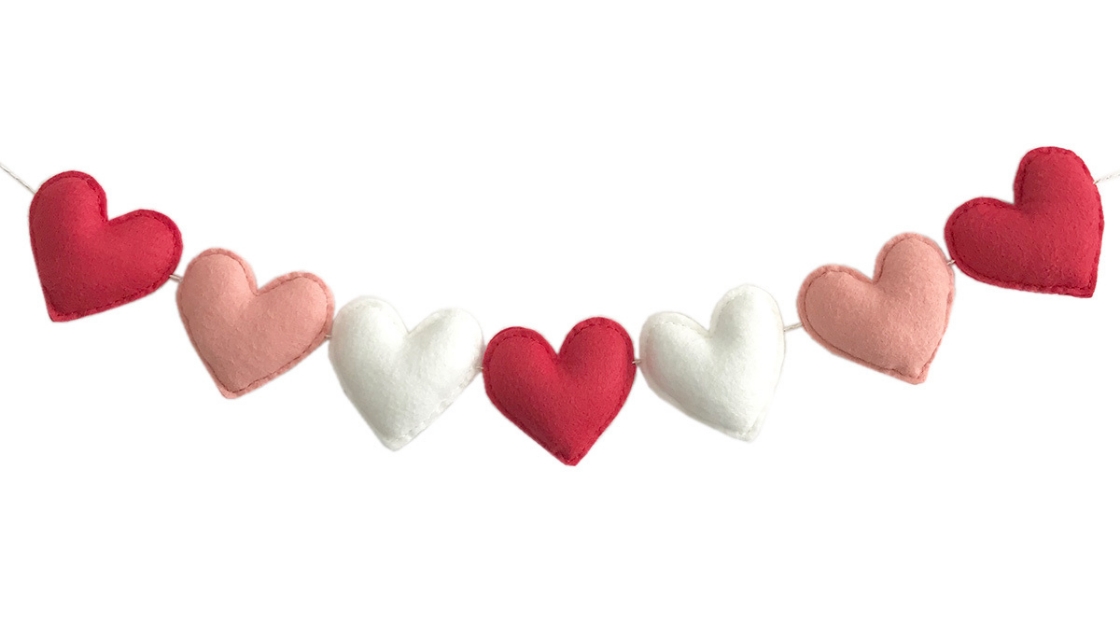 While you can easily buy heart garlands from various outlets, why not make your own and add extra cuteness? Cut hearts from different colored cards, punch holes, and string along with colorful twine. A fun Valentine's Day décor idea is to create love hearts that resemble the popular candy. Use a pastel-colored card for your hearts and write or print words and messages. Hang your garlands from your wall, along banisters, or anywhere else that takes your fancy.
Chalkboard of Love Valentine's Day Decor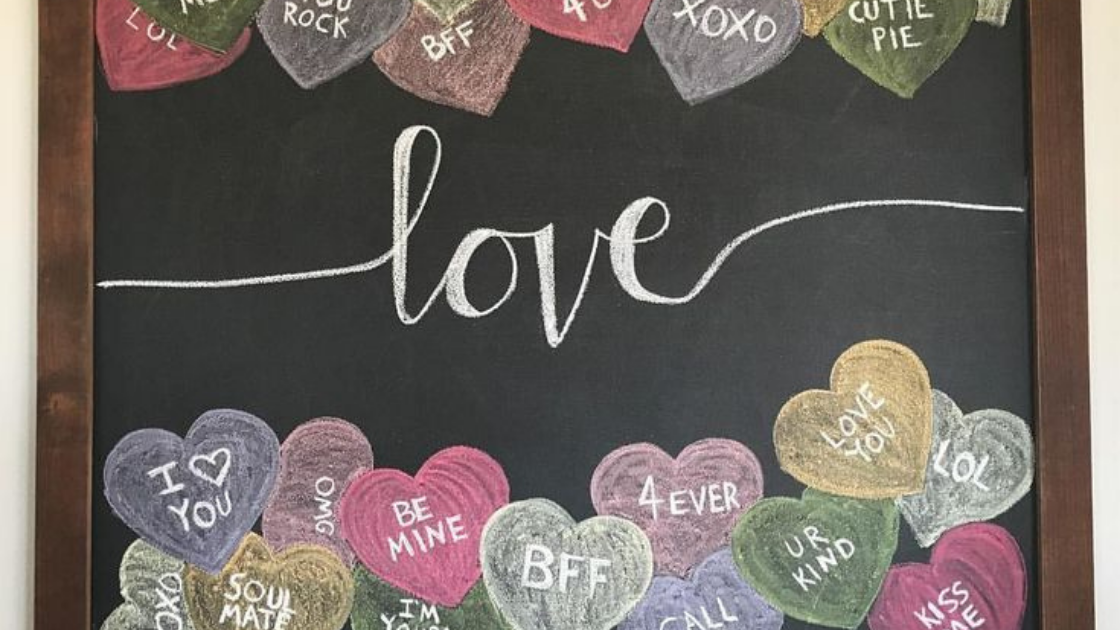 Hang a heart-shaped chalkboard and write endearing messages to your family or significant other. Alternatively, use a regular chalkboard and decorate with a big pink heart before writing your love notes.
Tree of Hearts Valentine's Day Decor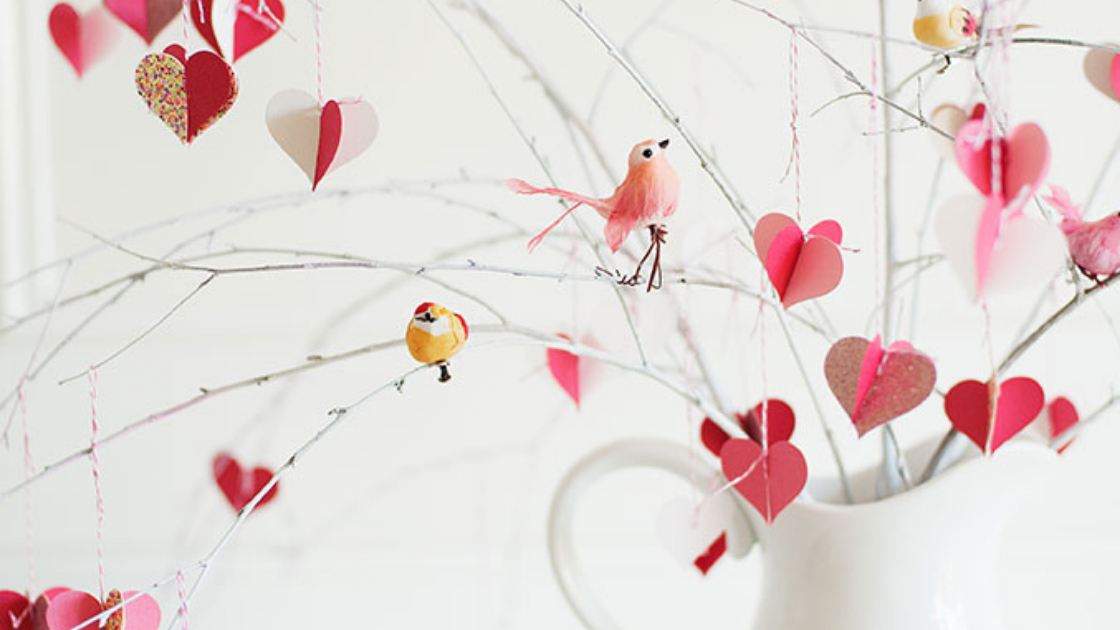 Add touches of romance to your table, mantelpiece, or shelf with a charming DIY tree of hearts. Easy to make, it's full of visual appeal. Even better, you can make it as big or as small as you like to enhance any space. Spray paint some twigs white or silver, place in a white or red vase. After that, cut dainty hearts from cards in hues of red, rosy pink, and silver, use white thread to hang the hearts from your twigs, and … voila! Add more depth to your display by combining two flat hearts crosswise, sliding into place using cuts down the top and bottom of the middle section.
Valentine's Cushions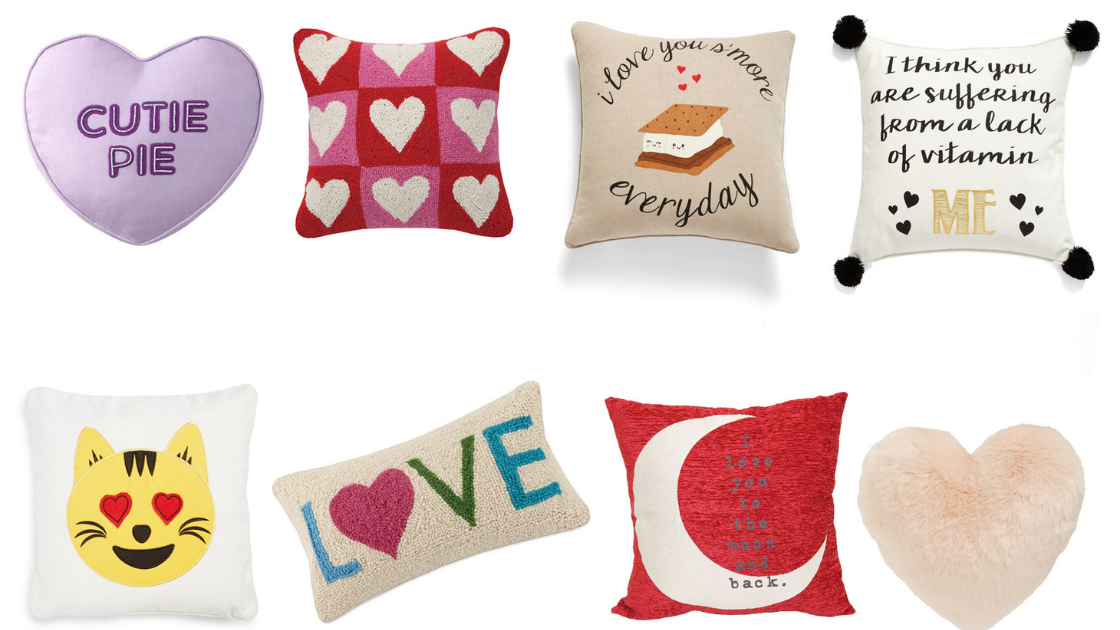 If you don't have the time for crafting and don't want full-on décor, but still want to add a little oh-la-la to your home, how about cute Valentine's-inspired cushions? From cushions in the typical colors of love to those printed with the language of love, you can buy a range of accessories to enhance any sofa or chair for Valentine's Day decor.