Landscape lighting has many benefits. From increasing the usability of an outdoor entertainment area and lighting a pathway for safer navigation to the front door to enhancing the appearance and ambiance and deterring thieves, outdoor lighting is an important part of any landscaping plan. Traditional outdoor lighting solutions mainly require electric cables or batteries. However, solar lights offer an easy-to-install and relatively maintenance-free option. Likewise, this makes them perfect in places like Southern California that see an abundance of sunlight for most of the year. Elegantly illuminate your yard with these seven terrific solar solutions:
Dekugaa Solar Light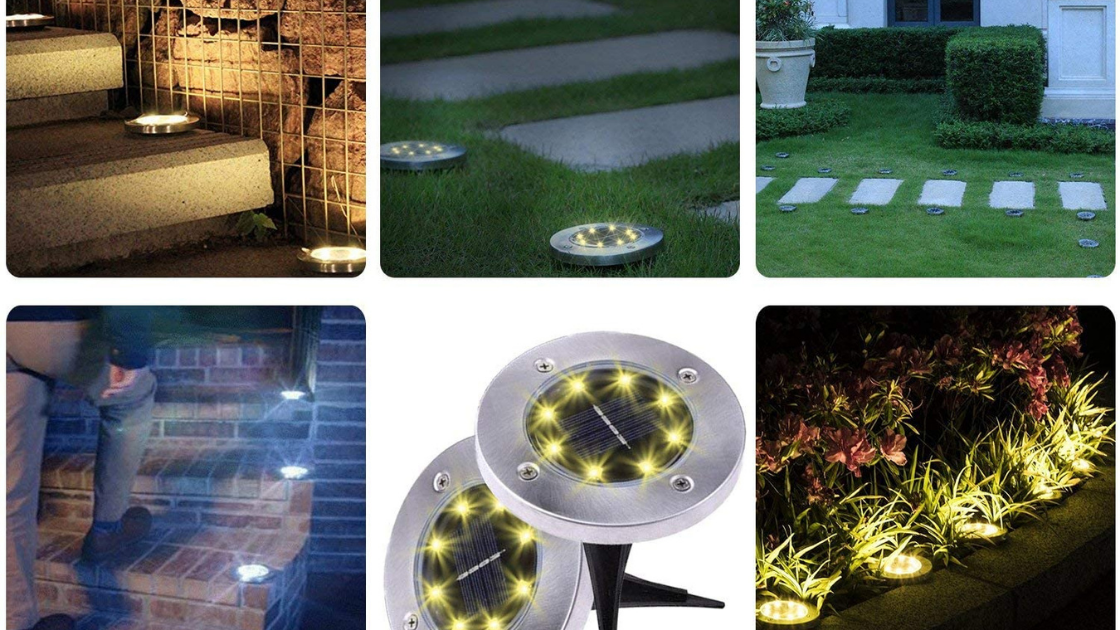 Coming in a pack of eight, Dekugaa's Solar Ground Lights provide a soft and subtle solar-lighting solution for along the edges of pathways, flowerbeds, and other outdoor features. Likewise, the in-ground LED disk lights are durable and waterproof and have in-built sensors for automatic functioning.
Frontgate Pro Series VI Solar Spotlight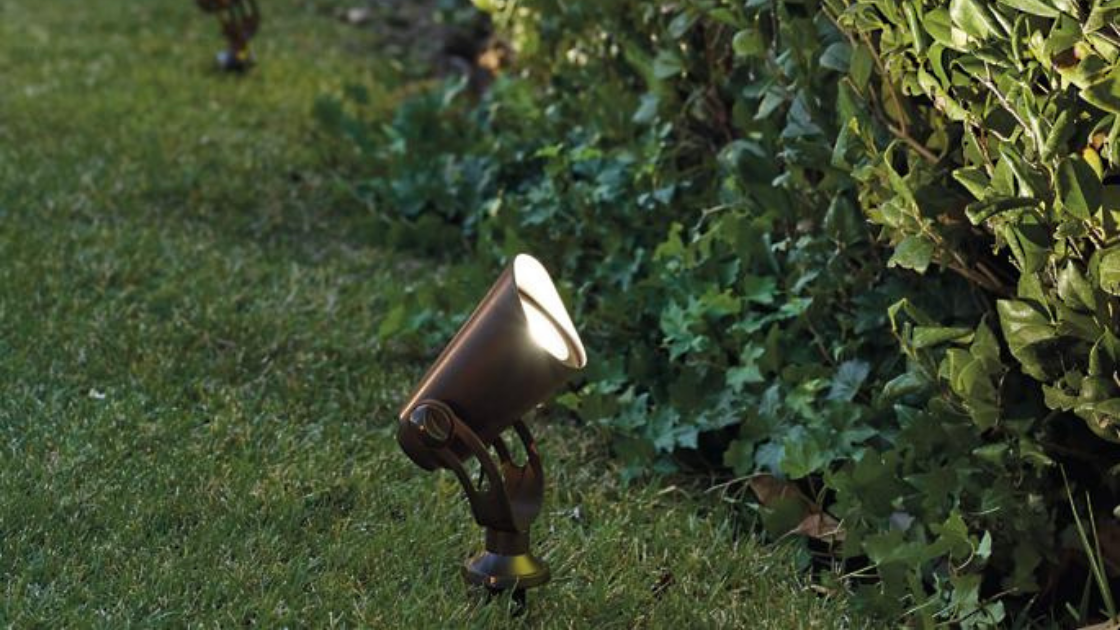 For more intense targeted lighting, Frontgate's Pro Series VI Solar Spotlight is ideal. Coming in a pack of two, the 60-lumen LED bulbs provide bright light where you need it the most. The large solar panel enables efficient charging on overcast days and the solar lights can provide up to ten hours of brightness. In addition, they are sturdy and easy to stake in the ground, and can also be re-positioned with ease.
Neporal Solar Butterfly Windchimes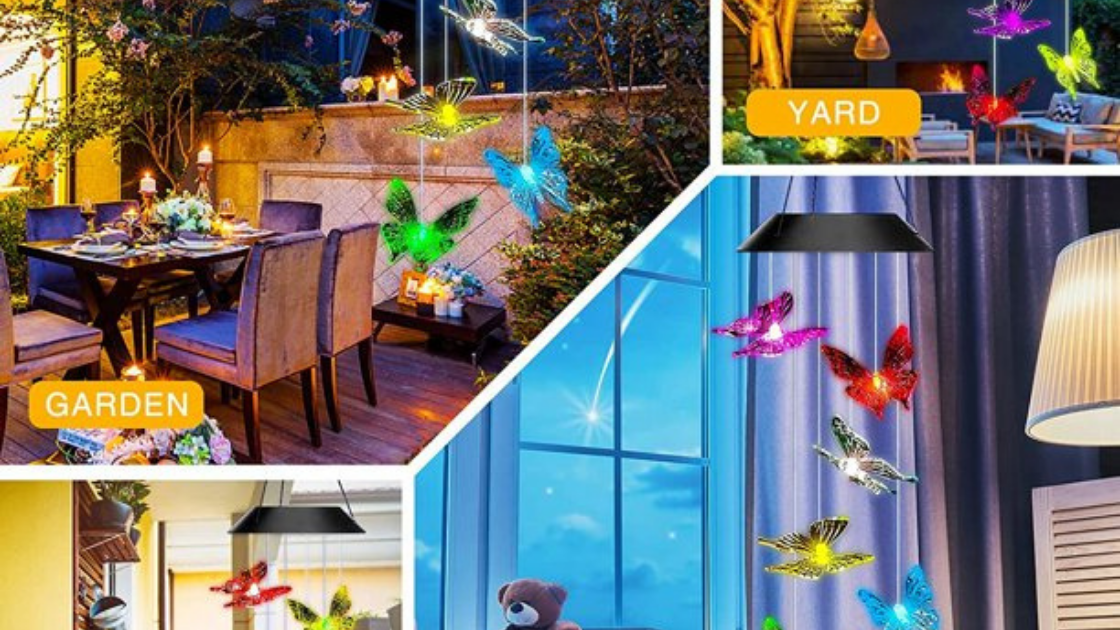 Add a little fairytale-like magic to your yard with these enchanting color-changing solar butterfly windchimes from Neporal. Water-resistant and durable, the hanging lights take between five and six hours to fully charge and provide up to ten hours of glow. They would definitely look great around your patio seating, fire pit, or pool. In addition, Neporal's solar lighting range also includes multi-colored stake-lights and attractive yellow rapeseed flower lights to further illuminate and enhance the whimsical beauty of any outdoor space.
Brightech Ambience Pro Solar Light String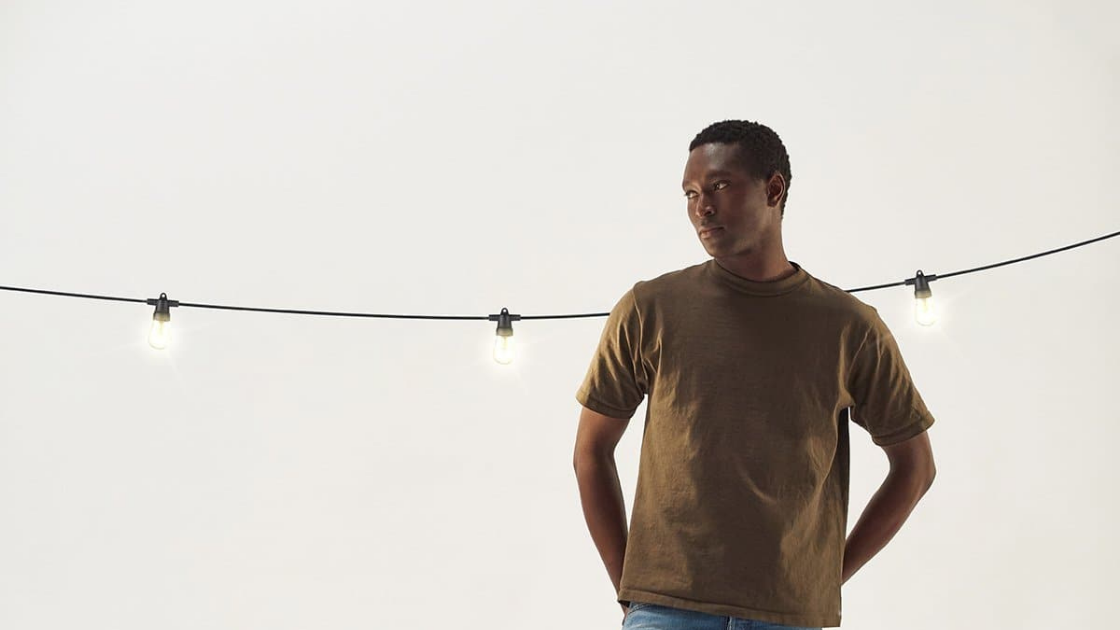 If softly glowing string lights are more what you're thinking of, Brightech's Ambience Pro Solar Non-Hanging lights could be what you're looking for. Featuring a built-in photocell, the lights automatically switch on at dusk. Vintage-style bulbs are strung together, creating a perfect lighting effect for gazebos, trees, and trellises. You could also use them to edge along fences and around swimming pools, and there's the generous six-foot clearance between the solar panel and the first bulb.
Flamebrite Outdoor Pathway Solar Light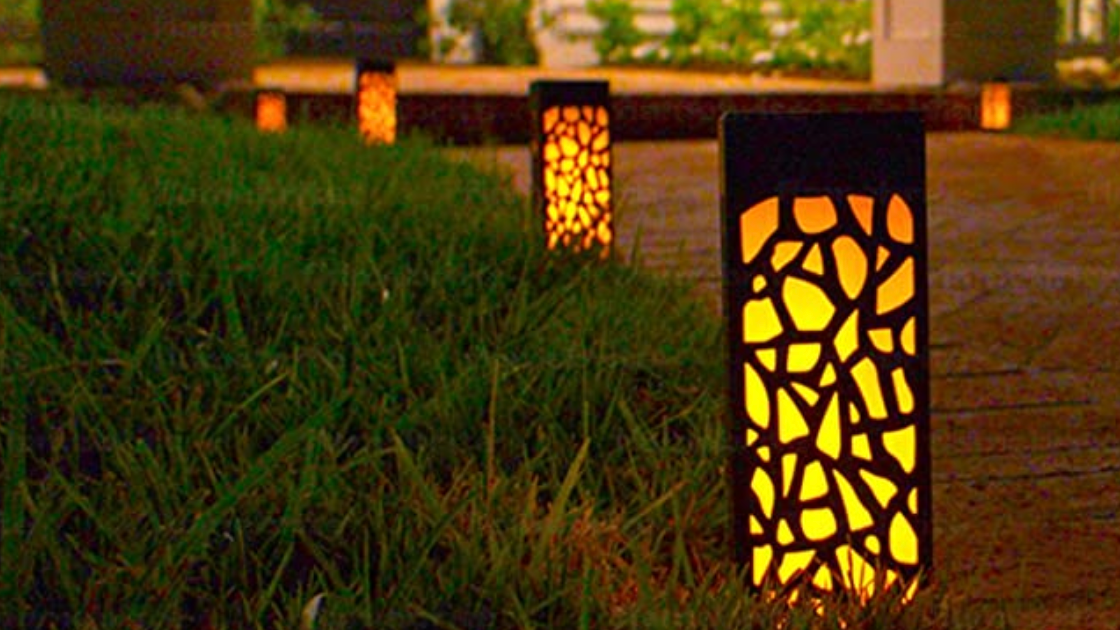 Easy to install with stakes, Flamebrite's Outdoor Pathway Solar Lights cast a soft glow in any yard. The 8-lumen LEDs don't provide consistent brightness; they flicker to emulate a burning flame, enabling you to create a cozy outdoor atmosphere. Likewise, the decorative casing further enhances visual appeal, letting your lights truly shine as a striking part of your outdoor decor scheme. When fully charged, the waterproof lights remain illuminated for up to eight hours.
Brightology UltraLuma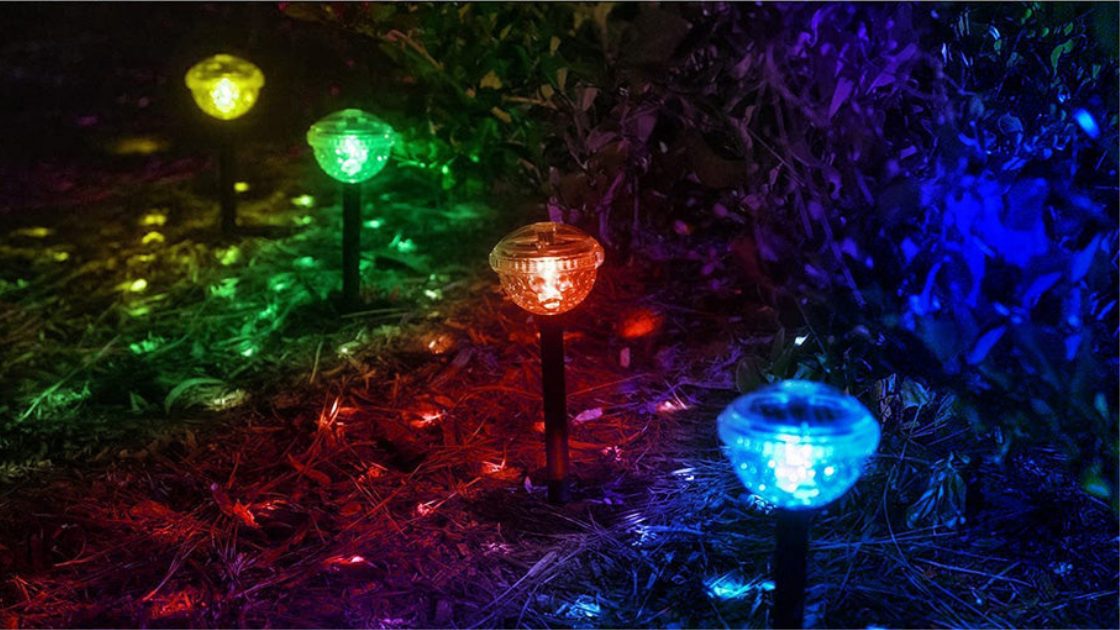 Versatile, robust, and attractive, UltraLuma solar lights from Brightology are available in eight cheerful colors. It's easy to stake into the ground for a stunning disco-like effect alongside paths. In addition, the plastic light head can be removed from the stake to add floating pops of vibrant color. The lights automatically charge during the daytime and power on in the evening for gorgeous outdoor lighting.
Otdair Solar Light Wall Lantern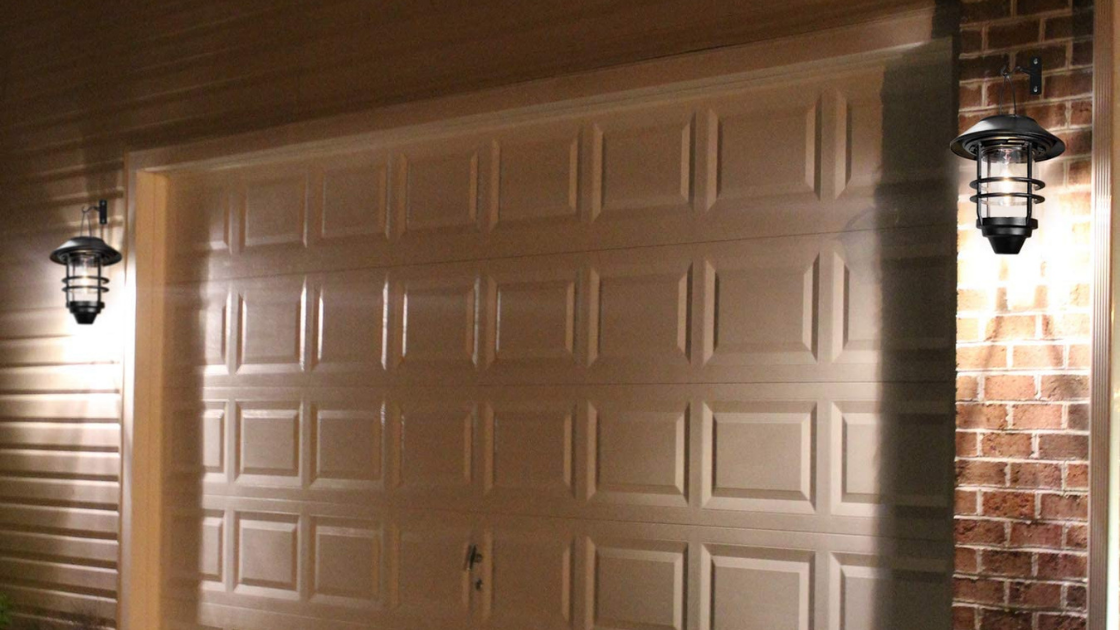 If you'd prefer to attach your lights to a solid structure, such as a fence, post, or wall, as opposed to staking them in the ground, these Solar Wall Lanterns from Otdair are ideal. With a screw-mounted backplate, the lanterns are great for next to entrances, along your fence, or affixed to trellises. Likewise, they can easily light areas where there's no sun during the day. Simply position the mounts wherever you like. From there remove the lanterns to charge in the daytime before replacing them at night. Made from stainless steel and glass, they exude timeless charm and class.