When the weekend arrives brunch makes for the perfect way to catch up with friends, enjoy a leisurely family meal, treat yourself or spend quality time with that special someone. Casual or chic, with a huge assortment of tasty dishes to choose between, brunch offers something for all tastes. With loads of terrific brunch spots around Southern California, locals have plenty to choose from. These are some of our recommended brunch spots around SoCal.
LOS ANGELES BRUNCH SPOTS
Girl & The Goat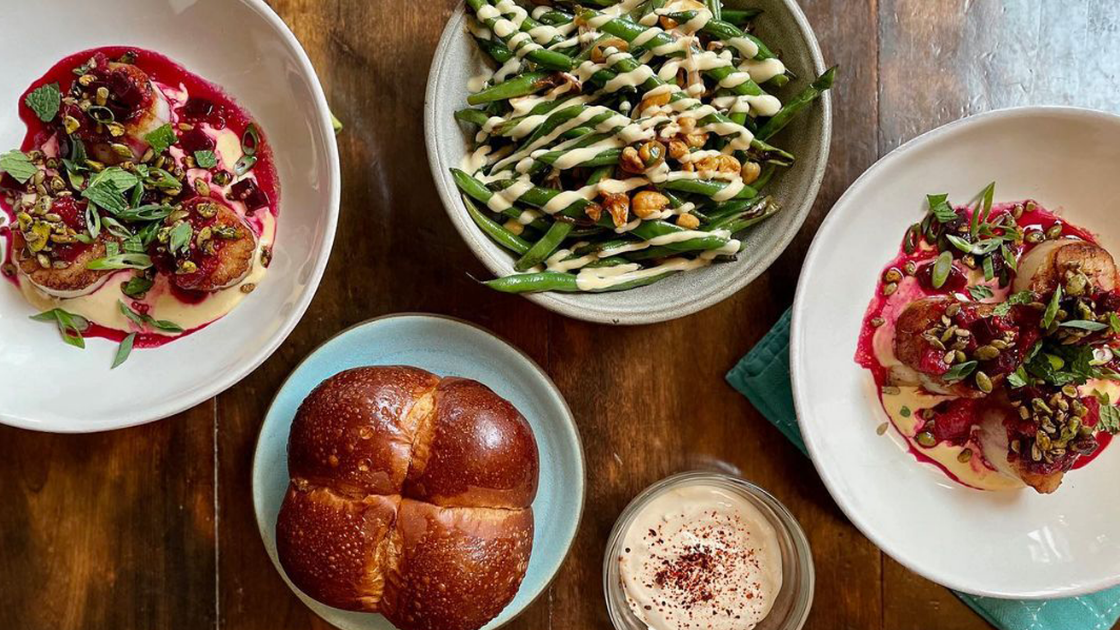 Located in LA's Arts District, the lovely Girl & The Goat features tasty Sunday brunch-time fare from award-winning chef Stephanie Izard. Take a seat in the gorgeous pale-hued dining room, surrounded by verdant foliage, and sink your teeth into delicious morsels bursting with local flavors.
Poppy + Rose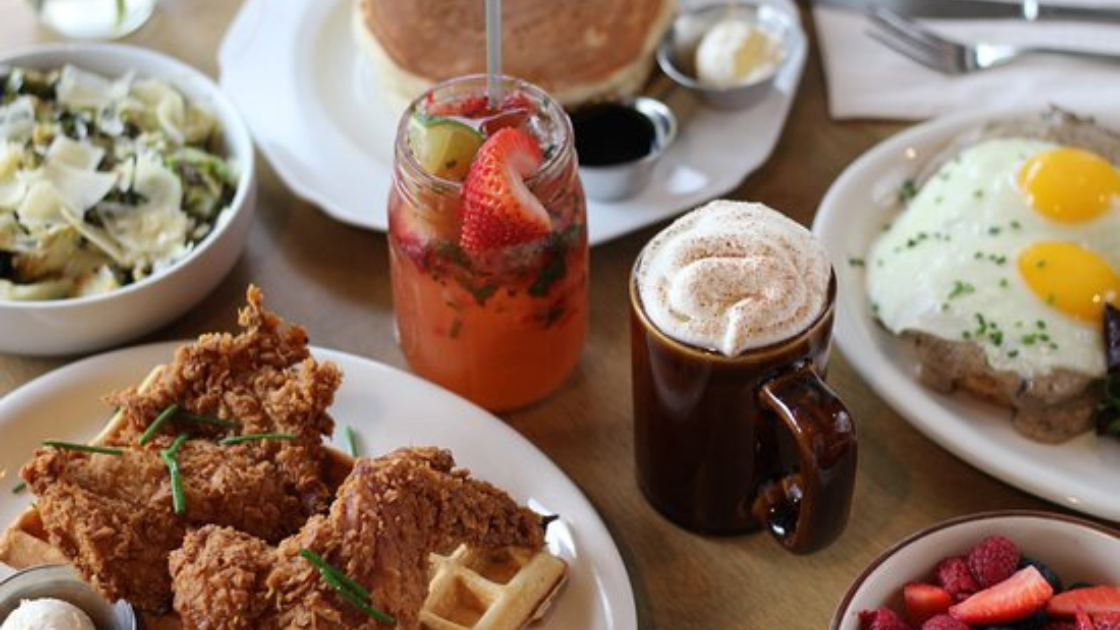 Perched atop the Los Angeles Flower Market, Poppy + Rose's rooftop terrace is a splendid place for a relaxing al fresco brunch. Although brunch is available indoors each day of the week, you'll need to visit between Friday and Sunday to enjoy the patio. Hearty rustic-inspired dishes include burgers, fried chicken Benedict, the Kitchen Sink Bowl, and the Lumberjack Breakfast. In addition, there are also lighter bites including steel-cut oats, salads, and the ever-popular grilled cheese.
Public School 213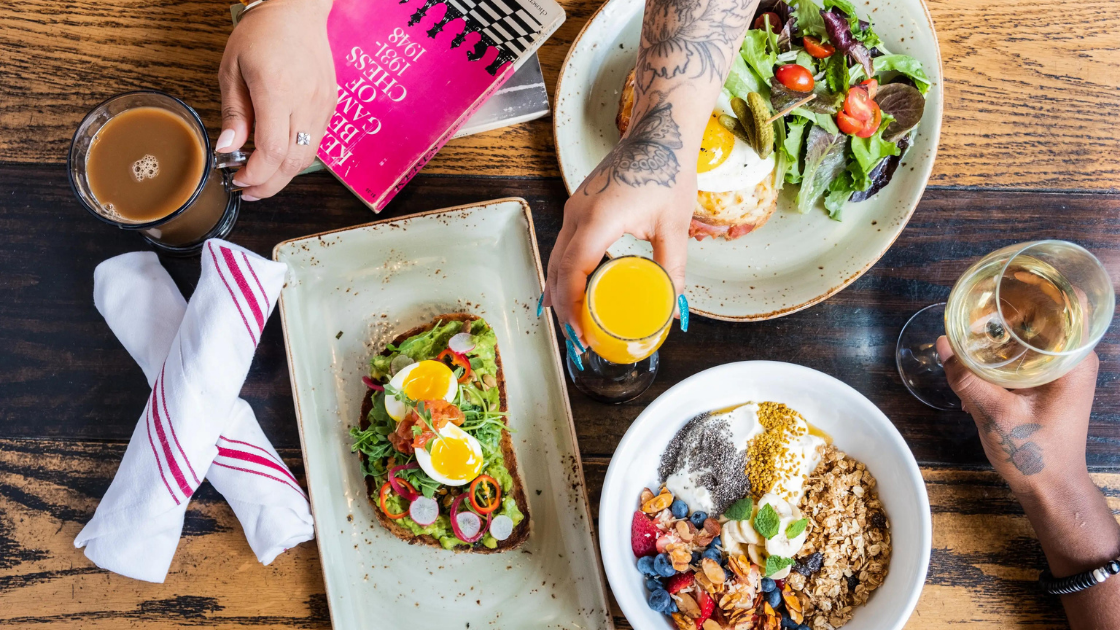 Housed within the Pegasus Building in LA's Financial District, Public School 213 offers brunch every Saturday and Sunday. Enjoy Belgian waffles and avocado toast, and BBQ shrimp and grits. In addition, they also have eggs Benedict pizza with something for all appetites. Vegetarian-friendly options are available and you can sip (almost) unlimited mimosas!
WESTSIDE AND BEACH COMMUNITIES BRUNCH SPOTS
Fig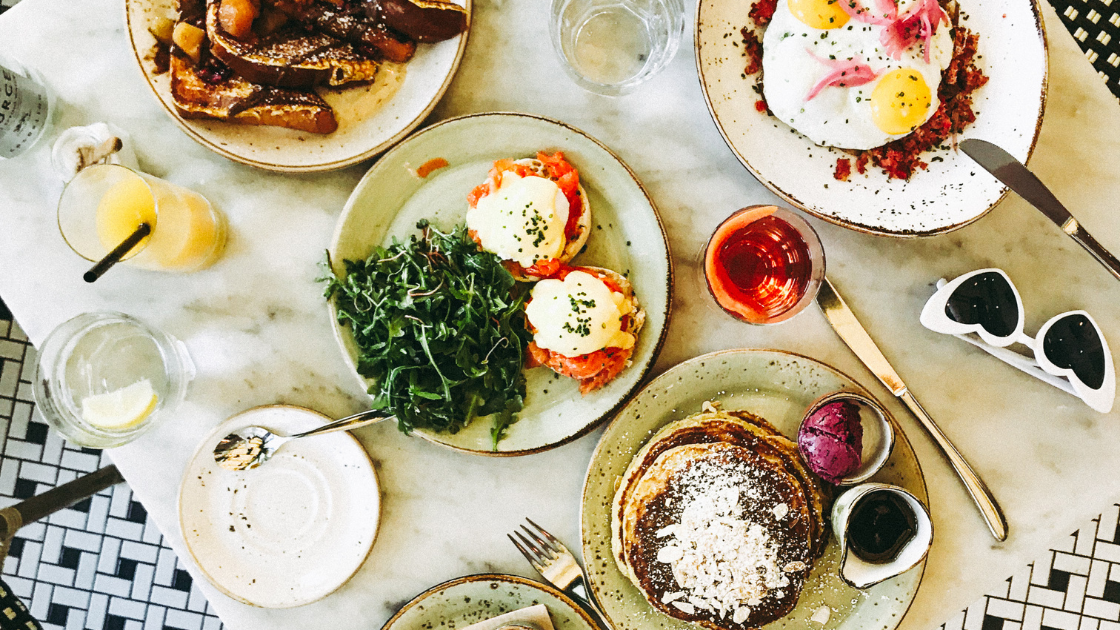 A top Santa Monica brunch spot, Fig is a chic American bistro with an ever-evolving menu. Dishes are based on fresh, locally produced ingredients. Likewise, the weekend brunch menu includes terrific sharing plates, like brioche donuts, poutine, and market oysters. In addition, they also have personal dishes such as the breakfast burrito, spicy fish tacos, and Maine lobster crab.
Great White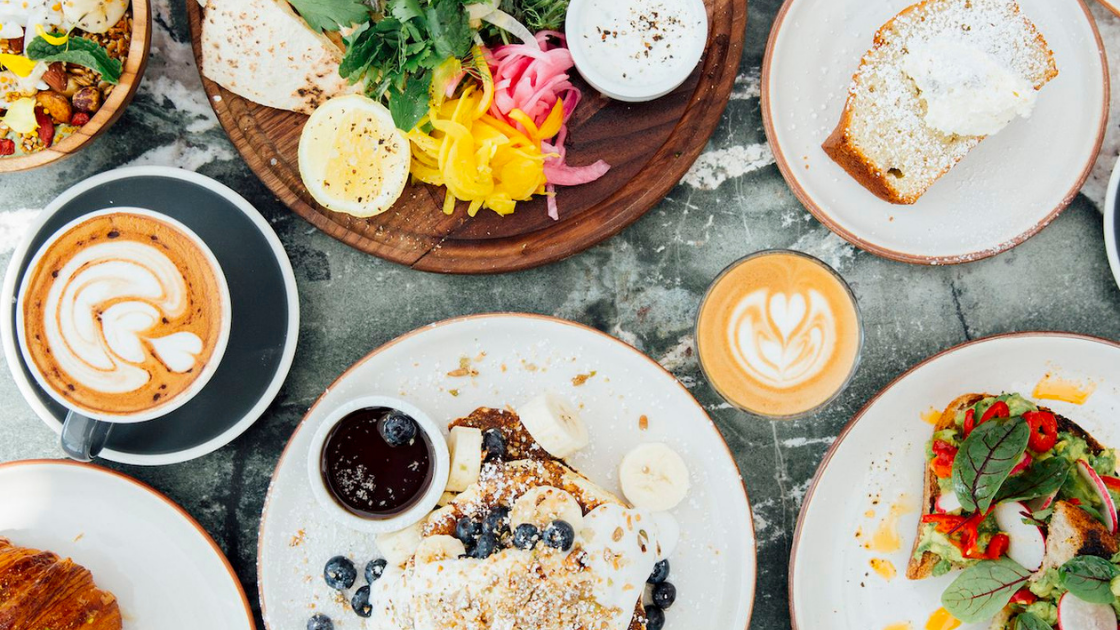 It's hard to miss Venice's Great White—it sits almost beneath the famous Venice sign. Irresistible brunch dishes include the signature Great White Brekkie and popular favorites like eggs on toast, wraps, and pizzas.
The Belvedere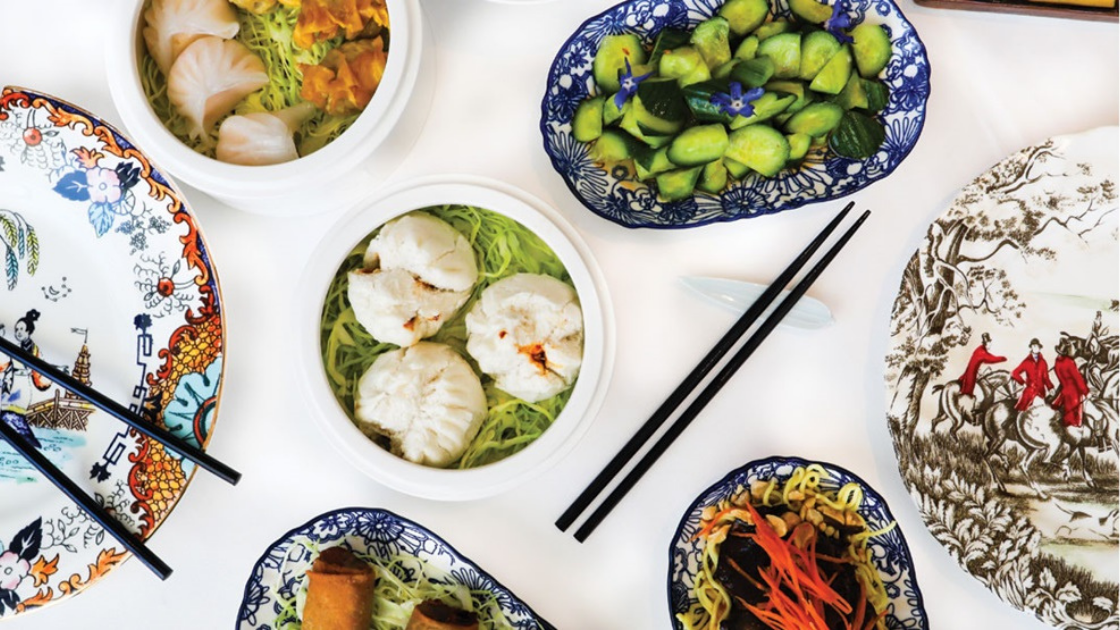 The high-class Belvedere can be found in the exclusive Peninsula hotel in Beverly Hills. Promising a luxurious dining experience at any time, Sunday brunches are no exception. Dine on succulent seafood, served buffet style, and finish with an abundance of sweet treats from the amazing dessert bar. In addition, you can add on a bottomless Champagne option too!
SAN FERNANDO VALLEY BRUNCH SPOTS
Blu Jam Café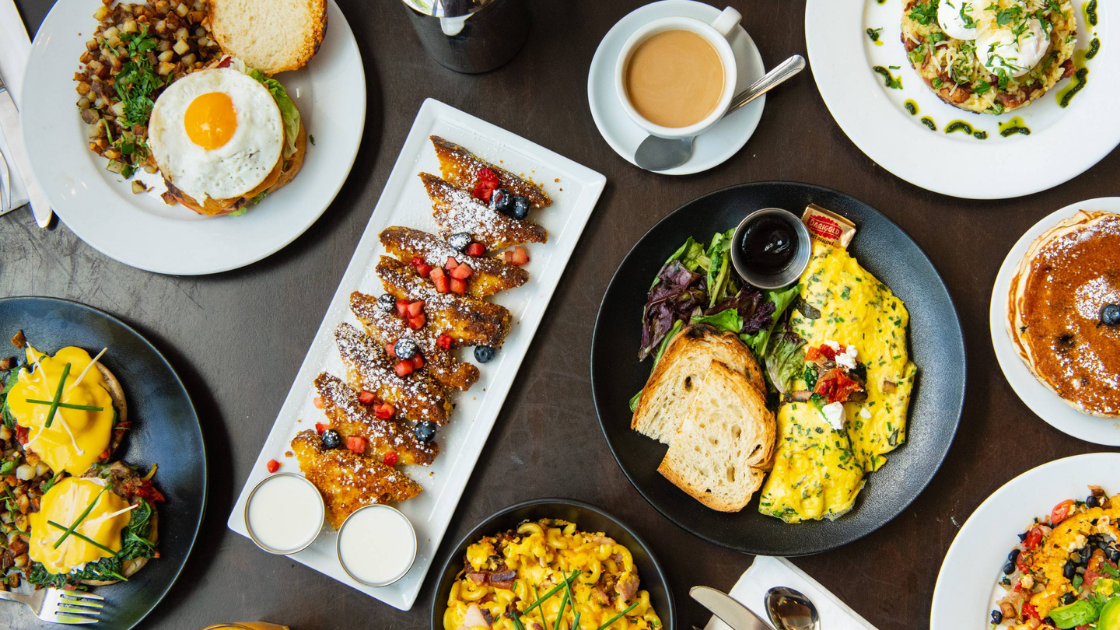 At the center of the Melrose District, Blu Jam Café in Sherman Oaks uses the best ingredients to create flavor-packed fresh dishes. Likewise, tempting brunch options include the Italian Breakfast, Norwegian Benedict, and the signature Crunchy French Toast. Going with the family? A kid's menu is available too.
Crave Café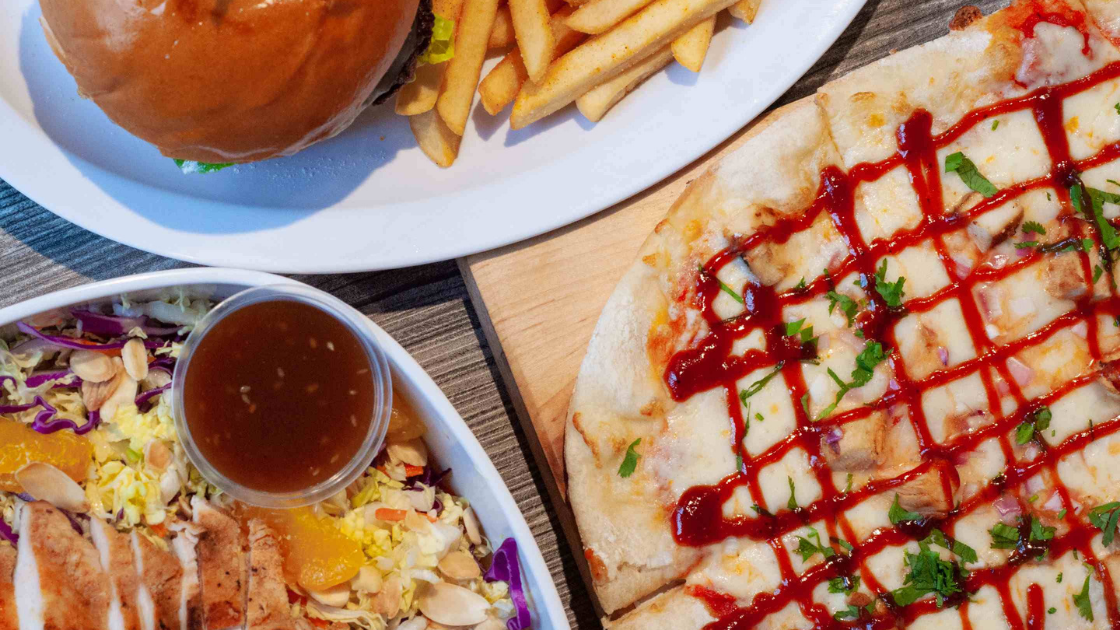 Open almost all hours, Crave Café in Studio City is on the list of top brunch spots! Likewise, the menu features typical brunch fare, like bagels, crepes, and omelets, as well more filling bites and a huge selection of desserts.
CiCi's Café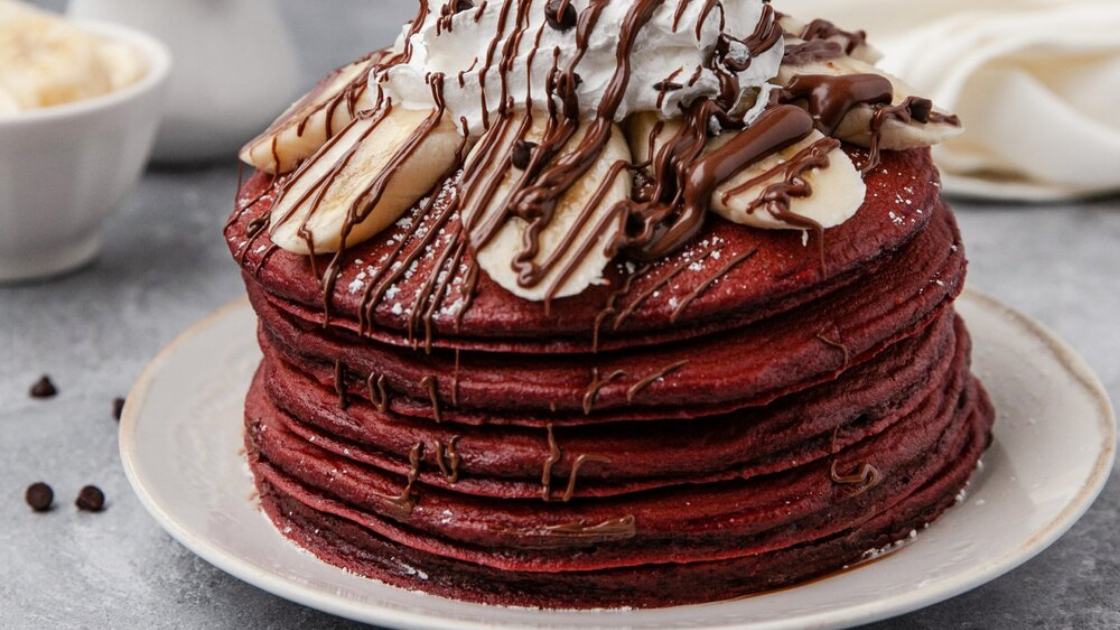 One of the top brunch spots in Tarzana, CiCi's Café combines popular American comfort food and a mouth-watering assortment of artistic pancakes. Likewise, all dishes are lovingly prepared based on homemade recipes. Try the green tea tiramisu pancakes, lemon twist pancakes, pumpkin cheesecake pancakes, and more.
CONEJO VALLEY BRUNCH SPOTS
Saddle Peak Lodge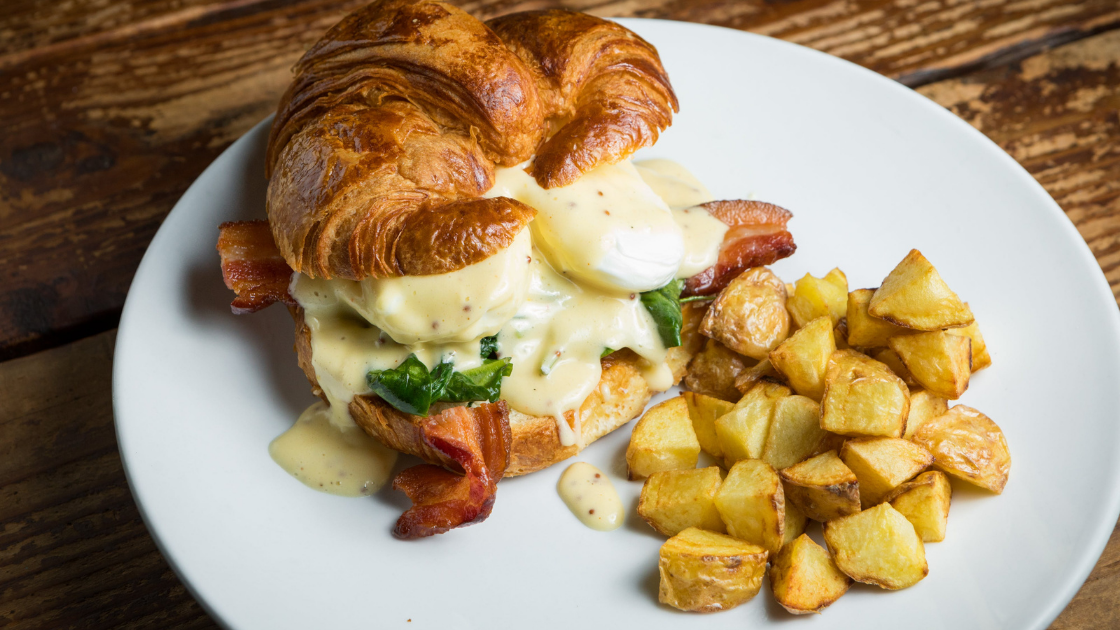 A great place for a romantic Sunday brunch in Calabasas, Saddle Peak Lodge boasts incredible mountain vistas and a rustic ambiance. From Peruvian steak and eggs to delectable sweets, there's something for all. Likewise, you can find treats like mini chocolate brownies and banana bread pudding to delight your taste buds.
Café Nouveau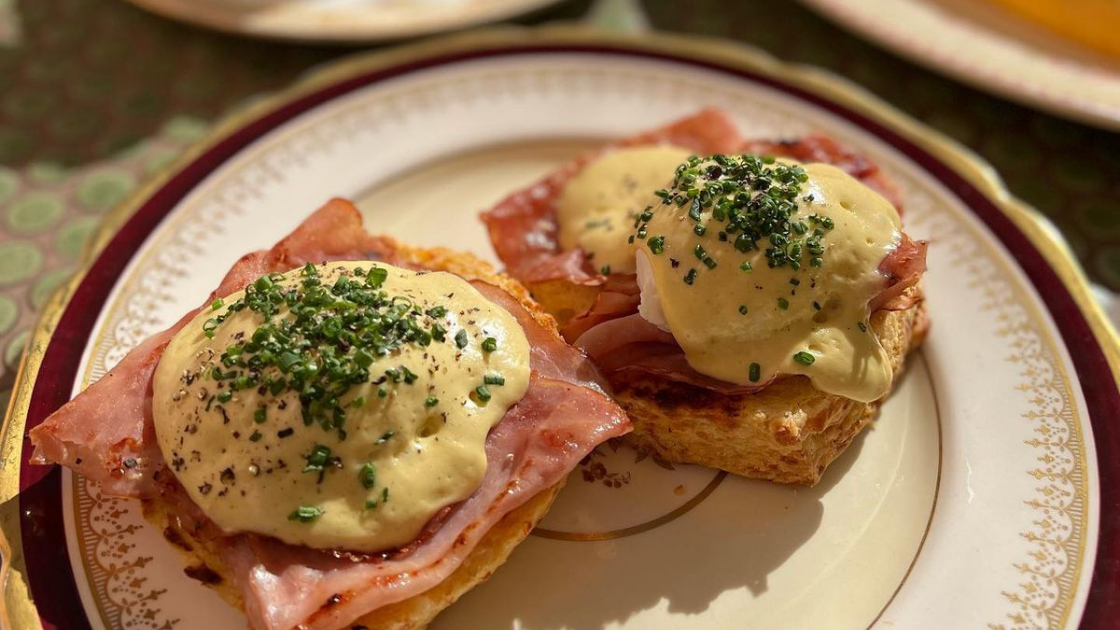 Housed within a quaint Spanish-style bungalow from the 1920s, Ventura's Café Nouveau showcases the best of California in its atmosphere and menu. The extensive menu includes light bites, filling fare, and veggie-friendly options. In addition, they have an enticing selection of Champagne cocktails and craft beers.
The Nook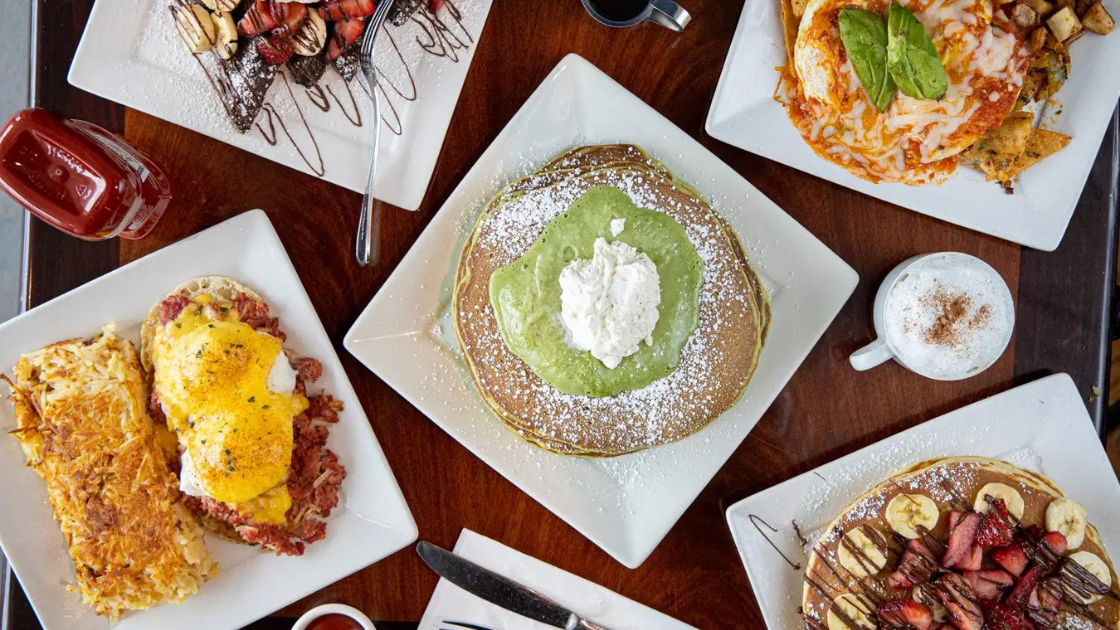 Located in Newbury Park, when it comes to brunch spots, The Nook specializes in it. Treat yourself to a wide choice of crepes, toast, and pancakes. In addition, you can order eggs however you like them or enjoy savory sandwiches and more!