Give your home a chic touch of fall flare with a range of fall home decor ideas. Nothing says autumn like warm earth tones that add just the right amount of spice to your home design. For the fall home decor ideas we love, read on below.

Lamp Chimneys Make for Ideal Fall Decor
Prep your holiday table with an easy yet eye-catching centerpiece. Incorporate the lamp chimneys at varying heights for a high-low look and better ease for guests to converse across the table.
Fall Decor to Love: Lined Cornucopia
Is Thanksgiving complete without a cornucopia somewhere in your home? The universal symbol of bounty, upgrade your cornucopia by lining the inside with velvet and filling the center with gold-painted nuts and pomegranates.
Say Welcome with a Pear Fall Decor Motif
Forelles and Anjours pears make for a fragrant greeting. Simply arrange seven pears on a mantel. Then, with a fine-tipped washable marker, write letters on the front of each pear. Press whole cloves into the flesh along the lines, and the sweet aroma will be as welcoming as the message itself.
You're so Golden Arrangement
Fall leaves with a Midas touch! Pluck some transitional branches before they change from gold to brown and use them in a delightful fall arrangement. Pair your bouquet with dahlias, which are the floral jewels of the season.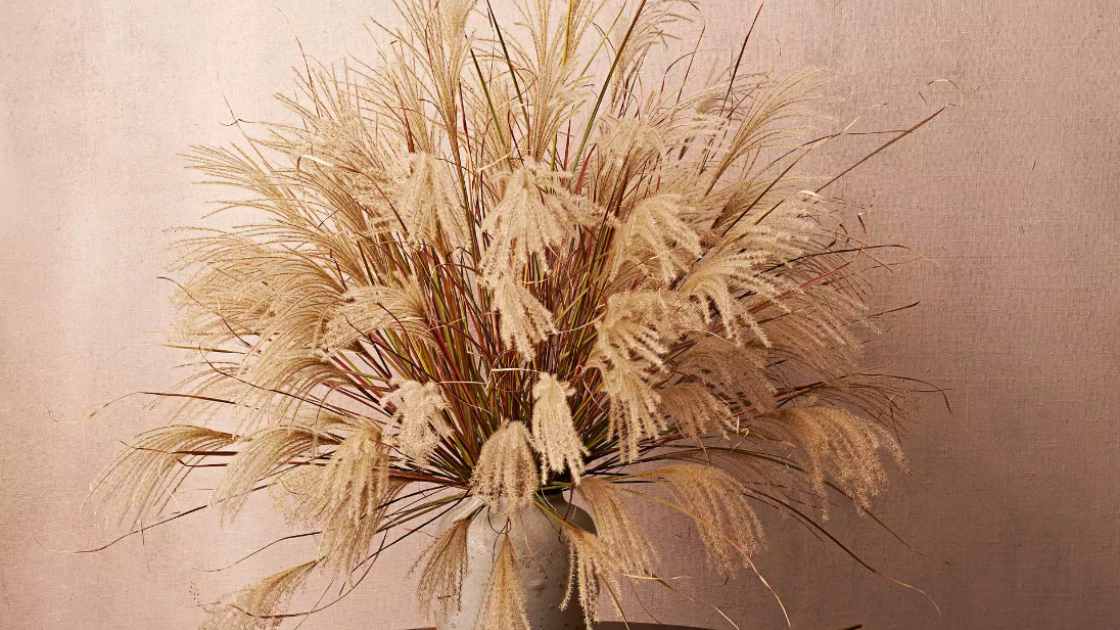 Wheat is the Centerpiece of Attention
Perfect as fall decor or even a year-round display, a wheat centerpiece is both chic and simple. Boding with the essence of fall, this neutral statement piece makes for an ideal centerpiece.
Gourd-gous Fall Decor Pumpkin Vases
If you didn't turn your pumpkins into jack-o-lanterns, you could still put them to good use for November. Carve out the top of your pumpkin or gourd and turn it into an elegant vase for a floral arrangement.
Lovely Leaves as Gift Tags and Name Cards
Go organic with your name placards this thanksgiving. Use leaves of varying sizes as name cards on your Thanksgiving table in a contrasting color.