With as many restaurants as there are Bird scooters, we've decided to simplify your options of the week by dishing out the best places to grab a bite from power lunches to elegant fare.
Read below for our nosh worthy eats throughout L.A.
"Breakfast is the most important meal of the day!"D
Jon & Vinny's-Brentwood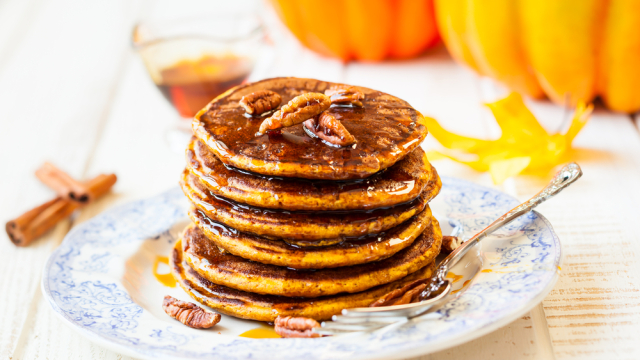 11938 San Vicenta Blvd., Brentwood, CA
While the famed Italian restaurant has already landed on our list before, it's new location in Brentwood was worth the double mention. With All-day menu items like olive oil eggs to their beloved pizza and pastas, its a lineup worthy of a westside trip. If not only to try the newest breakfast winner, the LT. This Jon & Vinny's take on a known classic combines bacon with delectable tomatoes and runny fried egg.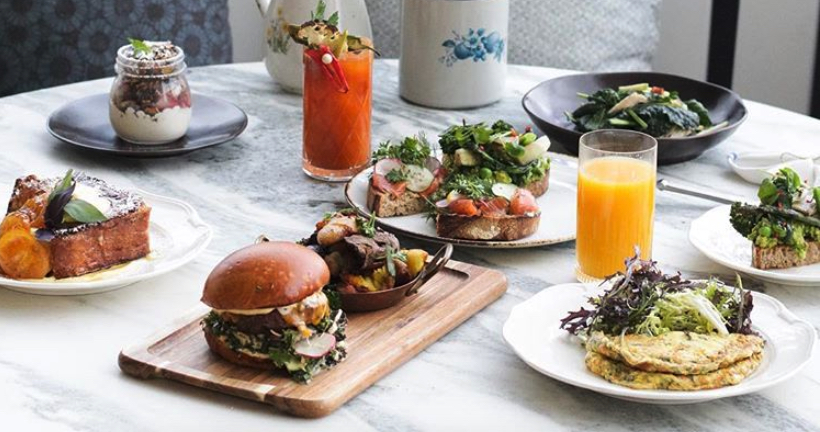 8500 Beverly Blvd, ste. 113W
Farmhouse blends the idea of farm-to-table with their vibrant and seasonal dishes. A marvelous collaboration between Executive Farmer Nathan Peitso and Executive Chef Craig Hopson – a featured chef of the James Beard House and veteran of Michelin-starred kitchens. Ingredients are a showcase of each months harvest at its peak, so the menu is always changing. January delights with a $32 weekend buffet brunch that offers fig and ricotta toast to start and a croque madame as one a few entree options.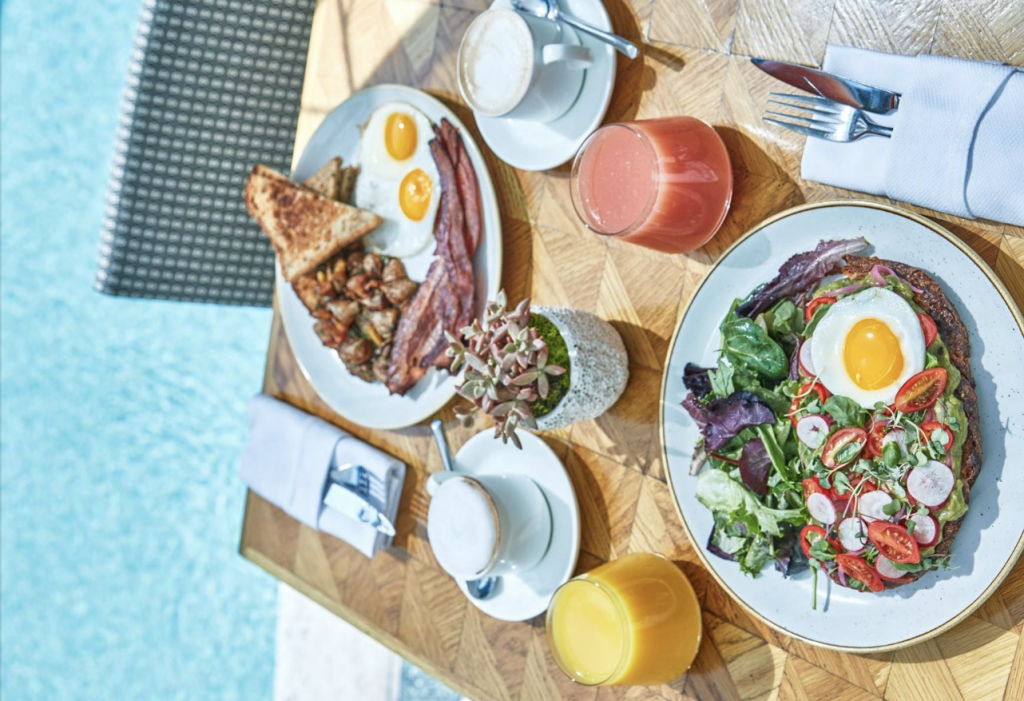 9400 West Olympic Blvd., Beverly Hills, CA
The Kelly Wearstler designed establishment provides continental fare using french techniques. Viviane is tucked into the Avalon Hotel in Beverly Hills. While the hotel feels comfortably vintage, the cuisine at Viviane is a modern ode to California. Taste quintessential LA dishes like their Acai Bowl which blends tropical flavors of coconut and pineapple together among other added fruits. Or go for something a but heartier like the Short Rib Hash, topped with caramelized onions, arugula, and skillet potatoes.
"Lunch, Brunch, Second Breakfast!"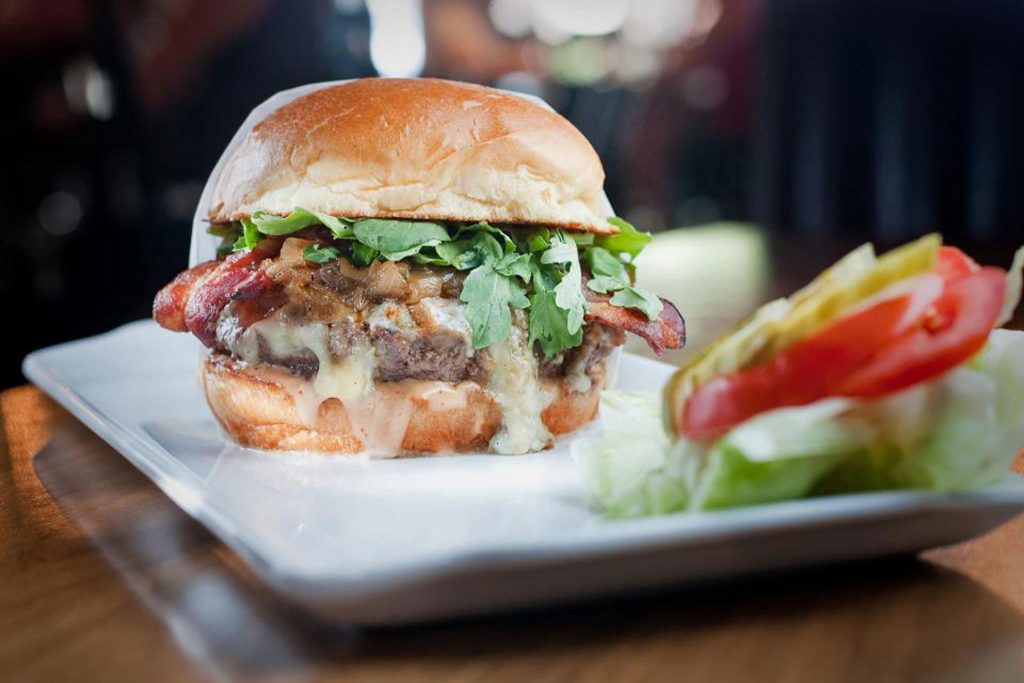 7000 Hollywood Blvd., Hollywood, CA
This 24-hour elegant diner is nestled in the heart of Hollywood at The Roosevelt Hotel. 25 Degrees lets you build your own burger, perfect for those afternoon cravings with choices like rich gruyere cheese or prosciutto. Take your top-notch diner experience to the next level with one of their famed malt shakes.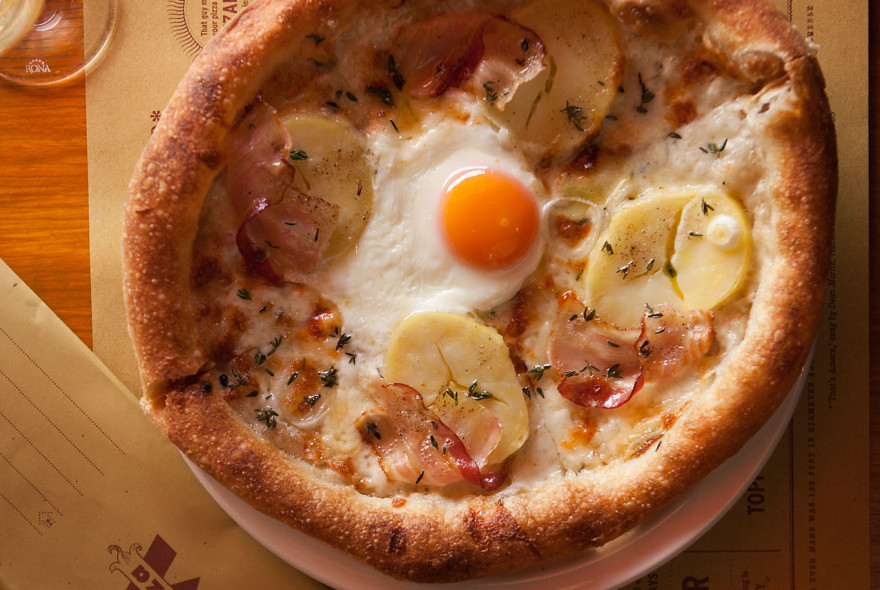 6602 Melrose Ave., Los Angeles, CA
The Nancy Silverton and Joe Bastianich run eatery-Pizzeria Mozza is one three all-star spots in the Mozza Restaurant Group. Obviously their speciality is pies. But not just any pies, the perfectly charred crust kind with a crisp exterior and tasty toppings like squash blossoms and burrata.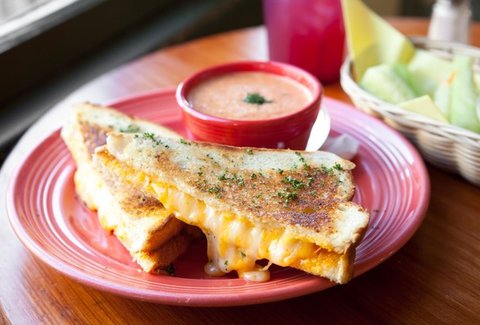 911 Seward St., Los Angeles, CA
Enjoy mouthwatering comfort food on a picturesque patio at Grub. The foliage-covered trellises make this an ideal brunch or lunch spot to take advantage of of while feasting on croissant french toast dredged in bourbon vanilla and cinnamon batter. For a less sweet and more savory midday meal, Denise's Famous Mac and Cheese with a spicy cayenne kick will push you over that afternoon hump.
"What's for dinner?"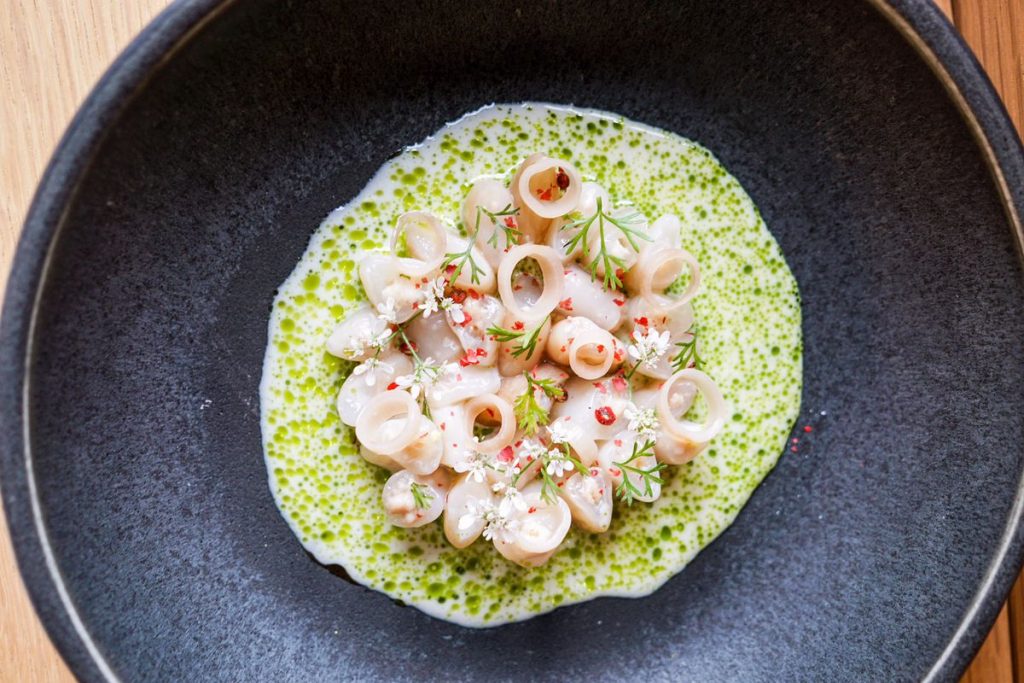 923 E. 3rd St. #109, Los Angeles, CA
Mei Lin's newly opened Nightshade has quickly become the talk of the town. With a menu full of Asian-American mashups, the Top Chef has even added her own gourmet twist to blooming onion. If the name is familiar, you would know it best as Outback Steakhouse's iconic appetizer. Nightshade's version, the tom yum onion is twice-fried and Thai spiced. While the mapo tofu lasagna and shrimp toast are among the other notably delish dishes.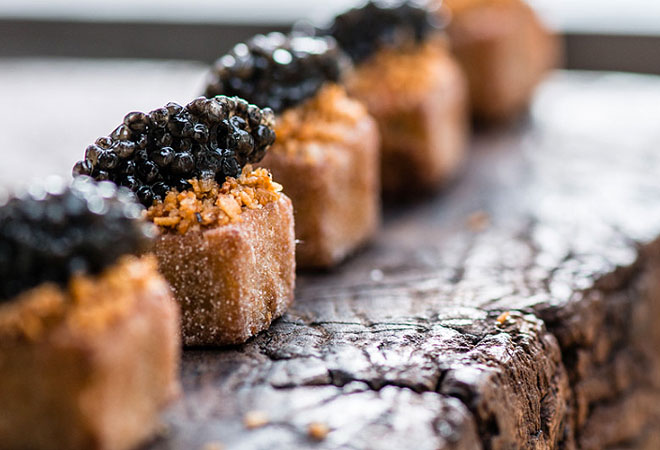 212 S Beverly Drive, Beverly Hills, CA
You may know Curtis Stone from his cooking show hosting days, but you may not know of his hidden culinary gem in the 90210. Maude is named after Stone's grandmother. The restaurants quarterly menu is inspired by a specific wine region from around the world. Reservations are a little tough to come by, but well worth the hassle.
468 N Bedford Dr., Beverly Hills, Ca
After undergoing a massive $10 million dollar revamp last year, Crustacean land's itself back at the top spot of gourmet asian-fusion cuisine. From starters to entrees, dishes are beautifully presented and inventive — like tuna stuffed into flaky brick de feuille cigars and dipped in tobiko caviar. Cocktails also come with a distinctively Asian-inspired twist, like Thai chili-infused vodka or gin with goji berries.