No matter which day you celebrate, LA has a bounty of dining options to chose from. From luxurious brunches to decadent dinners, we've rounded up the city's best. With only a week away to book, time is of the essence. Spring is in the air and you cookware can stay in the cupboard next weekend. Read below for our LA Eats: Passover and Easter Edition.
Passover Seder in LA 2019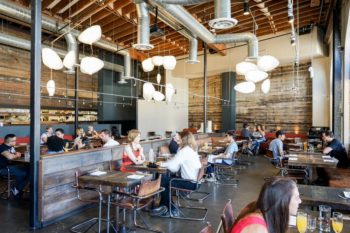 In the historic Hull Building in downtown Culver City, Akasha will offer Passover Seder on Saturday, April 20. Author and spiritual leader Rabbi Mark Borovitz of Beit T'Shuvah will preside. A reception (6:15 p.m.) precedes Seder and dinner (7 p.m.), which will include dishes such as Akasha's matzoh ball soup, red wine-braised brisket, and dessert presented family-style. Cost is $110 for adults (includes wine or juice, coffee or tea) and $55 for children under 10 (includes juice).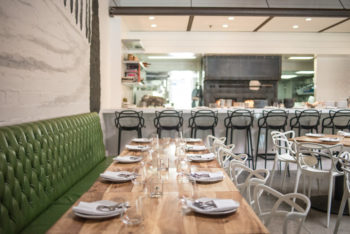 Celebrate Passover at AR Cucina in Culver City. From 5:30 p.m. to 10:30 p.m. on Friday, April 19, and Saturday, April 20, the restaurant will complement its regular dinner menu with holiday specials such as matzoh lasagna with spinach and ricotta; grilled lamb chops paired with vegetables and Sardinian olive oil smashed potatoes; and Passover.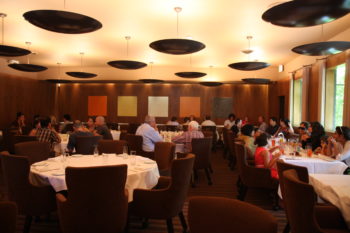 Chef-owner Suzanne Tracht's California chophouse offers Passover Seder on Friday, April 19, at 5:30 p.m. Officiating the Seder service will be Rabbi Ellen Nemhauser, with the four-course dinner to follow. Guests will encounter tray-passed items, then choices such as butter lettuce salad with asparagus, radish and egg; and sautéed Alaskan halibut. The meal ends with lemon cheesecake, chocolate covered matzah and ice cream sandwiches. Cost is $120 for the menu, coffee, tea and Passover wines; $55 for children 12 and under.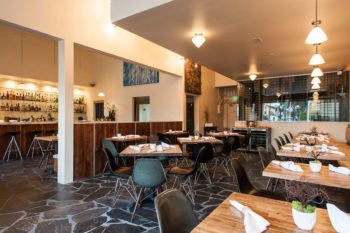 Larchmont's Kali will offer Passover dinner on April 19-20. The family-style meal starts with matzoh ball soup and moves on to ancient grains and shaved radish, shawarma spiced lamb shanks, chocolate macaroon cake and more. Cost is $70; à la carte is available, too.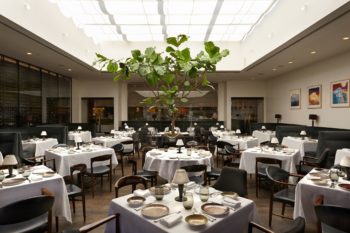 Saturday, April 20, will bring Spago Beverly Hills' annual Seder dinner (5:30 p.m.; $195 per adult, $80 per child under age nine). The evening will go on for about three hours with a plated dinner in communal tables.The event will feature the West Los Angeles Children's Choir.
Click here to book online or call in to make a reservation.
To view the full menu click here.
Easter Brunch and Dinner in LA 2019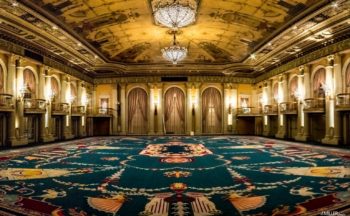 Celebrate Easter Sunday amid the historic glamour of the Crystal Ballroom at the Millennium Biltmore, which is serving a special Easter Brunch Buffet from 11 a.m. to 3 p.m. Buffet highlights include Eggs & Pancakes live station, Breakfast Favorites, Small Plates, Chilled Antipasti, Seafood Selections, Carving Stations, Dessert Display, and Kids Easter Buffet. There's also an Egg & Cookie Decoration Station with attendant. Pricing is $69 per person and half-price for kids ages 5-11. Free for children 4 and under. Reservations are highly recommended.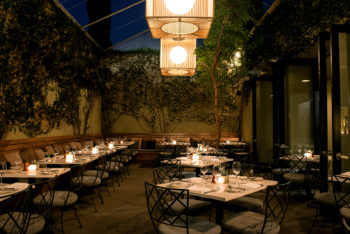 The flagship restaurant opened in 1998 by Suzanne Goin (named Outstanding Chef at the 2016 James Beard Awards) and James Beard nominee Caroline Styne offers a warm and inviting setting for a special Easter Sunday Supper. Featuring an ever-changing menu that showcases the best seasonal ingredients, the legendary Sunday Suppers are the inspiration for Goin's cookbook of the same name. The weekly Sunday Suppers are served from 5-9:30 p.m. and priced at $52 per guest.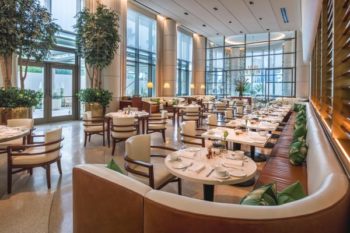 New York mega-star Jean-Georges Vongerichten brings his globally informed French cuisine to his eponymous restaurant at the luxurious Waldorf Astoria Beverly Hills hotel. Available starting at noon, the Easter Brunch Menu starts with grilled baby artichoke, Thai spiced broccoli soup, ahi tuna tartare, and grilled octopus. Entrees include ora king salmon, seared black cod, parmesan crusted organic chicken, roasted wagyu beef tenderloin, and Veal Milanese. Brunch also features family style sides and a decadent dessert buffet. Pricing is $155 per guest and $75 for children.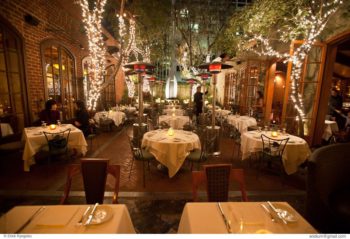 One of L.A.'s most iconic restaurants, Spago Beverly Hills is the flagship restaurant of legendary chef Wolfgang Puck's culinary empire. On Easter Sunday, Spago is hosting the inaugural Easter Brunch with a three-course, prix fixe menu from 10:30 a.m. – 2:30 p.m. Easter Dinner will likewise be served in a three-course, prix fixe format from 5:30-10:30 p.m. Brunch and Dinner will both welcome the Easter Bunny for a special visit! Pricing for Brunch or Dinner is $145 per person and $65 for children age 12 and under.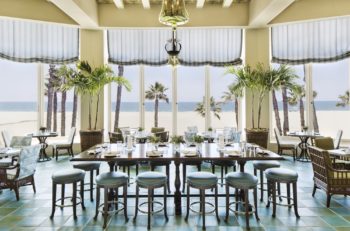 Enjoy a coastal Easter Brunch or Dinner from Catch at the Hotel Casa del Mar, which serves fresh local fare from land and sea along with panoramic ocean views. Catch is featuring a three-course, prix fixe Easter Brunch from 11 a.m. – 4 p.m and Dinner 5-10 p.m. Pricing is $110 per person for brunch or dinner. A Kids Brunch Menu is also available 11 a.m. – 4 p.m for $45.