Satisfying your hunger isn't as easy as going to your local sandwich shop down the street to grab a bite to eat when you're following a strict gluten-free diet. So, my fellow gluten-free people, we put together a list just for you! With all of the gluten-free eateries we found in Los Angeles, you'll have difficulty deciding where to get that sandwich sushi or pizza fix! Our list includes gluten-free donuts. Yes, you read that correctly: Gluten-free donuts!
1.Kitchen Mouse
Location: 10889 Lindbrook Dr, Los Angeles, CA 90024
Quinoa salad, rice cakes, and pesto bowls are some of the fan favorites at Kitchen Mouse. This restaurant is located in Highland Park, and there is a play area for the little ones! Mickey's Chilaquiles are a must-try! This dish consists of corn chips covered in enchilada sauce with black beans, cilantro sauce, pepitas, vegan cheese sauce, serrano slaw, and avocado! Hungry yet? See the menu here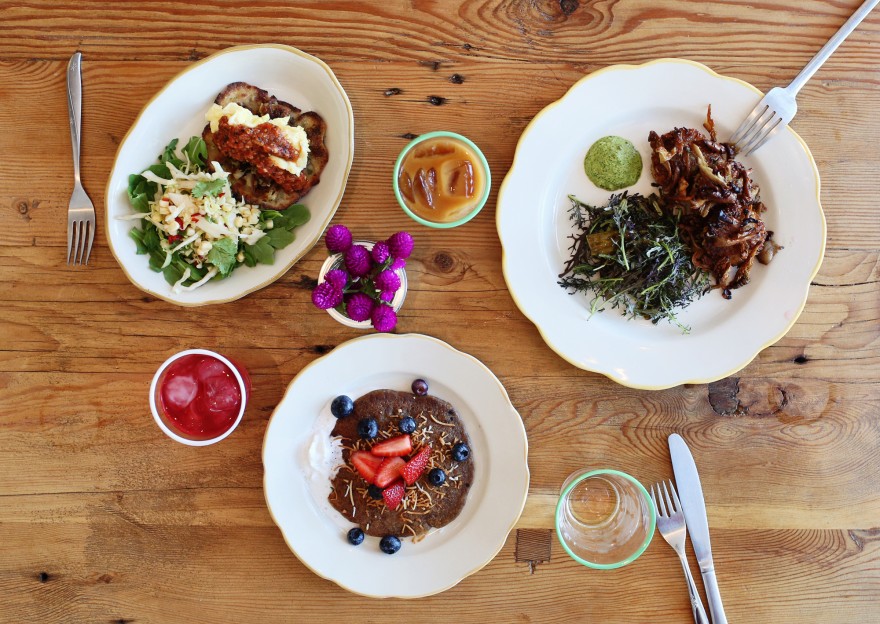 2. Crossroads Kitchen
Location: 8284 Melrose Ave
The upscale Mediterranean restaurant makes it one of the more popular destinations in that area. The trendy spot is run by famed chef Tal Ronnen and is a restaurant where vegans, vegetarians, and omnivores happily dine together. The menu at Crossroads Kitchen is comprised of small plate items perfect for sharing and allows you to try many more dishes. Full plate meals are also offered and consist of assorted soups, salads, pastas, and "comforting classics". Click here for the menu!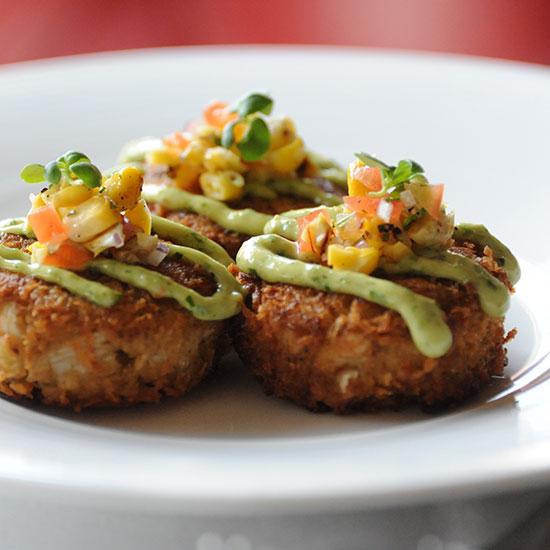 3. 800 Degrees Neapolitan Pizzeria
Location: 10889 Lindbrook Dr, Los Angeles, CA 90024
This pizza joint claims that your pizzas are cooked within 60 seconds, sounds like a pretty sweet deal! With classic meatballs, cheese bread, topped with garlic, mozzarella, parmesan, and truffle flavored Boschettos al Tartufo cheese, wood-roasted broccolini with garlic, snappy Calabrian peppers and olive oil you won't want to miss out on a delicious pizza pie. The most important feature of this pizzeria? The gluten-free crust! See the menu here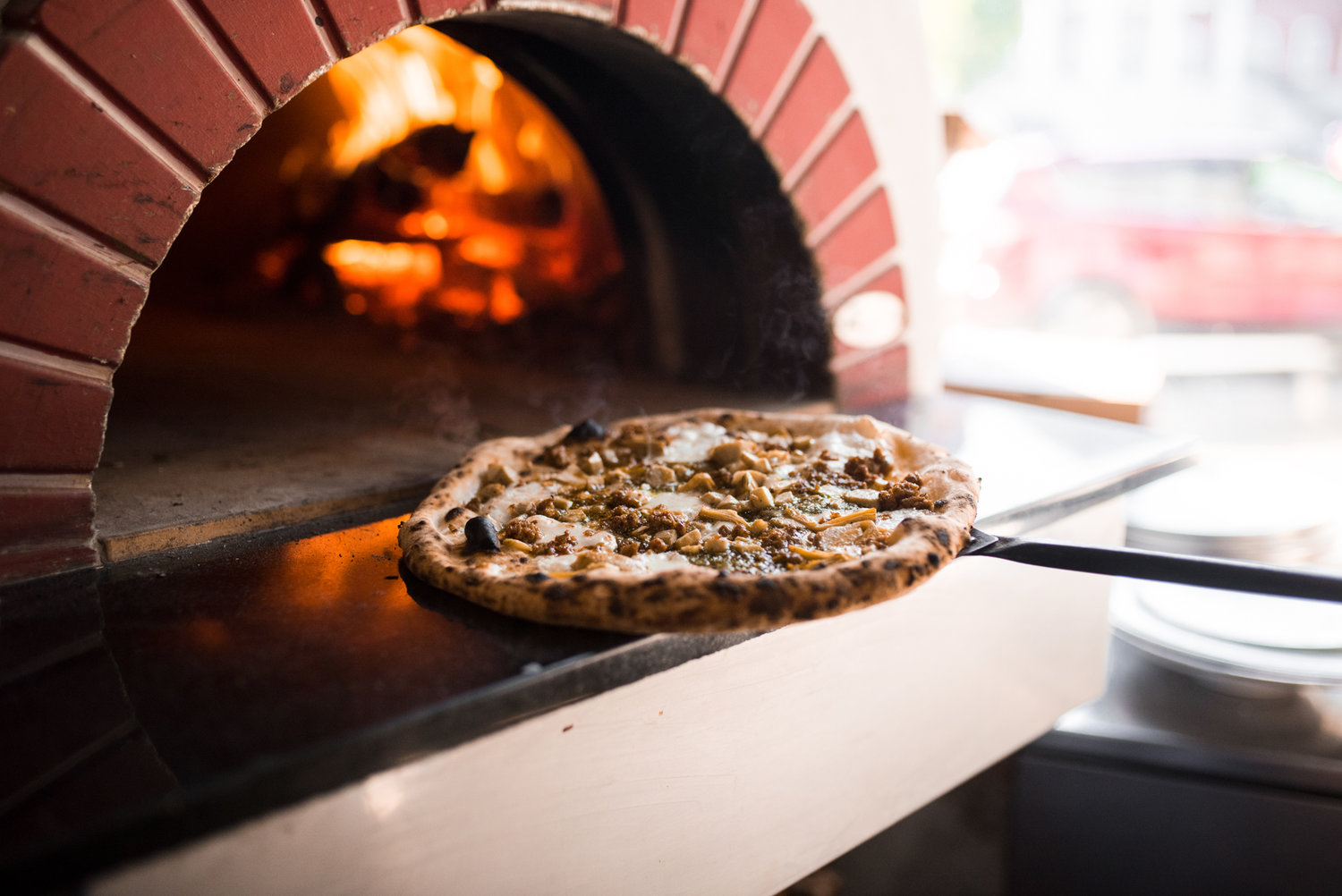 4. M Café
Location: 7119 Melrose Ave, Hollywood, CA 90046
This healthy spot in Beverly Hills has a number of gluten-free dishes, including crispy rice avocado toast, grain bowls, sandwiches and salads that can be prepared with gluten-free ingredients. This spot specializes in plant-focused and minimally processed food, staying away from artificial ingredients. Tip: make sure you also grab a free turmeric refresher shot on your way out. Click here for the menu!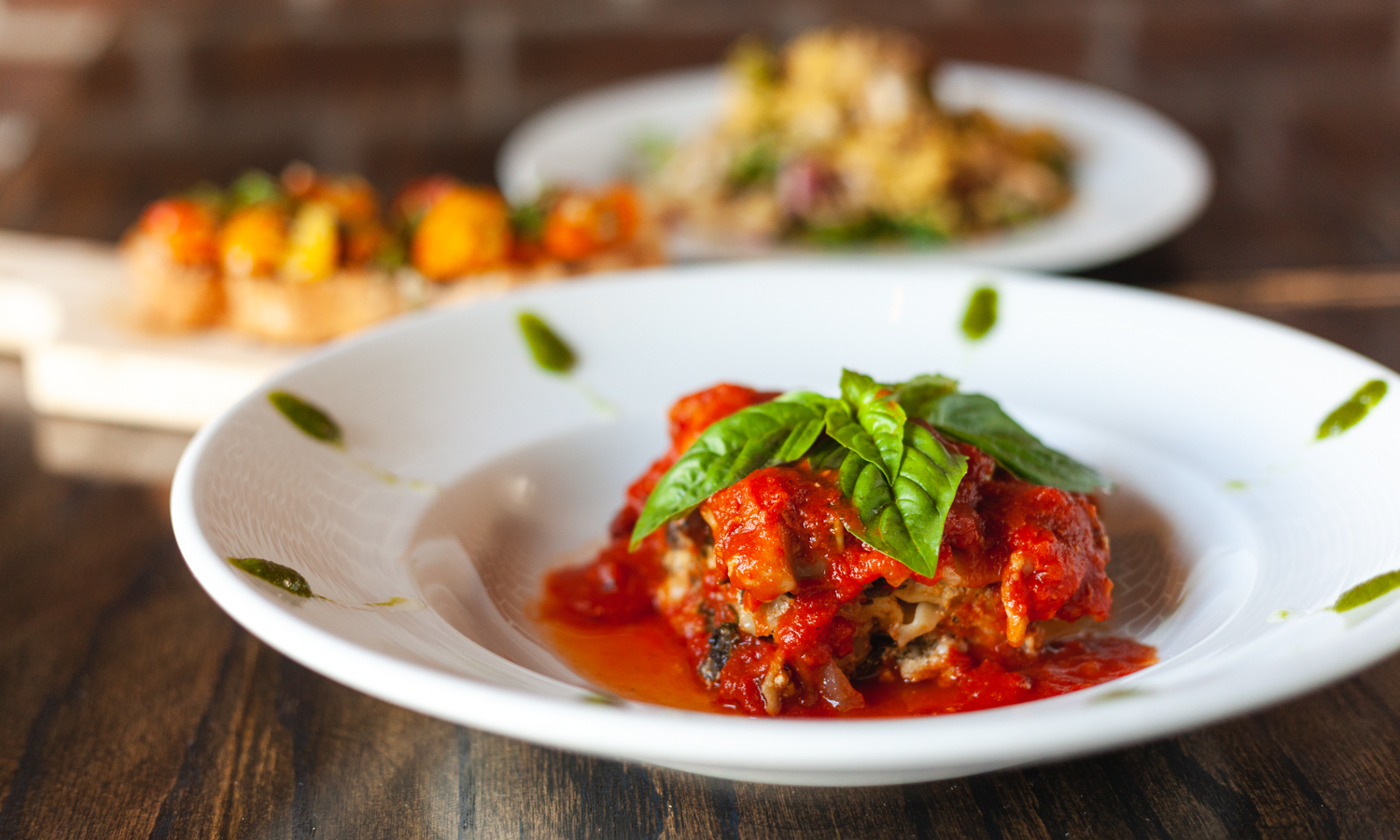 5. Flower Child
Location: 1332 2nd St., Santa Monica, CA 90401
Just steps away from the Santa Monica beach this stellar gluten-free eatery is Instagram photo-worthy every way you turn. In close proximity to the hustle and bustle of the Promenade, this is the perfect pit stop on your Saturday shopping trip in Santa Monica. The menu is loaded with rare gluten-free items you won't find just anywhere, like gluten-free mac & cheese, pitas, and cookies. Get the menu here
6. Mendocino Farms
Location: multiple
That hearty sandwich fix can't be found just anywhere when you are on a gluten-free diet. Good news! We found your new sandwich spot! Mendocino Farms has got you covered with gluten free bread for most of their subs. The tasty long list of their vegan banh mi, a steak BLT, the modern tuna "almost a melt" and a caramelized Kurobuta pork belly. These sandwich shops are just about everywhere from Marina Del Rey to Sherman Oaks, so you won't have to worry about driving too far in the dreaded LA traffic. Click here for the menu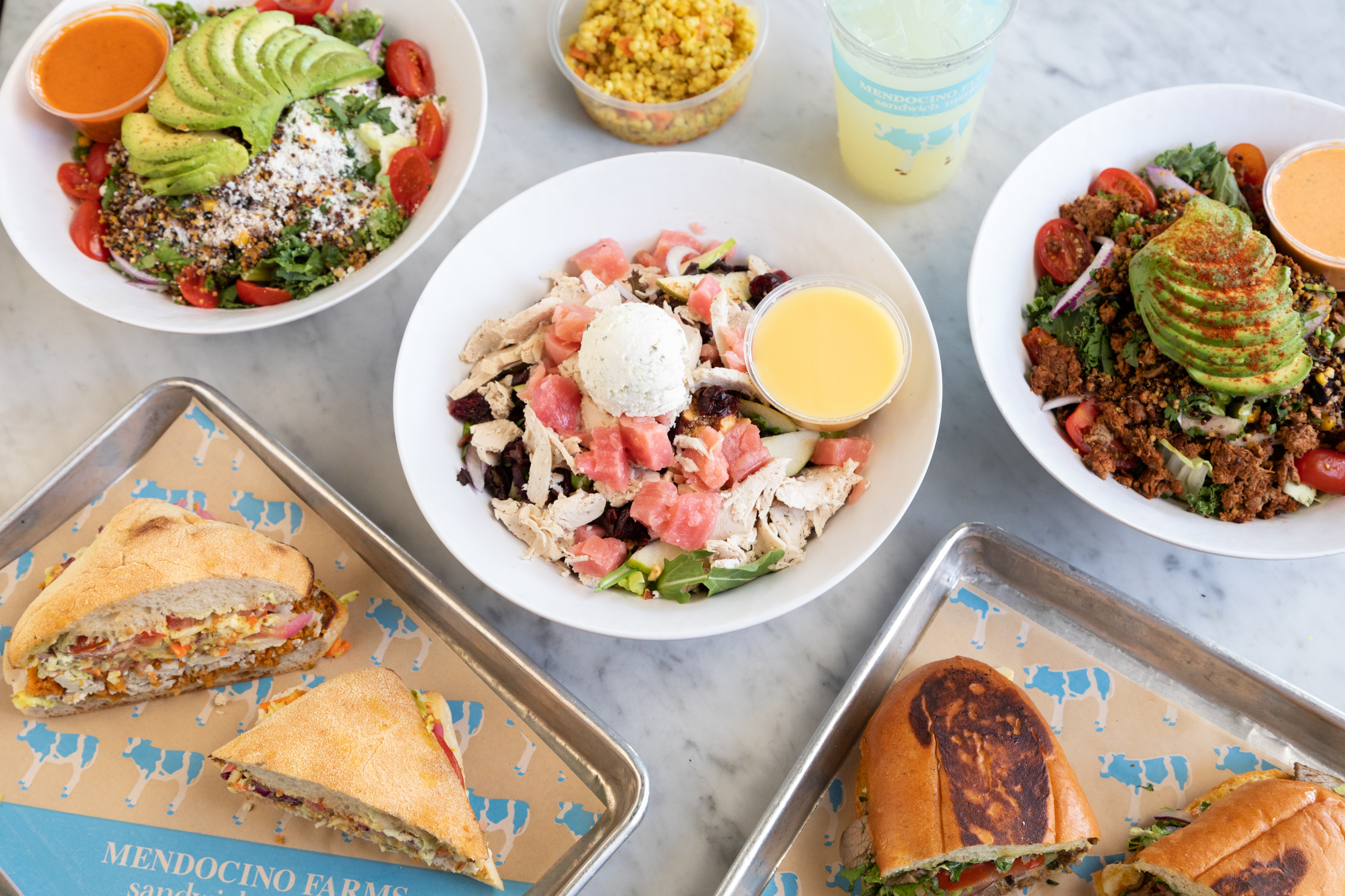 7. Fōnuts
Location: 8104 W 3rd St, Los Angeles, CA 90048
FOMO over Krispy Kreme no more Fōnuts is here! This little west Hollywood donut shop has a full slate of gluten-free options from churro to strawberry buttermilk. All of their donuts are baked and/or steamed and never fried. Tip: don't wait until the end of the day, donuts start selling out towards the late afternoon. Get the menu here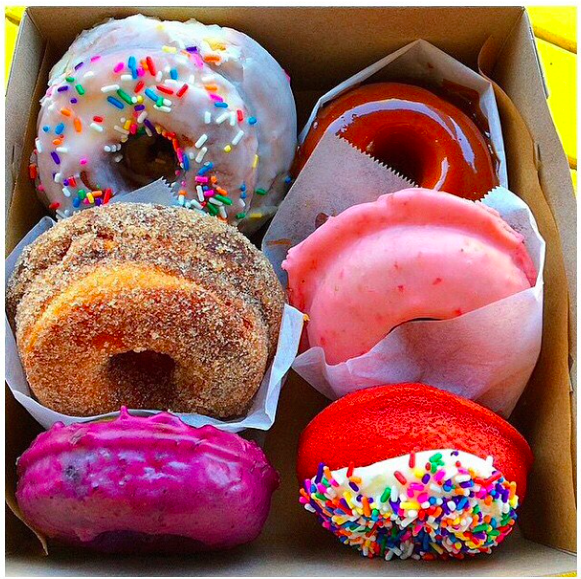 8. Hugo's Restaurant
Location: multiple
A mix of comfort food, healthy salads, and hearty sandwiches can be found at Hugo's. This joint has been in West Hollywood since the '70s and has expanded with shops in Valley Village and Agoura Hills. Take one look at the menu and you'll see that almost everything at Hugo's is free of gluten. Want mac & cheese? You got it!  Click here for the menu!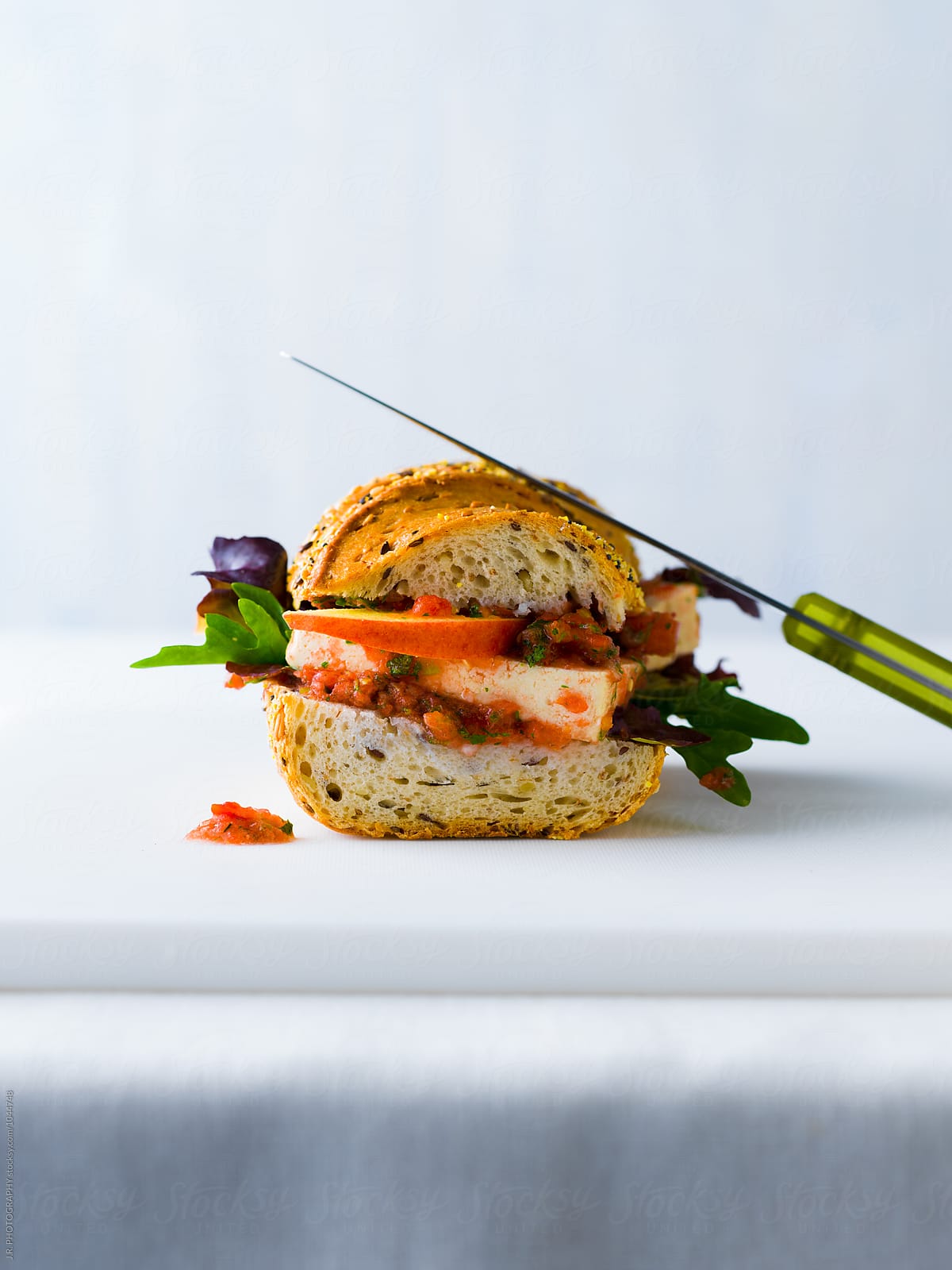 9. Shojin
Location: multiple
A vegan and gluten-free Nobu, not exactly but close enough! This plant-based and gluten-free sushi joint serves the most creative rolls in a dimly lit setting. Everything on this menu is irresistible, including the dessert menu! Matcha Green Tea Cake is a sweet tooth's dream come true! Get your gluten-free sushi fix at Shojin's two locations in Downtown LA and Culver City! Get the menu here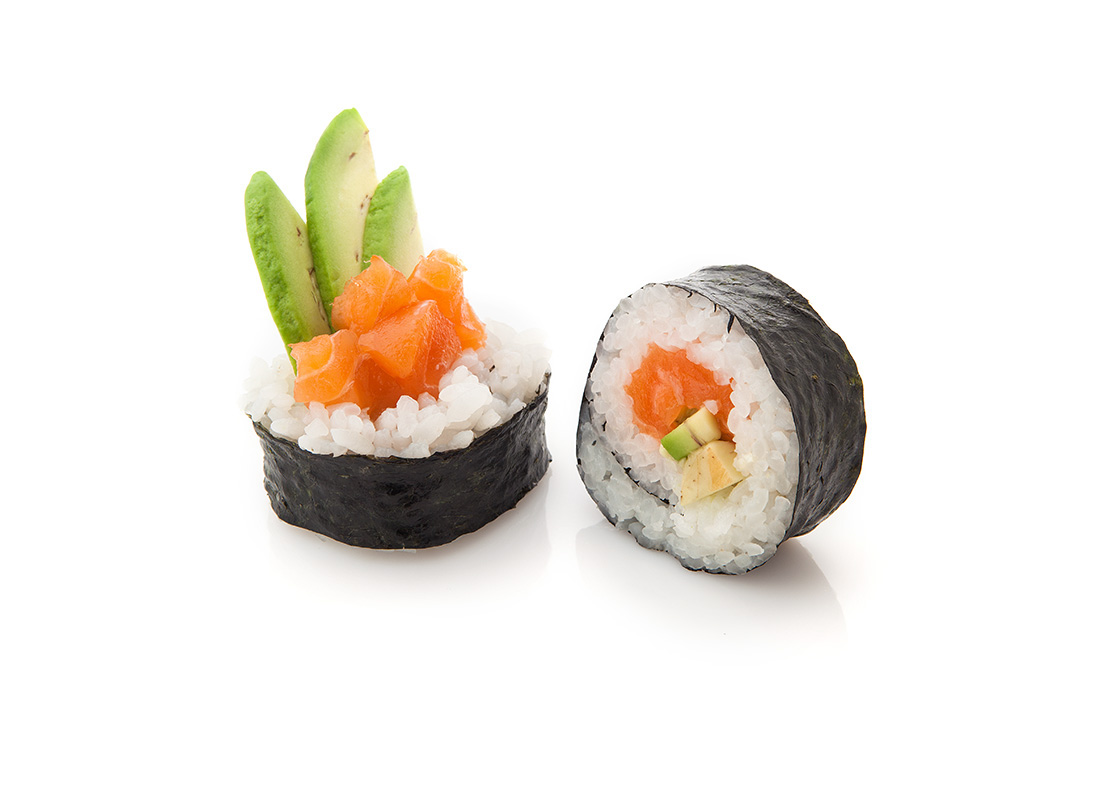 10. Blue Jam Cafe
Location: multiple
The popular Melrose Ave eatery (also in Tarzana) offers several gluten-free menu options that are so tasty that this will become your new go-to brunch spot! Take your pick between numerous unique scrambles, chilaquiles with corn chips, or fresh greens like the strawberry salad. Click here for the menu!