Hosting a housewarming party is a great way to bring your friends and family together for a few hours of laughing, eating, and drinking while showing them your new digs. Below are a few tips and tricks to set you up for success in hosting a housewarming extravaganza.
Figure out how much you want to spend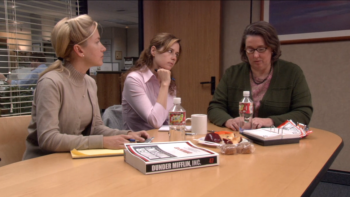 Before you make any decisions about your housewarming party, you need to know how much money you have to work with. Don't feel any sort of obligation to spend big—a great housewarming party can be a totally casual affair. Most important is knowing what you're comfortable spending, be it $50 or $500. From there, you can dive into all of the other details.
Set a reasonable date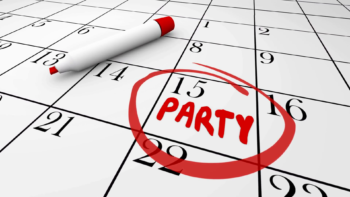 Many people wait a few months in-between moving into their new home and throwing a housewarming party. Planning a housewarming party on a budget is all about working within parameters that you're comfortable with. That applies to timing as much as money. Figure out a date that will give you enough time to recover financially from the move, letting go of the pressure to do it within the first month or two of settling in.
Be realistic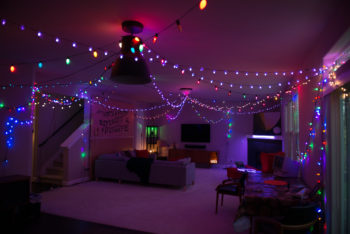 Party planning usually starts out with grand ideas that gradually get edited into something more reasonable. That's totally okay! Nobody is going to come in expecting a Pinterest-worthy soiree or something out of the pages of Martha Stewart Living. Set realistic goals for your housewarming party and don't worry about meeting some sort of idealistic, unnecessary standard.
Use washable plates and utensils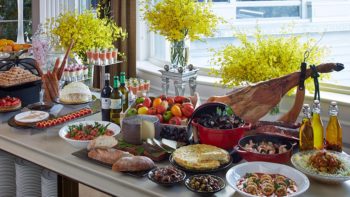 It's always tempting with a party to go the easy route and purchase paper plates and plastic utensils, but ultimately that just ends up being a waste of money. Use your own plates, utensils, glasses, etc. instead, which will cost you in time when you eventually have to do the dishes, but won't put a hole in your wallet. If you're planning to have more people than kitchen items, go out and buy special hosting plastic plates and cups instead of paper, since they can be washed a reused – keep the environment in mind.
Play games

If you want to offer a little bit more in terms of entertainment, create your own free housewarming party games, like a scavenger hunt of items in the house, trivia about your town or city, the in-app game: heads up, or a scramble with words related to your new place. You can find game printable online or just make your own.
Congrats on your new home! Hopefully, these tips and tricks help keep you organized during a time a transition!