With as many restaurants as there are Bird scooters, we've decided to simplify your options of the week by dishing out the best places to grab a bite from power lunches to elegant fare. Read below for our nosh-worthy spots throughout L.A., the Westside, and the Valley of local favorites.
Area: Los Angeles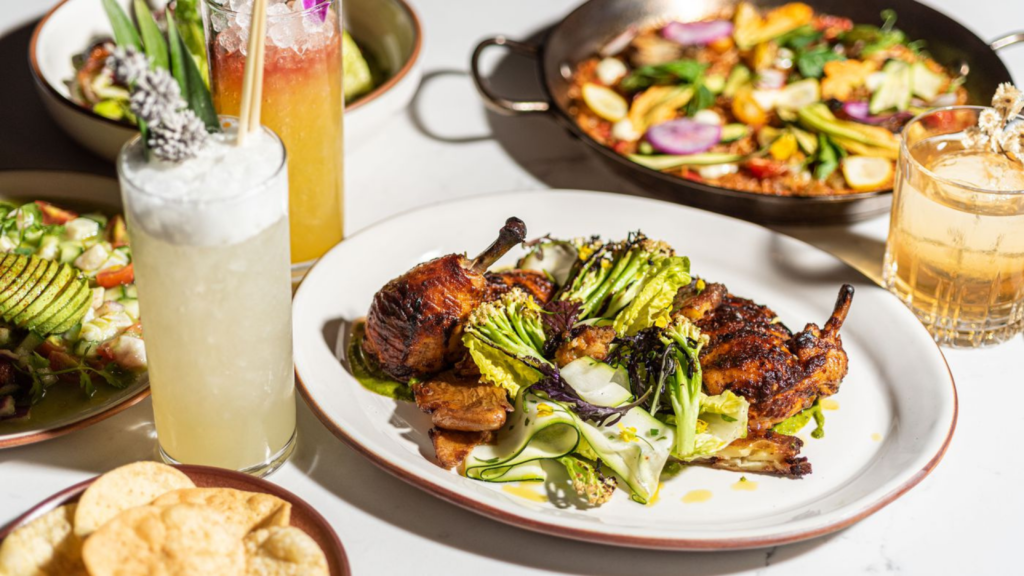 Location: West Hollywood
Set in the heart of West Hollywood, this modern eatery draws its inspiration from the Spanish Mediterranean. Soulmate and Chef Rudy Lopez utilize SoCal's best local ingredients set against the backdrop of a live-fire and open-air concept setting. The dishes are as stunning as the restaurant itself, with choices like their Uni Toast and Vegetable Fiduea. Just make sure you end the evening with what is considered one of the best Vodka sodas in WeHo from their hand-crafted cocktail collection and you can't go wrong.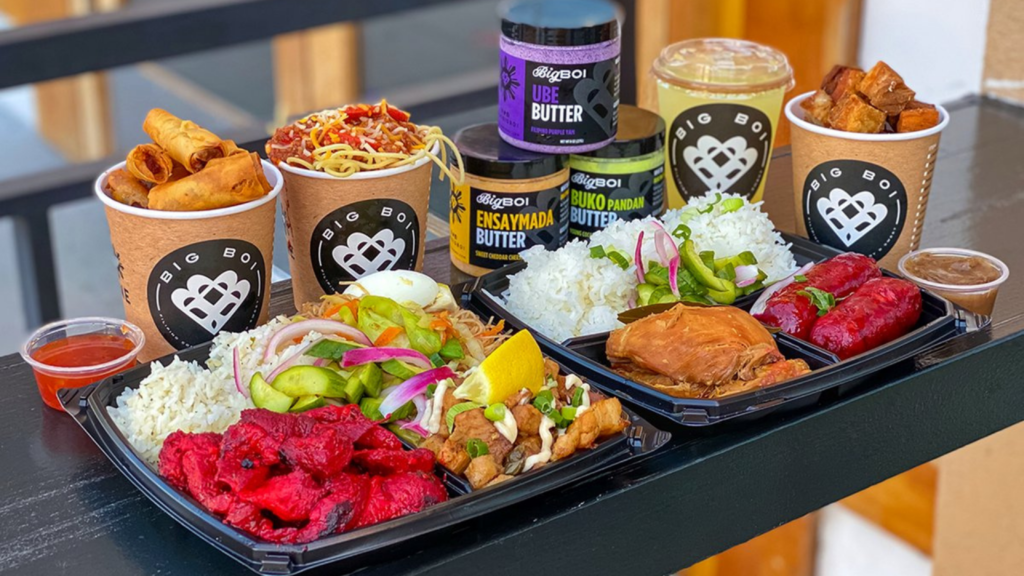 Location: Sawtelle-Los Angeles
If you are a fan of B Sweet Dessert Bar, then your in for an equally sweet treat with their newest venture Big Boi. The restaurant offers Filipino comfort food by Chef Barb Batiste. While they are currently only offering pick-up, their menu is perfect for a night in. The Chicken Adobo is their most popular dish and rightly so, with its ideal combination of garlic, soy, vinegar marinade. You can also treat yourself to their famous butter selection for a tasty morning spread. Choose from flavors like Ube, Buko Pandan, or Ensaymada.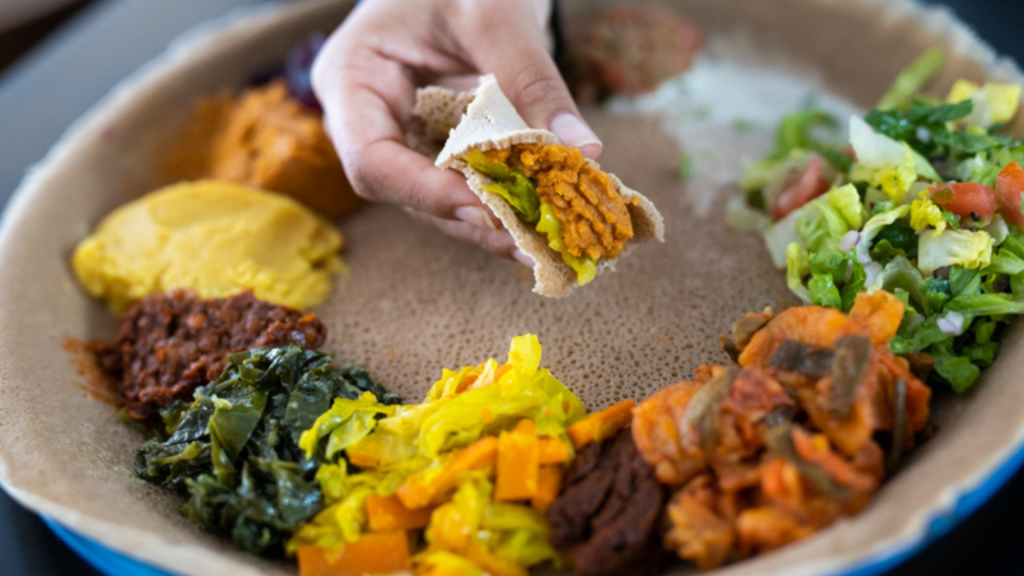 Location: Little Ethiopia
Rated with a Bib Gourmand by Michelin, Meals by Genet has been a long-standing city gem. The restaurant is perfect for a date night or evening out and offers fare that is 'stunningly good' as the Michelin guide suggests. Enjoy the pan-fried freshwater trout or Hirutye's yebegsiga alitcha, a lamb dish featuring tasty and slightly spicy berbere and awaze paired with spongy injera. With every item on the menu being as delicious as the next, you can do no wrong.
Area: Westside/Beach Communities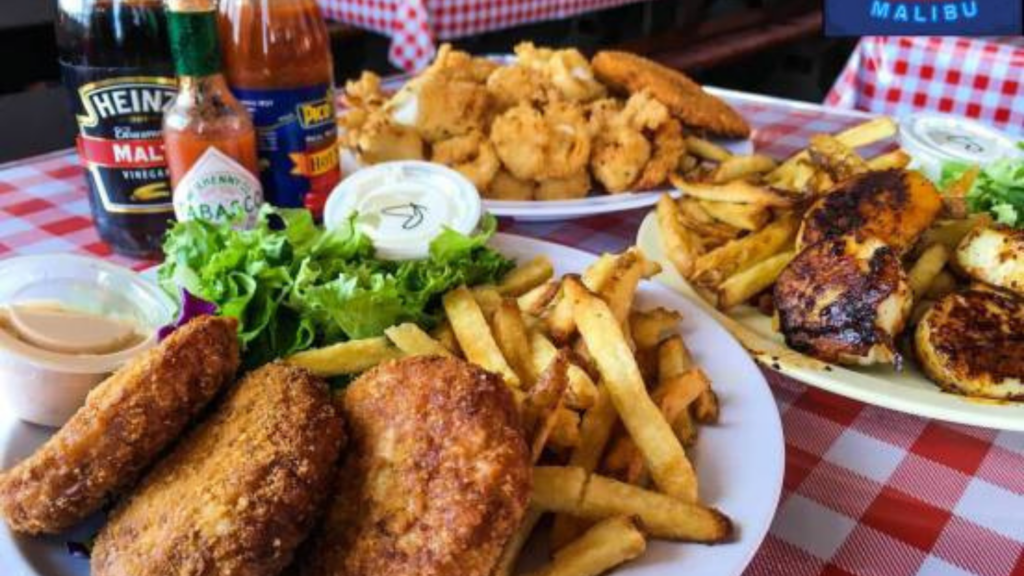 Location: Malibu
While a far less formal option for dining, the Reel Inn serves up seafood fare that has placed it on the list of local favorites year after year. The restaurant offers a fresh selection of seafood options from Lobster to Mahi Mahi and no shortage of seating in their sprawling seaside eatery.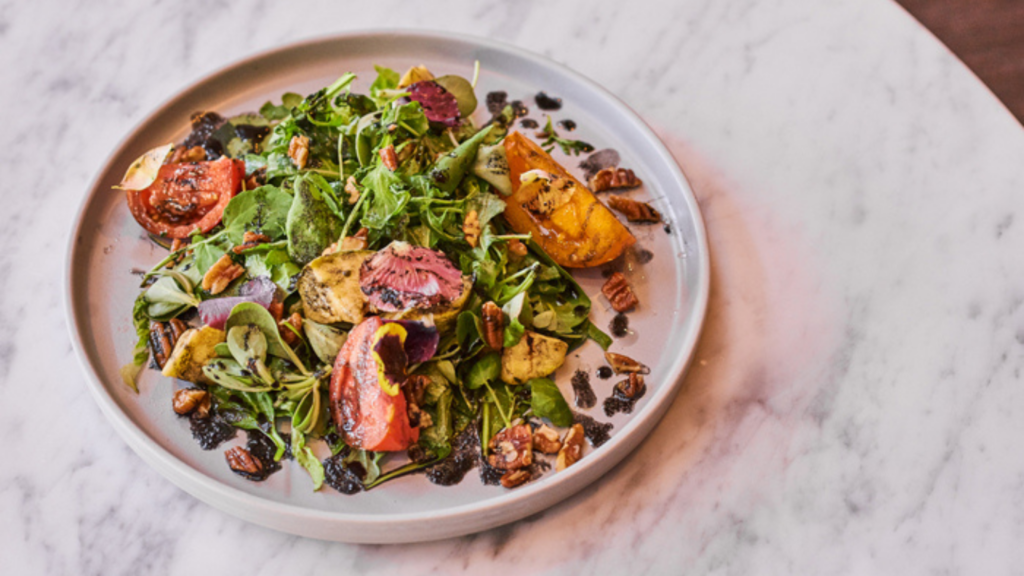 Location: Newport Beach
Do you love Gracias Madre West Hollywood? Great, because the local favorites Newport Beach location is just as delicious with a slightly different setting. Their Heart of Palm Ceviche Toast is a perfect lunchtime choice for a sunny day, with ingredients like roasted coconut, mango, banana pepper, jicama, cucumber, coconut milk, and fennel. If you prefer something heavier, we suggest the Crab Cake Torta or Mole and Mushroom Tamale.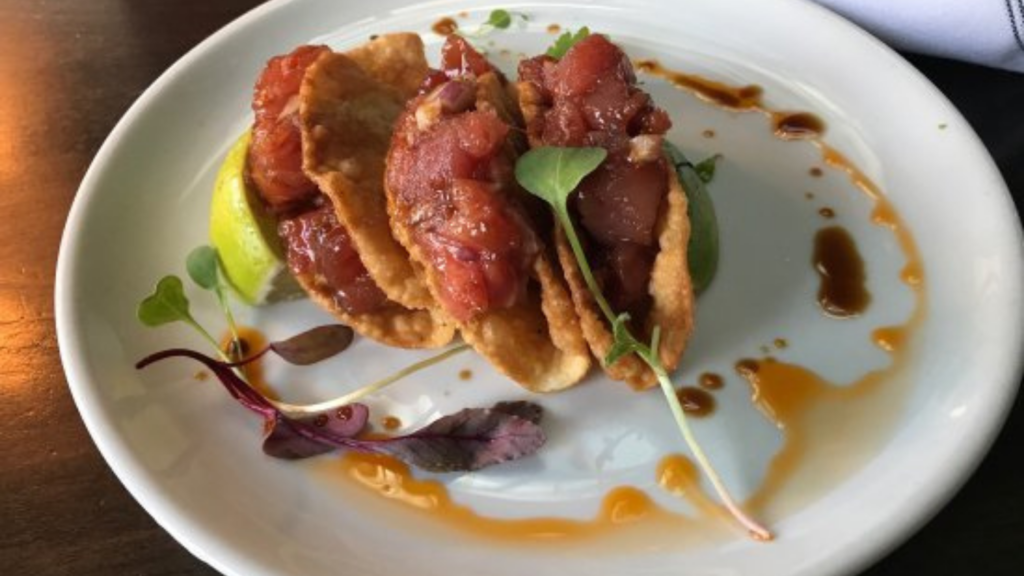 Location: Malibu
Another perfect local favorites spot for lunch, brunch, or even dinner, Ollo offers dishes using ingredients sourced from various local farms. Opt for one of their delicious artisan pizzas like the Burrata or Wild Mushroom and Spinach. Equally delicious choices also include the Zucchini Pasta or Tandoori Spiced King Salmon. We don't have favorites because we genuinely love every dish on their menu, and we're sure you will too!
Area: SFV, Conejo, Santa Clarita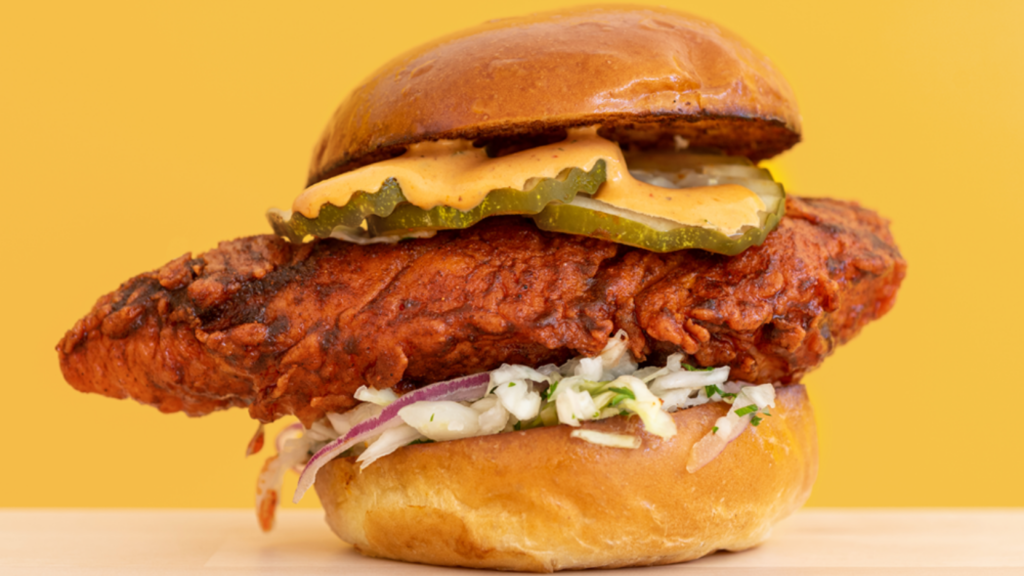 Location: Glendale
Chick Next Door Hot Chicken comes from the mind and skills of award-winning Chef Steven Velichnian. Their Chicken Sliders are some of the best that can be found on the west coast, turning comfort food into a destination for the taste buds. If you're feeling a little chicken about spicey food, they have other options for you that are equally delectable. You can do no wrong with an order of Cheese Fries as long as you finish everything off with a churro or two.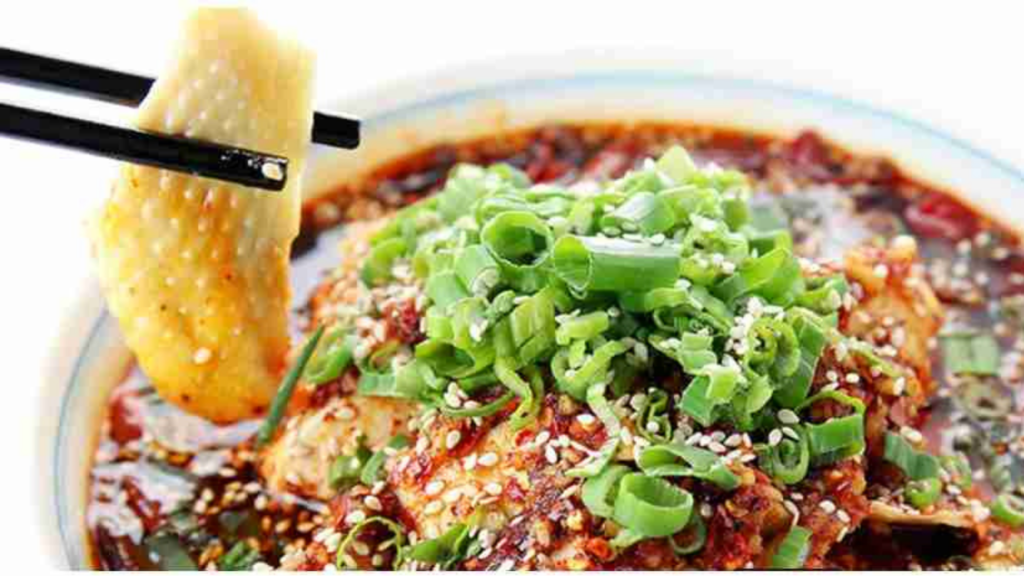 Location: Northridge
There is something about hidden restaurant gems in strip malls that always deliver, and that is, even more, the case with Szechuan Place. Considered one of the best Chinese restaurants in Northridge, they could easily be called one of the best in the valley. Try the Scallion Pancake or Cumin Beef, and then make it a point to try everything else on their menu because every dish is that good.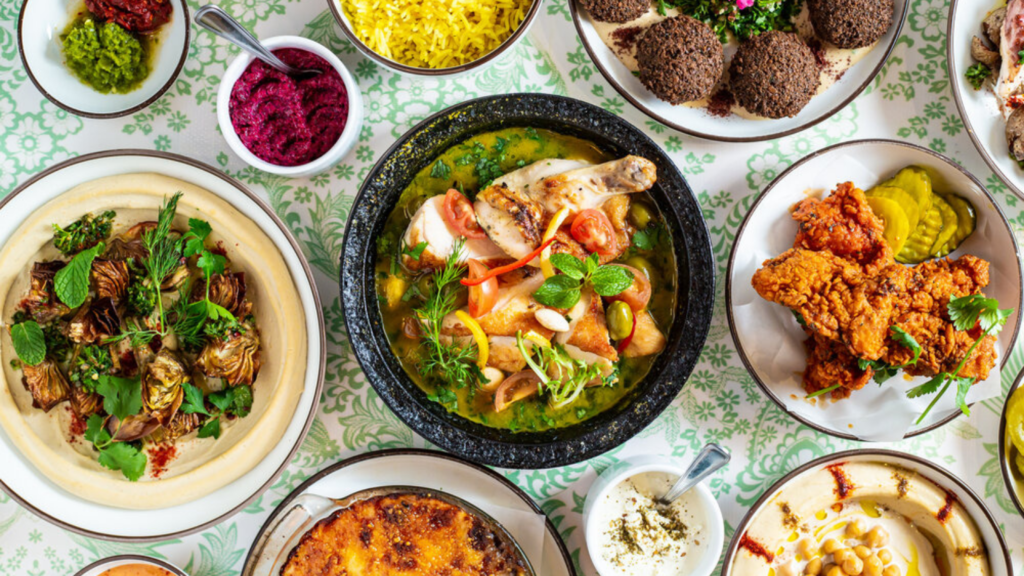 Location: Sherman Oaks
Offering elevated Middle Eastern dishes in a simple modern setting, Mizlala is a vegetarian-friendly neighborhood delight. The restaurant now offers three locations, and it is easy to see why.  Any selection from their range of family-style dishes proves nosh-worthy. The Lamb Shewarma served on mini laffa with harissa, lebane, and tahina is a perfect selection for dinner. If you prefer to share, you can do no wrong with the Greek Grilled Octopus cooked with vinaigrette, capers, yogurt, crispy peewee potato.,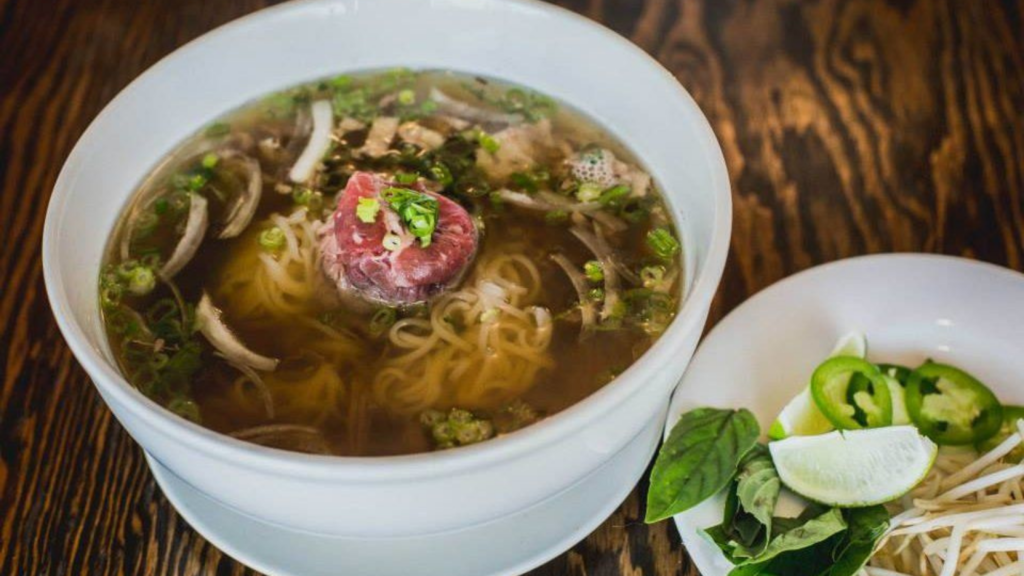 Location: Studio City
Known for serving authentic Vietnamese cuisine, Feu Pho Kitchen is a local favorite and star in Studio City. Specializing in Pho, the restaurant ups their game with 'highly curated fresh ingredients. The Chilled Papaya and Mango salad make for a perfect starter. We recommend pairing it alongside popular pho dishes like the Ribeye Beef or Jidori Chicken. Either way, you'll enjoy what you find in cuisine at Feu Pho Kitchen for lunch or dinner.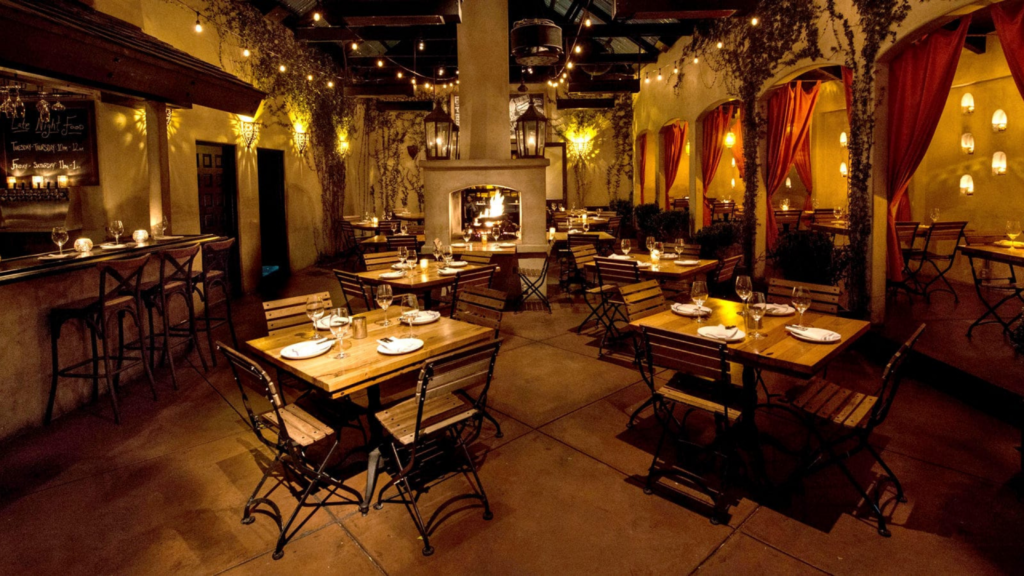 Location: Studio City
Firefly delivers on ambiance, cuisine, and service, making it a must for those seeking the best evening setting. Offering a seamless melding of refined and rustic, vintage and contemporary, Firefly serves delectable dishes for both brunch and dinner. The Mushroom Pappardelle is exquisite, as is the Atlantic Salmon pan seared with summer squash, corn, shiitake mushrooms, edamame, red onion agrodolce, coconut curry broth.