When it comes to the best chicken spots in Los Angeles, there is no shortage of options. From fried to rotisserie, between LA and the valley, we have you covered with our list of favorites. 
Los Angeles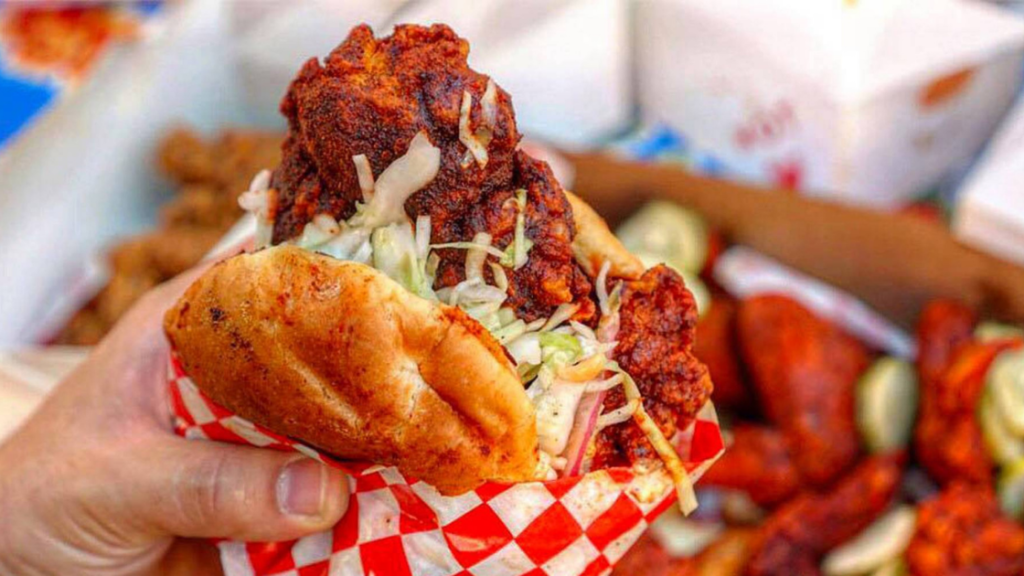 Where: 727 N Broadway #128 | Los Angeles
When it comes to the best chicken spots in LA, Howlin Ray's lands at the top of the list. Serving up Nashville-style hot chicken, the eatery offers 11 levels of spicy for those seeking a thrill. Make your way to this hot chicken spot today!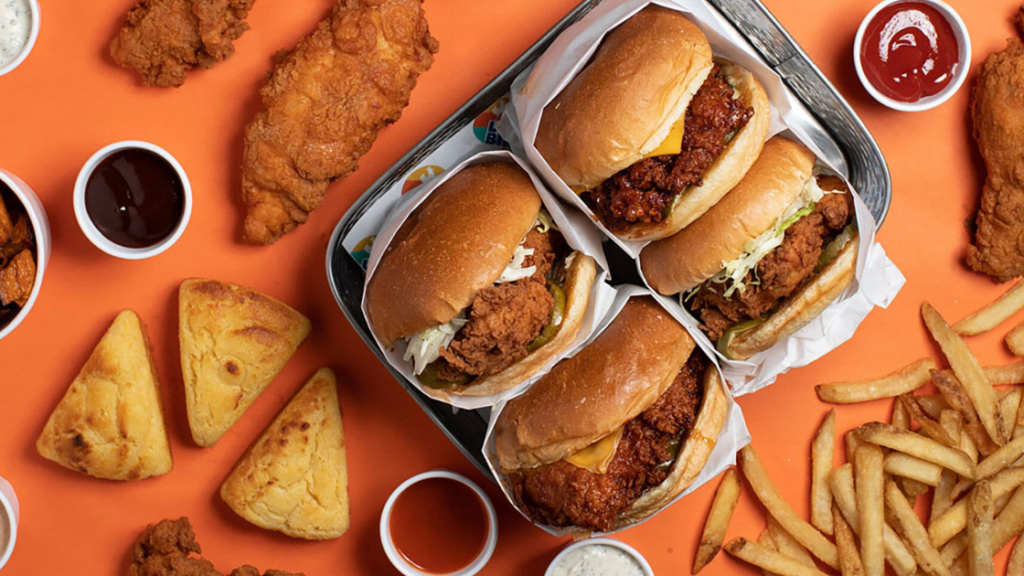 Where: 317 S Broadway | Los Angeles
It's safe to say that when it comes to great eats, DTLA's Grand Central Market exceeds most others. The same can be said for Lucky Bird. Considered one of the best chicken spots for those seeking juicy and fried, the counter is a must. Chef and Owner Chris Dane offers fresh and perfectly battered fried chicken that will always leave you coming back for more.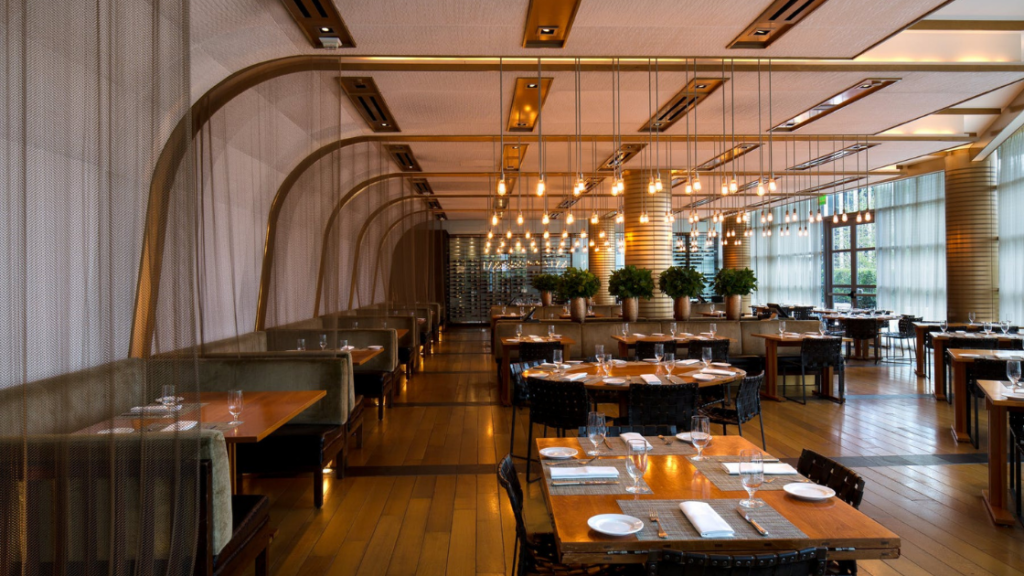 Where: 10100 Constellation Blvd | Los Angeles
You may not know it, but Craft LA in Century City offers more than just a perfectly curated menu. Tom Colicchio's superb Century City restaurant serves up a succulent Jidori chicken with butter and fresh thyme that's as award-worthy as it is delicious. Enjoy your meal as a classic family-style dish served with roasted root vegetables and sherry sauce.
Westside and Beach Community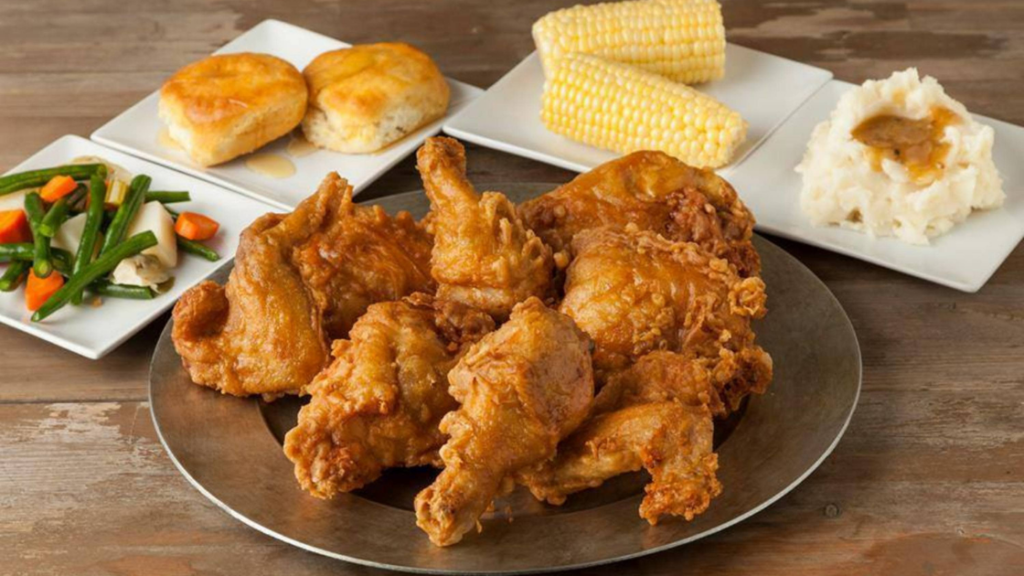 Where: 9537 Culver Blvd | Culver City
There's something about Culver City that offers a welcoming hometown vibe, and Honey's Kettle certainly adds to the feeling. The eatery easily wins a spot on our list with their salty-sweet fried masterpiece. The chicken is fried in large kettle drums until a thick, crispy coating has formed. Enjoy yours with a slathering of honey and flaky biscuits.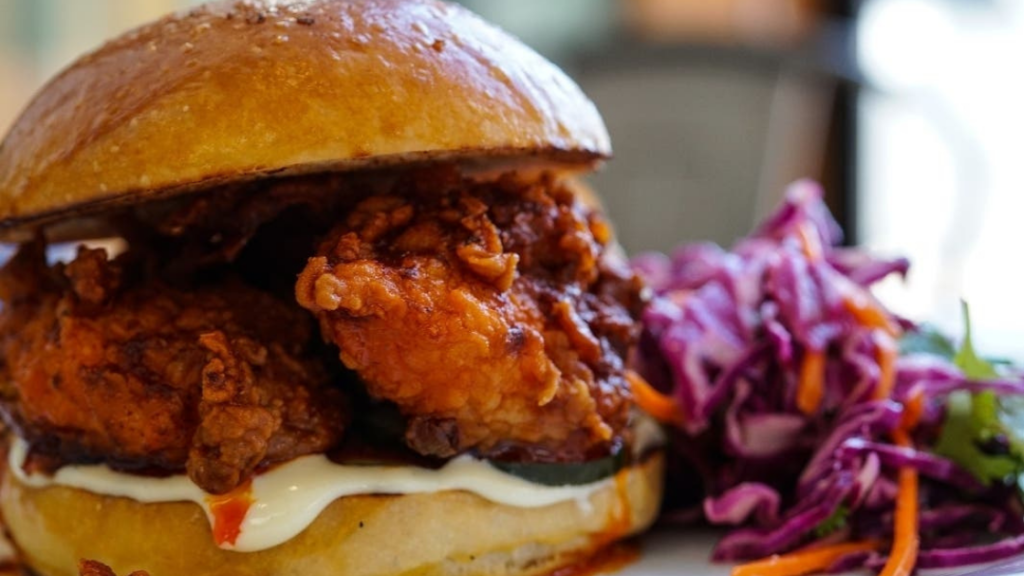 Where: 1014 Wilshire Blvd | Santa Monica
Once upon a time, the masterminds behind Rustic Canyon opened a Santa Monica bakery named Huckleberry. As a one-time special, the cafe offered what would soon become a weekly staple. Huckleberry's fried chicken dinners are a must for Santa Monica locals and beyond. The cafes Huck Hot Chicken Nights provide just the right amount of taste and decadence that will have you RSVPing every week.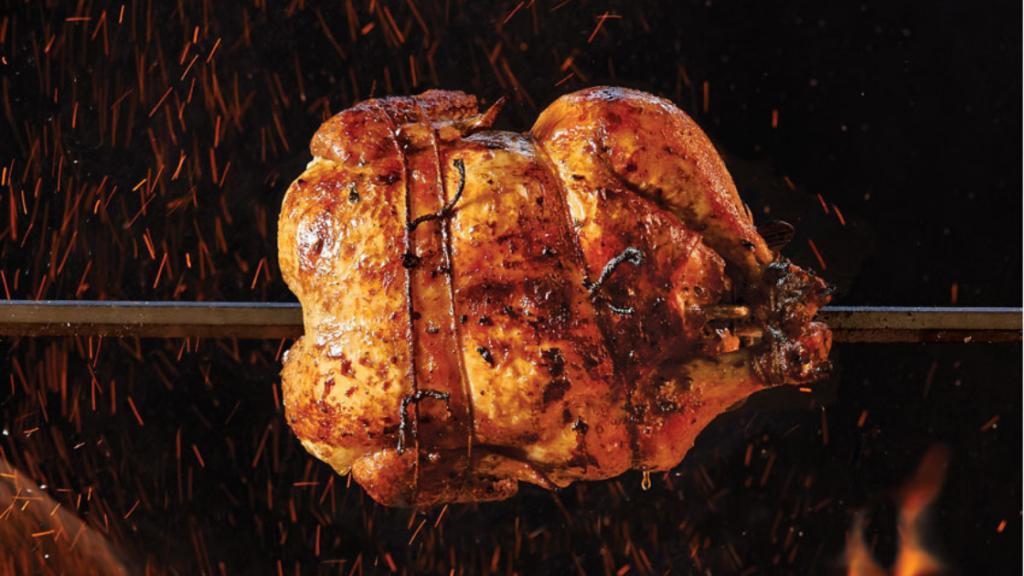 Where: 320 Sunset Ave | Venice
When it comes to dining in Venice, Gjusta is a foodie paradise. The hip bakery serves up some of the best Rotisserie chicken that can be found seaside. The dish is wood-oven roasted and comes with a delicious pairing of tzatziki sauce chimichurri and harissa that offers a surprising kick.
San Fernando Valley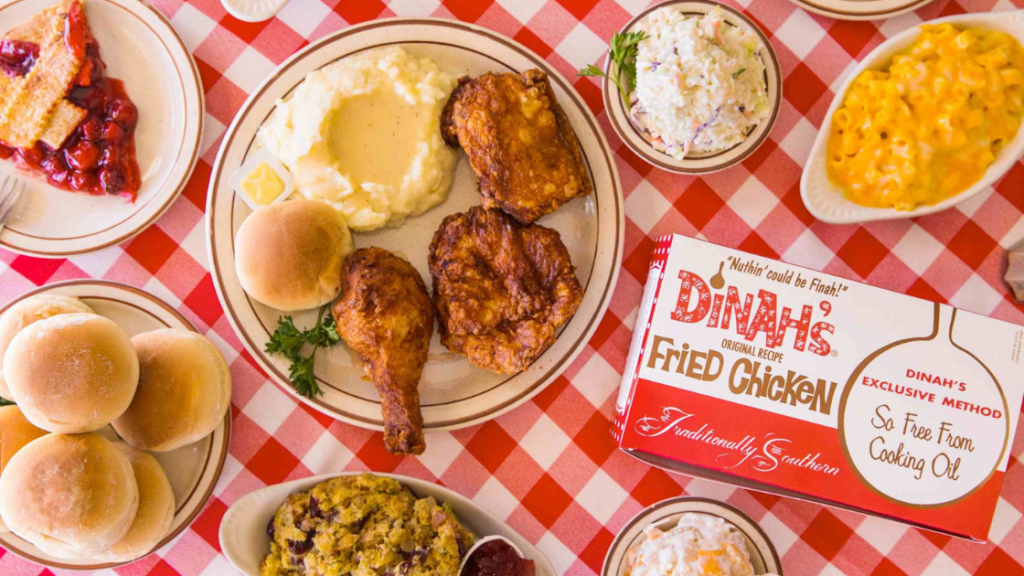 Where: 4106 San Fernando Rd STE A | Glendale
A true valley staple since 1967, Dinah's is not only one of the best chicken spots in town; it's legendary. A family recipe courtesy of the Pearsons', their fried chicken utilizes four different flours and 11 different herbs to become pure perfection. "Nuthin' Could Be Finah!" and we mean it.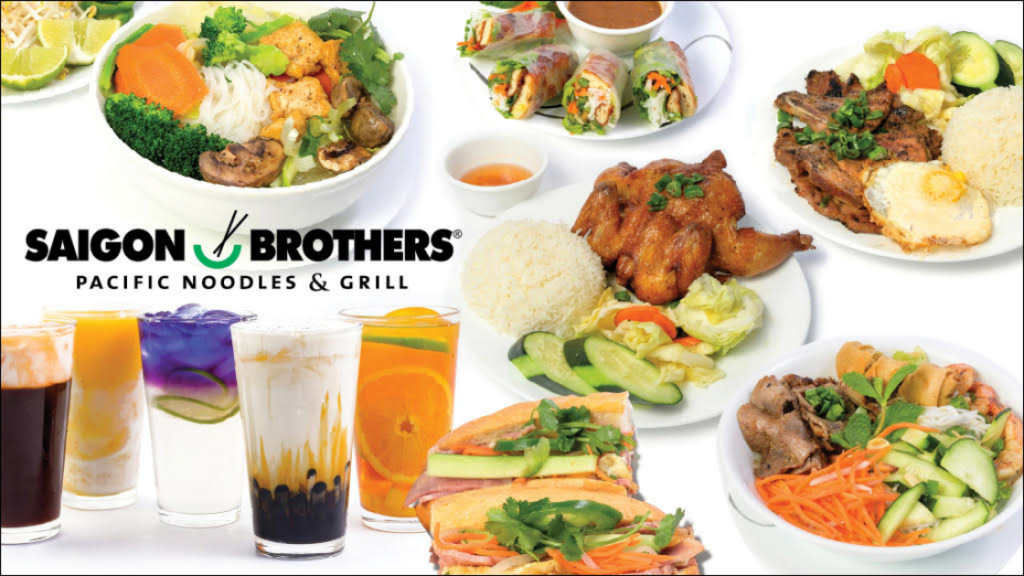 Where:  9165 Reseda Bl. | Northridge and  21833 Ventura Bl. | Woodland Hills 
At Saigon Brothers, you'll find the traditional flavors of Vietnam & Asia, plus so much more. Chef Co Ba's marinated Cornish Hen is sure to excite your taste buds, providing the perfect combination of richness and flavor. You'll also find the best pho in the valley for those not seeking a chicken feast. Either way, you will certainly have a memorable culinary experience. 
Where: 509 S. Glenoaks Blvd., Burbank
While Gus's World Famous Fried Chicken may be a nationwide chain, the eatery still offers bites worth the buck. With a history stretching back 70 years to the Tennessee town of Mason, Gus's has a reputation built on quality. 
Conejo Valley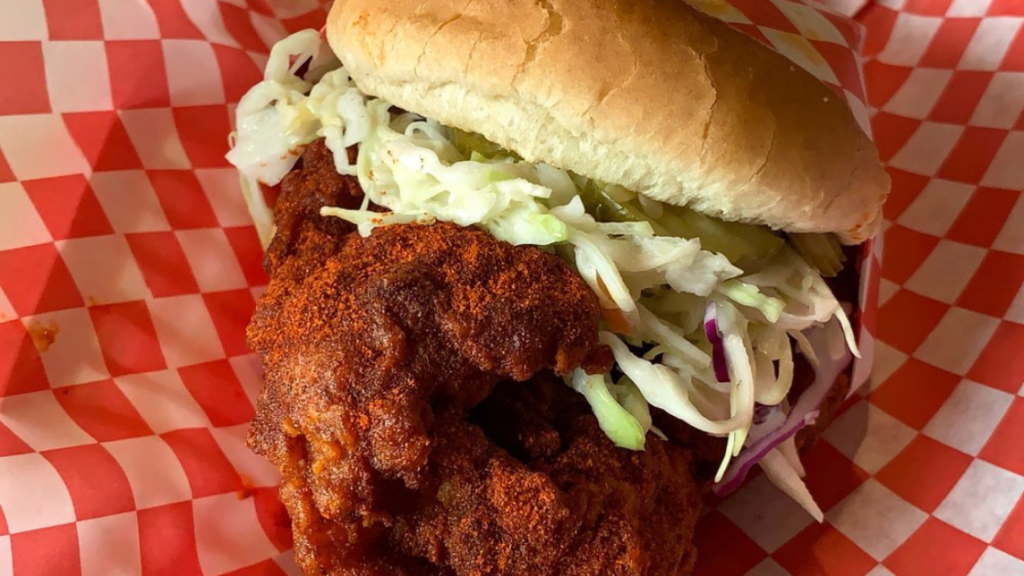 Where: 5653 Kanan Rd | Agoura Hills
When Cuckoo Rooster says they are the best-fried chicken in Agoura Hills, one visit to the eatery solidifies this statement. From Nashville hot to Savory and Speciality, there's something for everyone. You'd be cuckoo for not making your way to this local eatery today!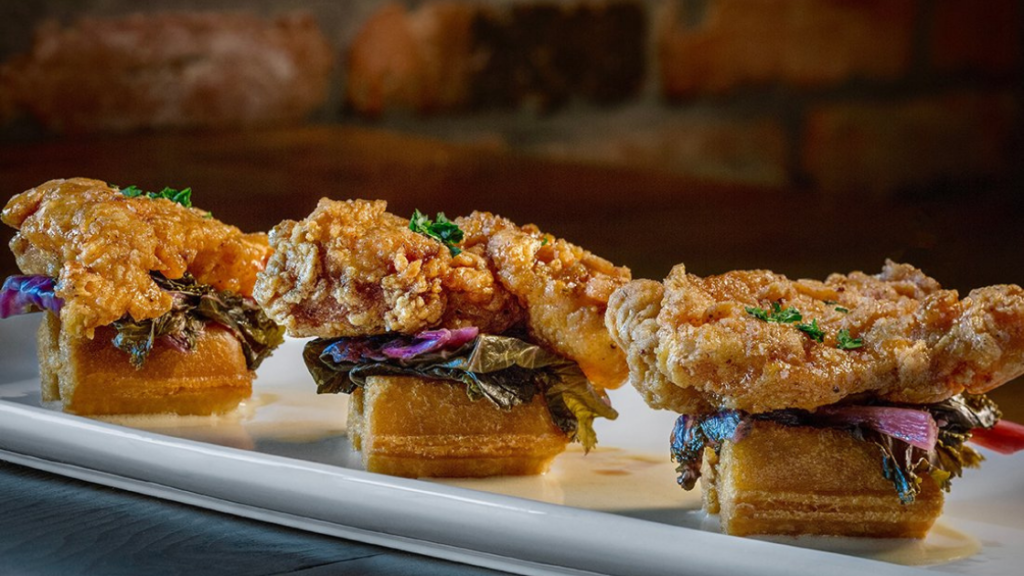 Where: 494 E Main St | Ventura
With multiple locations and a menu of options. Finney's Crafthouse serves up the perfect combo of delicious eats and convenience. From the Nashville Hot Chicken sliders to their array of wing options, enjoy a relaxed atmosphere and amazing food at Finney's.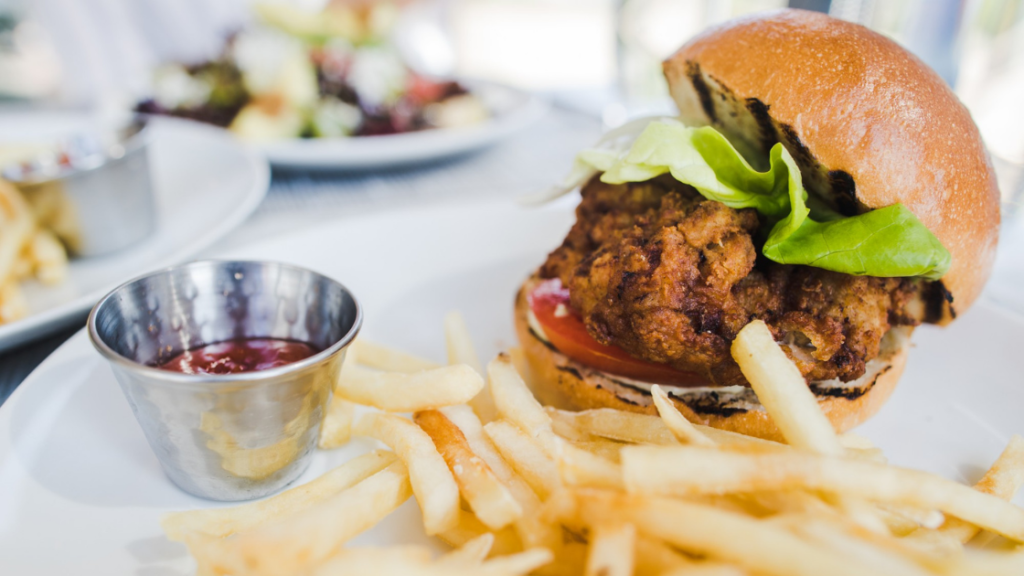 Where: 22333 Pacific Coast Hwy Malibu
While Nicolas Eatery does not specialize in just chicken, the Malibu restaurant offers a fried chicken sandwich that's worthy of landing on our list. Perfectly fried and sandwiched between a brioche bun, this dish is superb!