Boost your home's curb appeal without draining your wallet. These simple, budget-friendly fixes—like adding a wreath, painting the front door, or tending to the landscape—will make your home look like a million bucks.
Refresh a Planter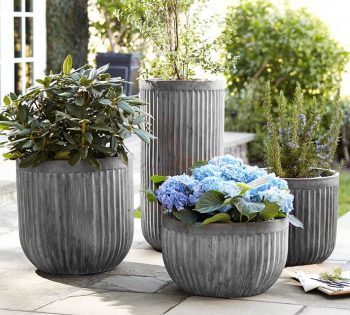 Pay attention to your planters. Add character and interest to your home by planting flowers in salvaged or repurposed containers, like barrels, birdbaths, and wheelbarrows. Look for inspiration in items you already own and at flea markets.
Have a Seat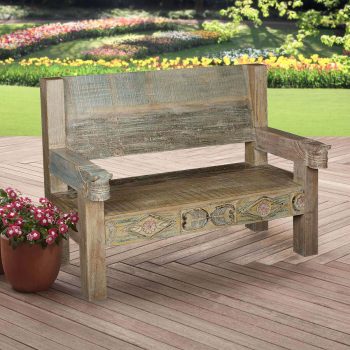 Seating can add major curb appeal without much cash. Look for something simple and eye-catching, like a pair of chairs found on Craigslist or a repurposed wooden bench. Add color with cushions and bright pillows—just be sure to use durable, weather-resistant fabrics.
Lantern Light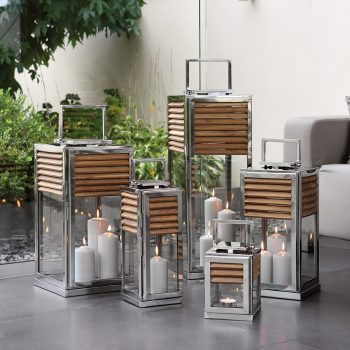 Flea market finds—like these majestic lanterns—add rustic beauty at little cost. Keep your eyes open at thrift stores, flea markets, and garage sales for statement pieces that can flank a front porch.
Add a Wreath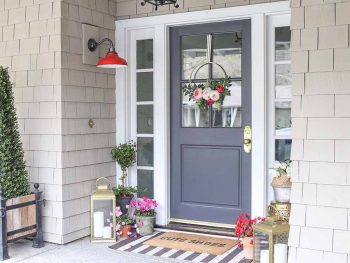 Wreaths aren't just for the holidays. Dress up your front door year-round with wreaths in a variety of fun textures and designs. Snag decor at a discount by planning ahead and buying items well in advance. Fall wreaths, for example, go on sale in November and December, so buy at a reduced price, then store until September rolls around.
Keep It Bright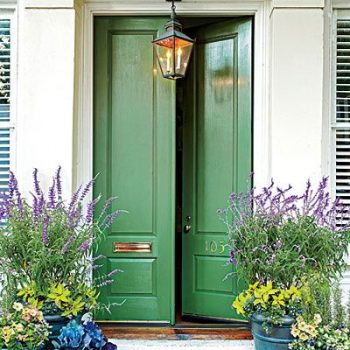 Make a statement with a colorful front door. A fresh coat of paint can work wonders on any surface, and a bright hue ensures that your home will stand out in a sea of neutral colors. Simple materials you likely already have on hand—paint, primer, and brushes—keep costs low.
Light It Up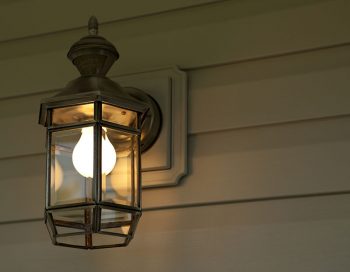 Warm lights and lanterns give off a homey vibe without much effort. You likely already have some sort of porch lighting, but consider adding a spotlight on a favorite tree or lanterns along a walkway.
Simple Symmetry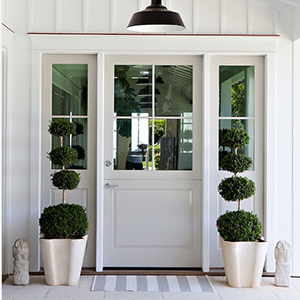 Symmetry is pleasing to the eye, but it can be difficult to obtain in home design—especially if your home wasn't built with balance in mind. Capture the effect without a remodel by creating a symmetrical front porch or walkway. Matching potted plants flanking a set of stairs or identical rocking chairs on each side of your front door will do the trick.
Build Character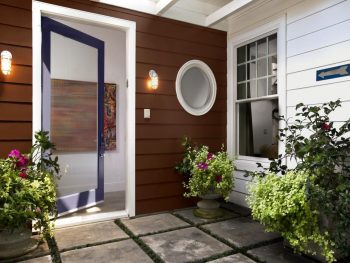 High-end curb appeal lets your home stand out—in a good way. The key is to play to your home's strengths and architecture. If you're on a budget, pick one feature to home in on—like shrubbery, lighting, or the front door—and make it the focal point of your exterior.
Courtesy of: Better Homes & Gardens