April is National Humor Month, but here in LA we can have a good laugh all year round. With famed comedy clubs like The Laugh Factory or the Comedy Store, there is no shortage of humor. So have a laugh today or any day of the week with our round-up below of LA's best Comedy Clubs!
The Comedy Store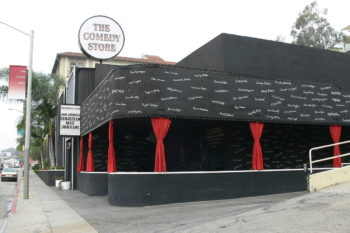 Location: 8433 W. Sunset Blvd., W. Hollywood, CA, USA
The Store was started by comedian Sammy Shore and his wife Mitzi, parents of Pauly Shore. At the original location on the Sunset Strip, the Belly and Main rooms feature lesser-known talents, while the Original Room hosts frequent visits from nationally recognized comedians. Many famous faces have graced the stage at The Store – Dave Chappelle, Chelsea Peretti, Gallagher, Judy Tenuta, Andrew Dice Clay, Leslie Jones, Andy Kaufman, and Chris Rock, just to name a few. As if your night couldn't get any happier, they even offer discounted parking, which is virtually unheard of on the Strip.
Click here for more information.
The Groundlings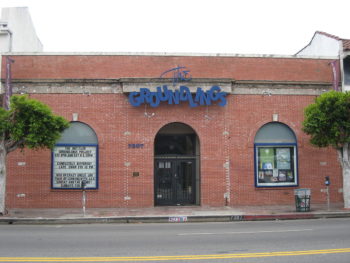 Location: 7307 Melrose Ave., Fairfax, CA, USA 
The Groundlings is an improv school and theater that boasts a trove of famous alums like Melissa McCarthy, Will Forte, Kristen Wiig, John Goodman, and Jim Rash – the list goes on. They offer totally improvised shows as well as sketches that have been practiced and perfected. Audience participation is integral to improv, so get ready to interact! But if that's not your thing, hit up a Sunday show, where you simply kick back, relax, and laugh your face off.
Click here for more information.
The Hollywood Improv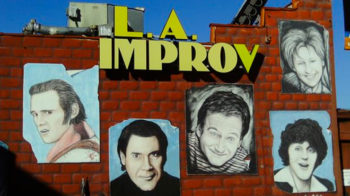 Location:  8162 Melrose Ave., Beverly Grove, CA, USA 
One of the many great things about The Improv is that big names drop in all the time. Any night of the week, patrons are pretty much guaranteed a stellar line up, with the possibility of someone like Louis C. K. or Dana Carvey stopping by for a set. Check it out during the week, and make sure to show up early to hang out by the bar for Happy Hour. Nothing is better than half-priced drinks and a night of laughs.
Click here for more information.
The Laugh Factory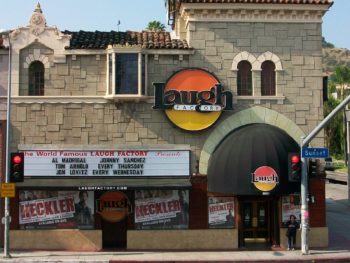 Location: 8001 W. Sunset Blvd., W. Hollywood, CA, USA
Los Angeles comedy and The Laugh Factory are synonymous with each other. An appearance by a vet comedian can be guaranteed on the bill almost any night of the week. Rest assured, the rotation of regular local comedians is sure to leave you breathless in your seats. Speaking of seats, they're all pretty close to the stage, making it easy for comics to include the audience in their acts.
Click here for more information.
The Second City Hollywood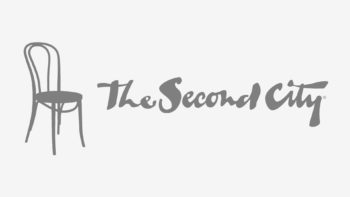 Location: 6560 Hollywood Blvd, Hollywood, CA, USA 
Alan Alda, Dan Aykroyd, Stephen Colbert, Tina Fey and Keegan-Michael Key have all graced the stage at the Second City Hollywood, the L.A. spin-off of the original Chicago comedy team. Known best for their classes, SC Hollywood also offers structured and improv comedy shows. What makes them unique is their focus on creating a theater experience, whether it be improv, sketch, or even musicals.
Click here for more information.
The Upright Citizens Brigade-Hollywood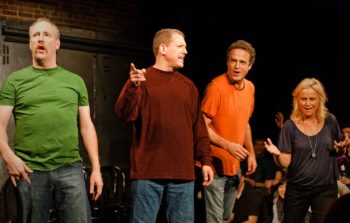 Location: 5919 Franklin Ave., Hollywood, CA, USA
UCB holds up as one of the best places to see improv and sketch in Los Angeles. Like many other clubs on this list, this place has spawned talents that have gone on to join shows like SNL, The Daily Show, and Parks & Rec. UCB puts no limit on who can enjoy a show there as all ages are welcome. Every member of the family can enjoy a show for less than $10 per person.