From tubing on snow in Elysian Park to Ice Skating in Perishing Square to a Wine Walk in Burbank, we have got you covered as far as cold-weather welcoming events go in the city! Take a peek at these events, grab a friend, get outside, and celebrate the coming holiday season!
Friday November 15th, 2019
Snow Day LA Tubing in Los Angeles
 Snow in L.A.? Yes, thanks to Snow Day L.A., a tubing park located in Elysian Park. The wintry pop-up packs acres of festive features, with synthetic snow and snow tubing, and trees decorated with icicles, snowcaps and lights. Just remember: This is still Los Angeles, so expect something that sort of resembles a snowy winter and not quite a full-blown Alpine experience. (Sourced from Timeout.com, Photograph Courtesy: Snow Day LA)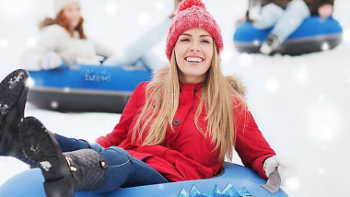 Time: 6PM – 10PM
Location: Elysian Park, 835 Academy Road, Los Angeles, CA
Tickets: HERE
29 Rooms – Expand Your Reality Tour
The Expand Your Reality Tour is the latest 29Rooms experience from Refinery29 – a space where you're encouraged to step into the art, wear the art, touch the art, and connect with others (and yourself) in the process. Created in collaboration with innovative talent, visionary artists, and your favorite brands, 29Rooms pairs the joy and play of exploration with the pulse of current events and culture.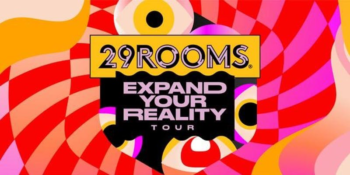 Time: 1030AM, 130PM, 530PM, 830PM
Location: 4315 Beverly Blvd, Los Angeles, CA 90004
Tickets: HERE
2019 Bai Holiday Ice Rink in Perishing Square
The Bai Holiday Ice Rink Pershing Square offers the quintessential winter activity in the heart of beautiful downtown Los Angeles. Surrounded by art, lively activity, and the impressive city skyline, our outdoor ice rink lets you enjoy entertainment and ice skating under the sun and stars.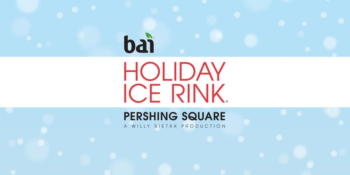 Time: 1130AM to 930PM
Location: Perishing Square – 532 S Olive Street
Tickets: HERE
Saturday November 16th 2019
Burbank Winter Wine Walk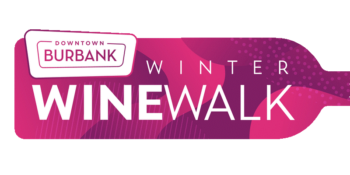 The Social Event Of The Year is coming back to Downtown Burbank. At 4pm The Wine Walk will get started! You MUST be 21+ to join the wine walk. Your ticket will get you samples from Wineries and Breweries in your favorite Downtown businesses. Each guest will receive a tasting cup and a map of the participating tasting sites in Downtown Burbank. Each tasting site will have a designated area set up for Wine Walk guests to sample the amazing wines or beers! Wine tasting will end at 7:00 pm. As you stroll through Downtown, you will be surrounded by a winter holiday ambiance of live entertainment, beautiful holiday lighting and snowfall from 6:45 pm-8 pm at the Main Stage!
Time: 4PM – 7PM
Location: Downtown Burbank (check-in address given when purchasing ticket)
Tickets: HERE
Explore the Culinary Jewels of Downtown Los Angeles on a Walking Tour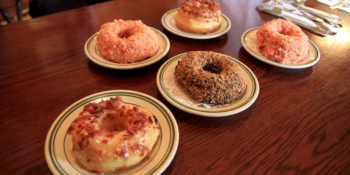 Savor the sights, sounds and flavors of Los Angeles on this fun food tour. Your knowledgeable tour guide will lead you on a leisurely three-hour walking adventure through this extraordinary downtown area, sharing stories of the city's early settlers, Hollywood's heyday, architectural background and the transformation of L.A.'s culture and food scene. Along the way you'll get to enjoy tastes from unique eateries, including the best bakeries, authentic ethnic restaurants and renowned establishments currently creating a buzz in the foodie universe — six stops in all. By the end of the tour, you'll be able to impress your friends with your vast knowledge of the city and its hidden culinary gems.
Time: 11AM
Location: Sidewalk Food Tours of Los Angeles – 5454 South Olive Street, Los Angeles, CA 90013
Tickets: HERE
Los Angeles Opera – The Magic Flute Opening Night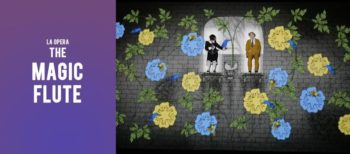 One of Mozart's most enchanting operas, this supernatural tale, accompanied by his fine score has enjoyed much success since its premiere in Vienna in 1791. A popular draw since the 2013/14 season, this production, directed by Barrie Kosky in collaboration with British theatre company '1927', is back for 2019 to inspire and delight audiences of all ages with its heady mix of hand-drawn animation and live performance. Get tickets now to immerse yourself in the art that is the opera.
Time: 730PM
Location: Dorothy Chandler Pavilion – 135 N Grand Ave, Los Angeles, CA 90012 
Tickets: HERE
Sunday November 17th, 2019
Water Lantern Festival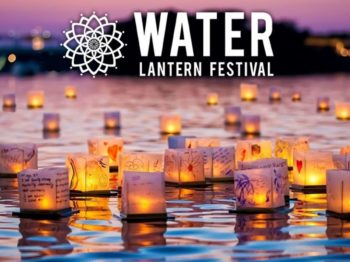 Los Angeles Water Lantern Festival is coming up on November 17, 2019! Voted #1 Best Cultural Festival by USA TODAY! Water Lantern Festival is a floating lantern event that is all about connections. Magical nights in cities across the U.S. include food, games, activities, vendors, music and the beauty of thousands of lanterns adorned with letters of love, hope and dreams reflected upon the water. As the sun begins to set on the evening sky, Water Lantern Festival begins to shine with the launch of the lanterns onto the water as we Light The Water together. Watch your unique lantern drift out into the water as it joins other lanterns carrying hope, love, happiness, healing, peace, and connection. It's a night that you'll never forget. Tickets are selling fast.
Time: 4PM – 9PM
Location: Whittier Narrows – 750 S Santa Anita Ave, South El Monte, CA 91733
Tickets: HERE
Autumn Festival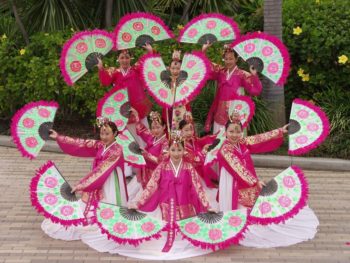 Delve into the arts, cuisines, cultures, and marine environments of Asia during the Aquarium of the Pacific's eighteenth annual Autumn Festival. Autumn Festival highlights the traditions and cultures of Japan, China, Korea, and the Philippines through a weekend of learning opportunities and family entertainment celebrating the rich diversity of Asian and Asian-American cultures.
Time: 9AM – 5PM
Location: Aquarium of The Pacific – 100 Aquarium Way, Long Beach, CA 90802
Tickets: HERE
"ASSSSCAT" Comedy Improv Performance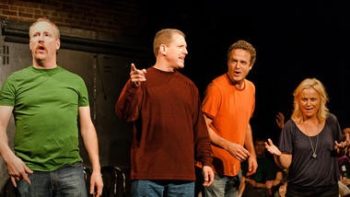 Every Saturday and Sunday, the UCB franchise's longest-running, most beloved showcase "ASSSCAT" starts when a base cast of the theater's current top-brass—including founding UCB members Matt Walsh, Matt Besser and Ian Roberts—takes the stage. Then they introduce the surprise celebrity alumnae and friends who will be joining them (think Horatio Sanz, Ben Schwartz, Adam Pally). And finally, another special guest takes the stage, a non-improviser (think Flea, Cat Power, Rebel Wilson, Lena Dunham) who opens the show with a personal story, that's deftly mined for laughs by the players. But you have to go to find out who's there—that's part of the fun. Looking for a cheap night out? Sunday shows are free, but seating is first-come, first-served, so be sure to arrive early. (Sourced from Timeout.com, Photograph Courtesy UCB)
Time: 7:00PM
Location: UCB Theater Sunset – 5419 W Sunset Blvd, Los Angeles 90027
Tickets: FREE! First come first served.