One of the thrills of summer aside from the perfect weather is the season of outdoor movie events. Or just being outside in general without various layers of clothing. Here in L.A. we take our outdoor movie theater festivities pretty seriously. In the city of stars, who can blame us? With that said, pack your picnic basket and enjoy your favorite feature under the stars. We're listing this summer's best outdoor theaters and a line-up worthy of the red-carpet roll out!
Rooftop Cinema Club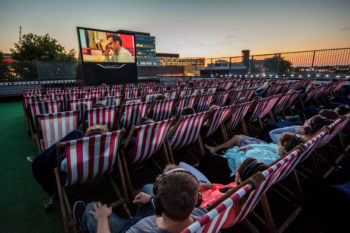 Location: 888 S. Olive St., Los Angeles 90014
With two locations, Rooftop Cinema Club offers a premier outdoor cinema experience with panoramic views, spectacular sunsets and state-of-the-art wireless headphones. Upcoming screenings will take place on the rooftop terrace at LEVEL in Downtown L.A. and The Montalban.
Eat See Hear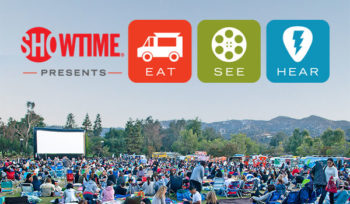 Location: 4700 Western Heritage Way, Los Angeles 90027
Taking place on Saturday nights at rotating venues from Downtown L.A. to Santa Monica, Eat|See|Hear boasts the largest outdoor screen on the West Coast and state-of-the-art audio. Every screening features a curated line-up of food trucks and an opening performance by an up-and-coming band.
Hollywood Forever Cinespia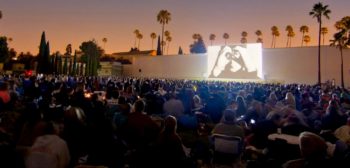 Location: Hollywood Forever Cemetery, 6000 Santa Monica Boulevard, Los Angeles 90038
Launched in 2002, Cinespia cemetery screenings hosts on-site classic films across L.A. Cinespia shows films from the 1930s through the 1990s, mostly in open-air settings at historic locations. Its most popular series runs weekly between May and August on Saturday (and occasionally Sunday) nights at the Hollywood Forever Cemetery. The al fresco Cemetery Screenings take place on the Fairbanks Lawn, named for the adjacent crypt housing both Douglas Fairbanks, Sr. and Jr.. Guests picnic under the stars and watch films digitally projected against the wall of the Cathedral Mausoleum, which houses the crypt of Rudolph Valentino among many others.
Streetfood Cinema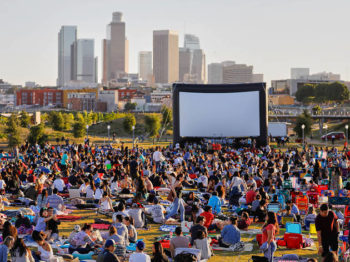 Location: Various Locations throughout L.A.
With more than 60 events at 15 locations from Pasadena to Pacific Palisades, Street Food Cinema (SFC) is known as the largest outdoor movie series in Los Angeles. Featuring a wide range of films, gourmet food trucks and live music.
Street Style Cinema by Who What Wear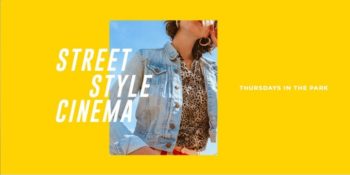 Location: The Grove
The fashion forward team Who What Wear is bringing back their annual free outdoor movie screenings at The Grove. Every Thursday in June, they invite you to join them outside on the lawn to watch some of their favorite modern musicals, sip cocktails, enjoy light bites, listen to music by DJ Lindsay Luv, and snag cool giveaways.
Poolside Cinema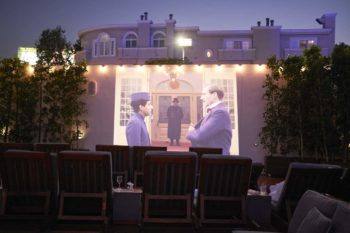 Location: Mr. C Hotel, Beverly Hills
Poolside Cinema is back by popular demand! Enjoy an evening cozying up to a film with dinner, crafted cocktails, freshly popped popcorn and sweets. Reserve your comfortable lounger seats by purchasing your prix-fixe menu in-advance, featuring Cipriani classics and crisp Peroni Nastro Azzurro.
Outdoor Movies at the Skirball

Location: 2701 N. Sepulveda Blvd., Los Angeles 90049
Watch fashion-forward films under the stars at the Skirball Cultural Center, presented in celebration of the Skirball's summer exhibitions. Before the screening, explore the galleries and enjoy cocktails, wine, beer, and light fare available for purchase. General admission is $12 and includes museum entry.
Electric Dusk Drive-In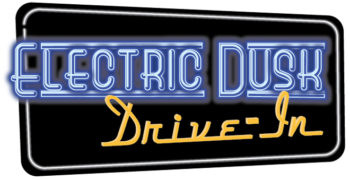 Location: Van de Kamp Bakery Building,  Los Angeles
For a classic drive-in movie experience, Electric Dusk Drive-In features top films of the '80s, '90s and 2000s with a retro drive-in movie setting at the Van De Kamp Innovation Center of Los Angeles City College. The Outdoor Astroturf section offers the closest seats to the screen, where you'll sit under the stars, mingle with your fellow moviegoers, and listen to the audio through outdoor speakers. The Snack Shack offers BBQ items such as hot dogs, hamburgers, veggie burgers, grilled chicken sandwiches, and a wide variety of candy, popcorn, chips, beverages, and locally made cupcakes.
Rooftop Movies at the Montalban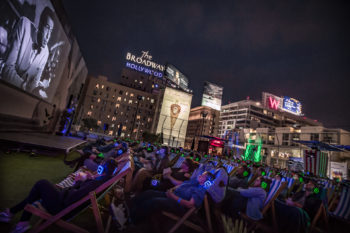 Location: The Montalban, 1615 Vine St, Hollywood
The Montalbán's rooftop oasis – outfitted with a bar, concession stand and full kitchen – provides an open-air movie theater complete with a large projection screen, state-of-the-art projector, noise cancelling headphones, fresh-popped popcorn and even blankets for a chilly night.
This year – 2019 – the historic venue celebrates 10 years of rooftop entertainment!
Silver Lake Picture Show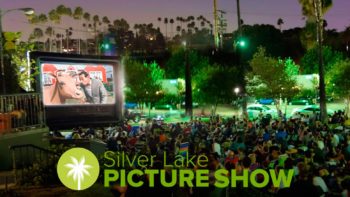 Location: Sunset Triangle Plaza
Silver Lake Picture Show features free outdoor movies at Sunset Triangle Plaza. Each screening is preceded by a free musical performance and a short film from local artists. Seating is first-come, first served and guests are encouraged to bring fold-out chairs and other seating arrangements. Attendees are encouraged to picnic or go to one of the local establishments. No food or beverage will be sold on the premises.
Summer Movie Nights – Northeast San Fernando Valley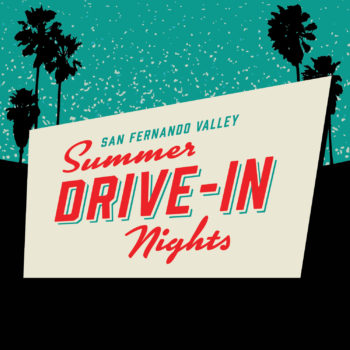 Location: San Fernando Recreation Park
Summer Movie Nights are back in the Northeast San Fernando Valley! Bring your family, friends and pack a picnic for a movie night under the stars. The screenings take place at various locations, including themed screenings like Aquaman and Shark Tale at Hansen Dam Aquatic Center. All movie screenings begin at 7:30 p.m. and popcorn will be provided.
Melrose Rooftop Theatre – E.P. & L.P.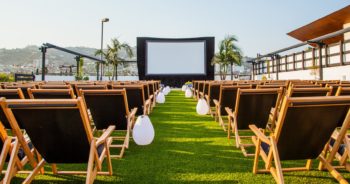 Location: 603 N La Cienega Blvd., West Hollywood 90069
Located on the rooftop adjacent to the patio at E.P. & L.P., the Melrose Rooftop Theatre (MRT) offers an unforgettable outdoor cinema experience with the Hollywood Hills as the stunning backdrop, specialty cocktails, custom concession stand, and VIP seating for up to 100 guests.