Make the best of your memorial day weekend with our roundup of the best events in town and online. With a trip down memory lane with Motown and Symphonic sounds from the cities best, there is something for everyone to enjoy. From LA to the Valley, this is your weekend events guide! 
Los Angeles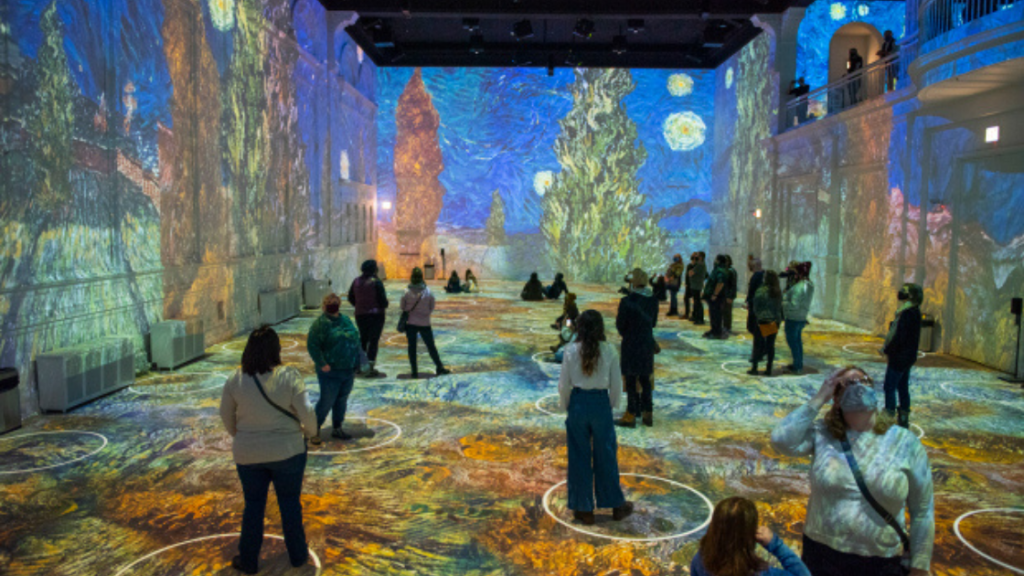 When: May 27, 2021 – Jan 2, 2022
Where: Secret Venue
What: Immerse yourself in the work of one of history's most famed artists. The Immersive Van Gogh exhibit, aside from being safe to Gogh, is also 100% worth the ticket price. While availability is limited for the immersive experience, you may be able to snag your spot if you happen to be an AMEX cardholder. Don't miss out on what news outlets are calling "The future of experiential art."
When: Until Feb 28, 2022
Where: The Grammy Museum, South Park
What: Explore the culture-defining history of the famed record label that dives into the history of all things Motown. The decade-spanning exhibit includes stage outfits from the Supremes, the Jackon 5, and Boyz II Men. Enjoy newly added additions like Stevie Wonder's harmonica; and a station where you can learn the Temptations' signature dance moves!
When: May 26 2021-Feb 27 2022
Where: California African American Museum, USC/Exposition Park
What: The CAAM's latest collection examines how stereotype-challenging organizations support young Black women. Explore an array of photographs and ephemera at the California African American Museum from the 1890s to the 1960s. 
Westside and Beach Communities

When: May 28, 2021
Where: 2525 Michigan Ave, Space A2, Santa Monica, California CA 90404
What: bG Gallery offers a fascinating look at the work of  Brazilian artist Melissa Meier. The internationally multi-hyphenate artist has been recognized for her evocative 3-dimensional installations, found-object sculptures, collages, and photography. Admission is free.
When: May 30, 2021
Where: Online
What: Join the Santa Monica Symphony in a pre-recorded digital concert live stream on Sunday, May 30 at 2 PM. A Zoom Q&A will follow the concert with the performing artists, moderated by classical KUSC's Rich Capparela. Registration for the event will close on May 30 at 10:00 am.
When: May 30, 2021 | 11:00am-2:00pm
Where: Corral Canyon Loop Trail | Malibu, CA 90265
What: Find your zen during this movement meditation journey in the Santa Monica-Malibu Mountains. Rhythm + Flow brings together the power of nature, yoga, and movement meditation in community. Registration for the event will close on Friday, May 28th.
The Valley

When: Every Sunday from 8:00am-1:00pm
Where: Studio City
What: Is there anything more perfect than spending your Sunday at the farmers market. Plan your visit to Studio City's weekly and family-friendly outdoor marketplace. With so many fresh and local produce and craft items, what's not to love?!
When: May-September, 2021
Where: CRPD's Conejo Community Center, Thousand Oaks
What: This summer concert series presented by the Conejo Recreation & Park District makes for a fun and family-friendly way to spend your weekend. The concert series will kick off with a Memorial Day weekend concert, with the next show slated for July 4. Due to the city ordinance on covid-safety for events, capacity will be limited, and advance ticket purchase is required.
When: May 28, 2021
Where: Los Robles Greens, Thousand Oaks
What: The 'Scenes at the Greens' concert series is not one to be missed. Taking place outside, you can enjoy live soothing music from world-class artists, all while enjoying the beautiful Thousand Oaks weather. The May 28 show features familiar tangos by Piazzolla, Porgy and Bess by Gershwin, and Russian dance by Tchaikovsky. For more information and to purchase tickets visit Conejo.com.
When: May 28, 2021
Where: LIVE on Facebook & YouTube
What: Don't miss out on this fantastic virtual concert from the San Fernando Valley Master Chorale. Featuring home-grown locally-sourced melodies, the virtual show will represent musical styles and backgrounds throughout our country's history. Listen to iconic sounds, from gospel, folk, and bluegrass to contemporary works.
When: May 29-May 30, 2021
Where: Libbey Park, Ojai
What: After a postponement last year, one Ojai's favorite summer events, the Ojai art show returns for the 44th year. Walkthrough downtown Ojai's Libbey Park and enjoy fine art in a stunning setting. Admission is free—Call 805-646-0117 for further information.