While half of LA will be making the trek to Coachella Weekend 1, the rest of us are looking forward to…less traffic. But also our own weekend fun outside of Indio. While we don't have Ariana to headline our city events, this round-up is Angeleno approved. So read on for the top things to do this April 12-14!
Friday, April 12
Game of Thrones Party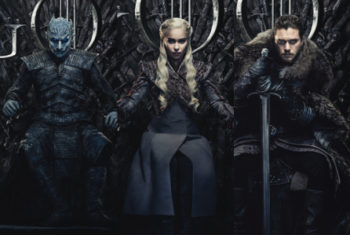 Location: Alcove, 1929 Hillhurst Avenue., Los Angeles
Brace yourselves GOT fans, an epic themed party is coming! Hosted by Alcove and Big Bar is a fete fit for the Dragon Queen. The venue will be transforming into Westeros for the evening. Enjoy a night filled with immersive experiences, entertainment, cocktails and food.
For an extra special GOT treat check out Wanderlust Creamery and their Game of Cones Ice Cream line-up. Click here to learn more.
Dark Arts at Hogwarts Castle Premiere Night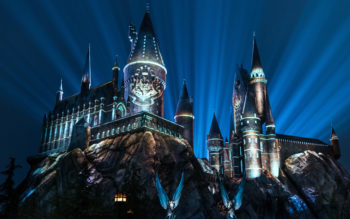 Location: Universal Studios
Ready your wands for Dark Arts at Hogwarts Castle Premiere Night. Universal Studios will be putting on quite the spectacle this weekend to celebrate the brand-new Dark Arts light show. The celebration will be two days of festivities that include photo-ops, a catered dinner and wizardly entertainment.
The Toyota Grand Prix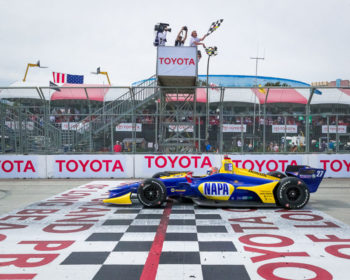 Location: Long Beach
Speed over to Long Beach for the Toyota Grand Prix this weekend. The annual event will feature live street racing, music, a lifestyle expo, contest, food and more! The event is sponsored by Acura and takes place over 4 days.
Saturday, April 13
Los Angeles Dance Festival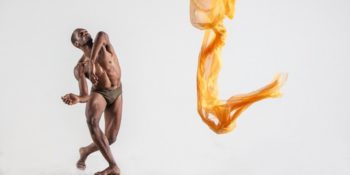 Location: 5151 State University Drive., Los Angeles
Don't miss out on an exciting showcase of talent! The LA Dance Festival brings attention to the best contemporary dance in the city. In partnership with the Luckman Fine Arts Complex and Cal State University-LA, the event features a wide range of concert dance.
Rancho Santa Ana Botanic Garden Wildflower Week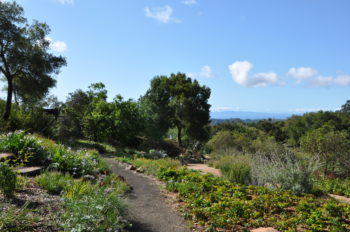 Location: Rancho Santa Ana Botanic Garden
Wildflower Week kicks off this Saturday through April 21st. Enjoy a nine-day celebration of California's wildflowers at Rancho Santa Ana Botanic Gardens. Along with a display of california poppies and lupines will be an art exhibit, cocktail party and guided tours.
L.A. Times Festival of Books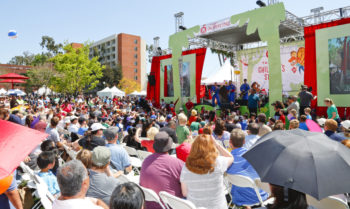 Location: USC, University Park Campus
Let your inner bookworm roam free at the L.A. Times Festival of Books. The annual event will feature over 500 authors, celebrities, chefs, musicians and artists. Among the literary stars and celebs scheduled to appear are Ali Abbas, Stephanie Abraham, Kwame Alexander and many more.
Sunday, April 14
Gelateria Uli 5th Anniversary Party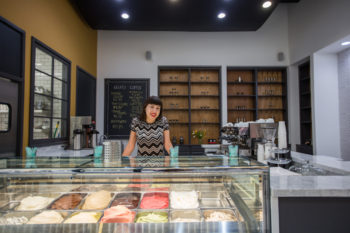 Location: Spring Arcade, DTLA
In celebration of their 5th Anniversary, the Gelateria Uli at DTLA Spring Arcade will host a bubbly party from 2-5 p.m. Stop by for drinks, music and tours of the gelato kitchen along with gelato and sorbet of course.
Dodgers Vs. Brewers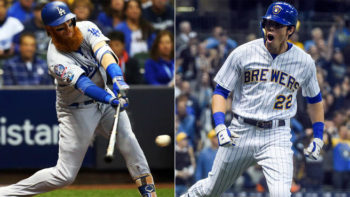 Location: Dodger Stadium
As Dodger season continues to ramp up towards our hopefully inevitable victory, the boys in blue take on the Milwaukee Brewers this Sunday. Enjoy a good ol' day at the old ball game and be sure to bring the little ones for the Dodgers 'Kids Run The Bases' day. Kids AGE 14 and under will get the chance to run the famed field after the game alongside a silent auction put on by the Dodgers Foundation.
Silent Sundays at the San Gabriel Mission Playhouse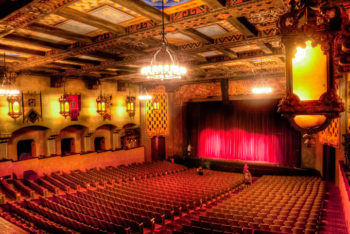 Location: San Gabriel Playhouse
The San Gabriel Mission Playhouse welcomes back the Silent Sundays series. This Sunday will feature Alfred Hitchcocks 1929 thriller Blackmail alongside a Wurlitzer organ accompaniment. This film is considered one of his earliest masterpieces. Quoted by TCM as a "beautifully crafted early exercise in nail biting suspense from Hitchcock's pre-Hollywood canon".