Congratulations: You picked the right time to live in Los Angeles. LA currently has what might just be the best food scene in the whole country, not to mention a killer cocktail scene, so it's understandable if most evenings out are dedicated to working your way down your list of new openings, hotspots, and old favorites to revisit.
But if you want to shake up your after-dark agenda a bit and are in search of something new and unexpected, LA's got a whole world of other interesting nightlife options to explore. From studio tours and storytelling sessions to magic and Mexican wrestling, here's a solid selection of alternative activities to consider for your next night out.
Hike by moonlight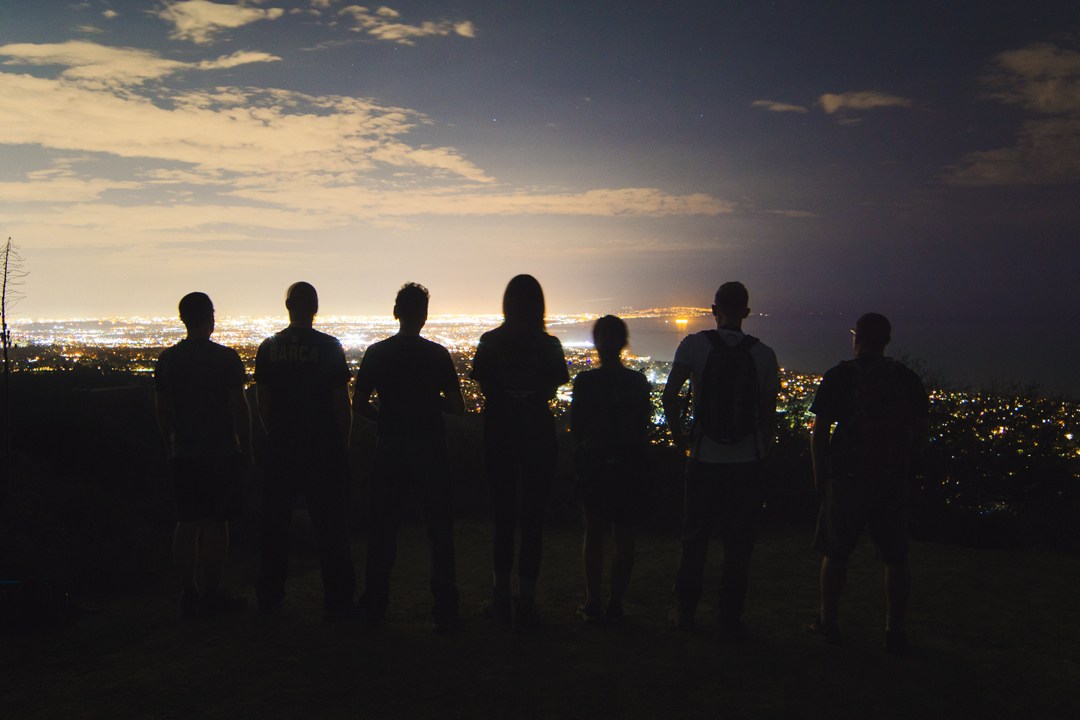 Hollywood
We Angelenos love our bright-and-early hikes — just try to find parking at 8am on a weekend at Runyon Canyon. Even if you're a serious morning person, though, it's worth giving a post-twilight trek a go; you can make the hike up Griffith Park's Mt. Hollywood since the park is open to the public until 10pm, or you can hook up with the Sierra Club, which leads two-hour hikes of various skill levels on Tuesday and Thursday evenings at 7pm (as well as a moderate-to-advanced-only hike on Wednesday evenings). Also, check out the group's 2 1/2-hour Monthly Moonlight hike set for the Friday closest to the full moon, when participants bring snacks for a potluck they take down at the top.
Have a tech-heavy carnival game night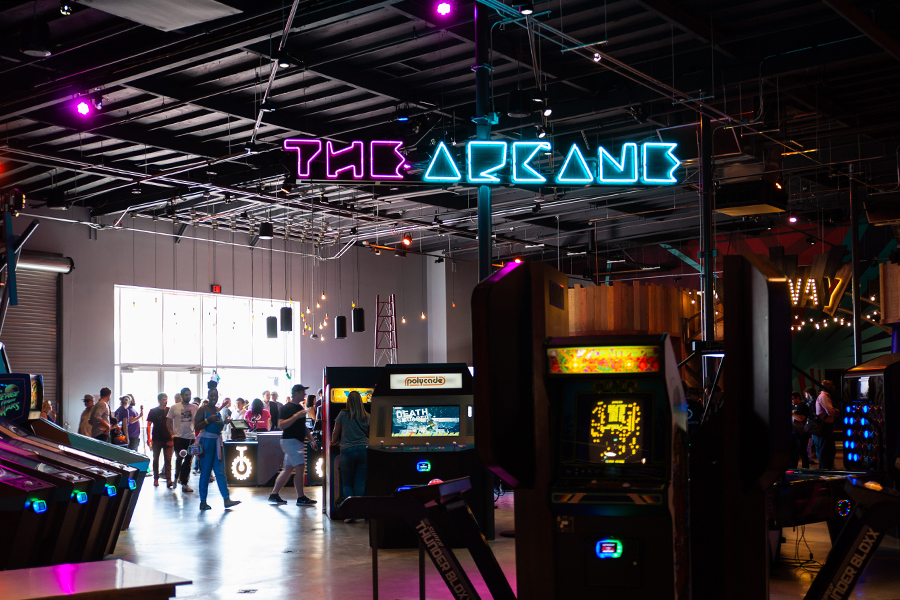 Downtown
After years in the works, Two Bit Circus — Downtown's 38,000-square-foot "micro amusement park" — is up and running, blending cutting-edge technology with old-school arcade and carnival games, to create a wild wonderland of interactive action. Play competition games like Skee-Ball and balloon pop (real ball, virtual balloons) helmed by carnival barkers at The Midway; hunt down a lost treasure or take on supernatural swamp creatures in the virtual reality story rooms; get in on a game show; or grab a drink crafted by a robot bartender. Basically, there's a ton to do here. Entrance is free, and you pay to play.
Go for a group run after dark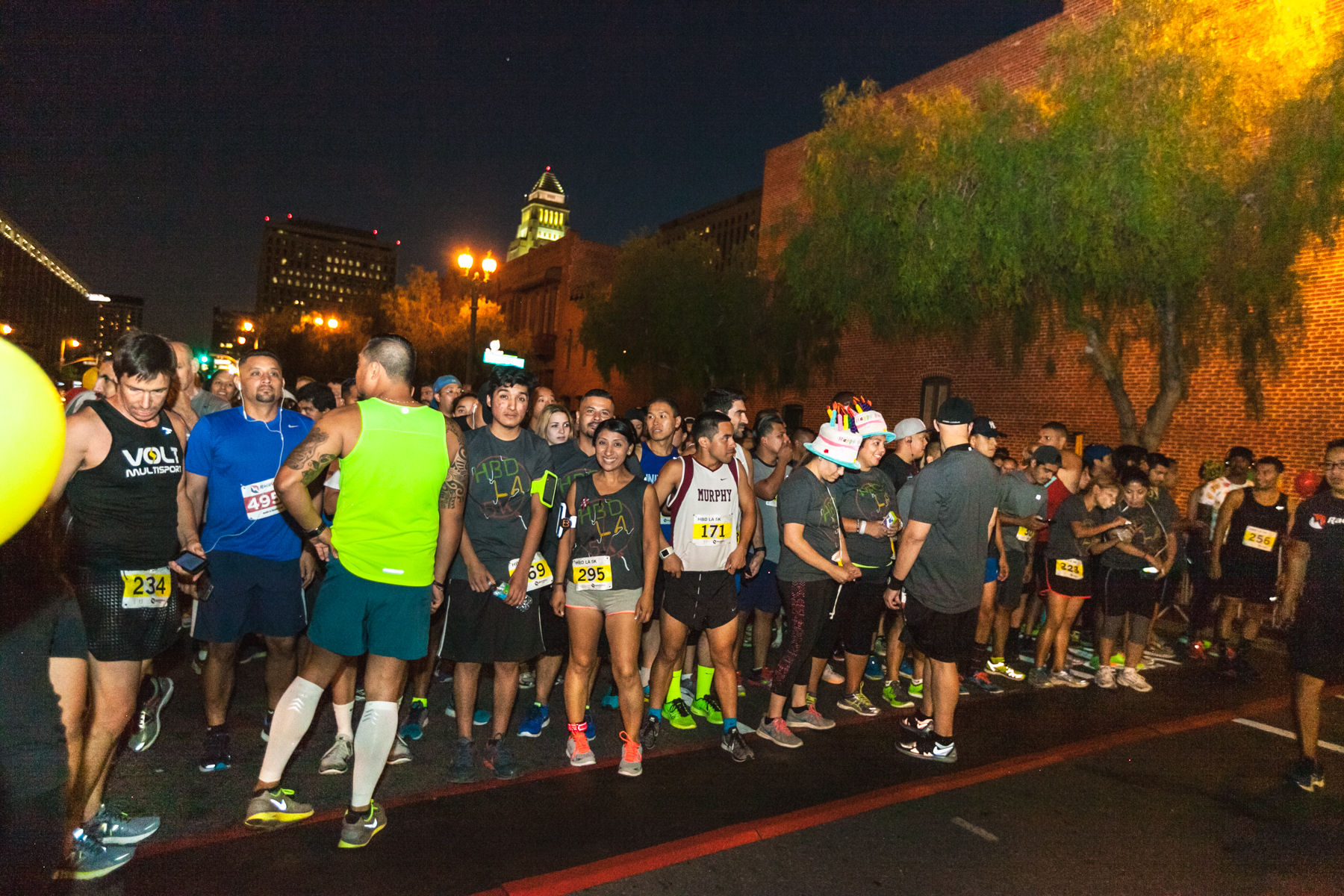 Various locations
Yes, hitting a happy hour is always a tempting after-work option, but your body will thank you if you strap on your sneakers and get a little exercise come evening instead. Blacklist LA organizes 3-to-4-mile Monday Night Art runs, where 200+ participants run from a meeting point to a public art piece and learn a bit about it before high-tailing it back. Good for stuck-late-at-the-office types, the weekly runs start at 10pm and take place Downtown six months out of the year, with runs through other neighborhoods happening every other month. For those who want to reward themselves after a workout, a club called Electric Flight Crew (which you'll need to join in order to participate) holds weekly runs and workouts in the South Bay, Santa Monica, and WeHo that are followed up by a convivial "No Shower Happy Hour."
Take in a creepy midnight movie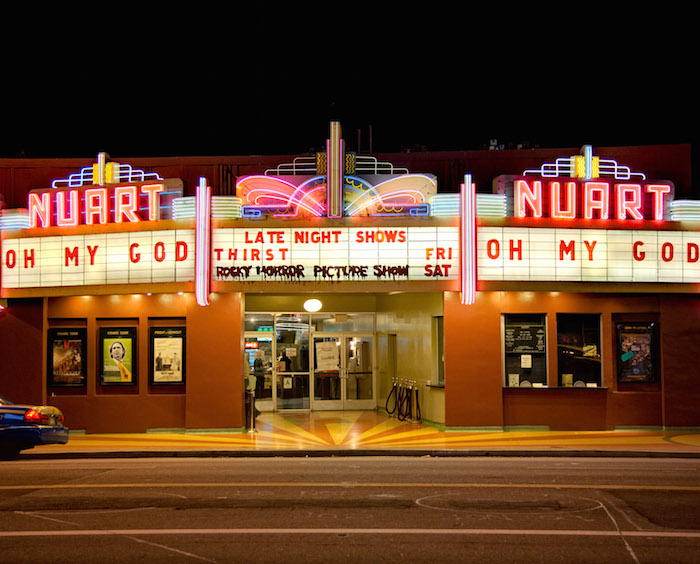 West LA
The historic Nuart Theater is already a solid venue for film buffs, screening classics as well as new indie films and documentaries, sometimes accompanied by Q&As with filmmakers and movie subjects (Joan Jett recently performed at a screening of her doc Bad Reputation). You can also settle in for a — usually — scary movie screening on Fridays at 11:59pm.
Settle in for story time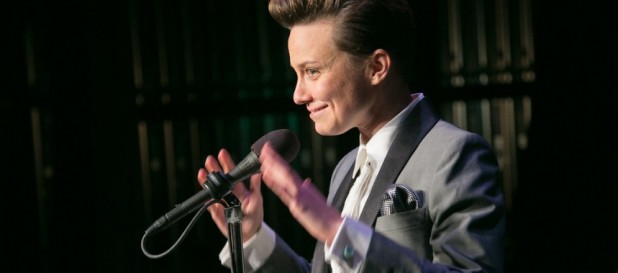 Various locations
If you're one of those people who can totally transcend cocktail party fodder with an actual entertaining story that warrants gasps and guffaws, you just might want to try spilling your guts to a real audience at one of the open mic StorySLAM sessions held weekly around the city, as part of long-running series The Moth. Not into public speaking? Simply buy a ticket and watch as a slew of storytellers get five minutes each, telling tales centered around a single theme ranging from fear to scandal to joy. Venues, dates, and pricing vary, but you can buy tickets online.
Find yourself stupefied inside a magic castle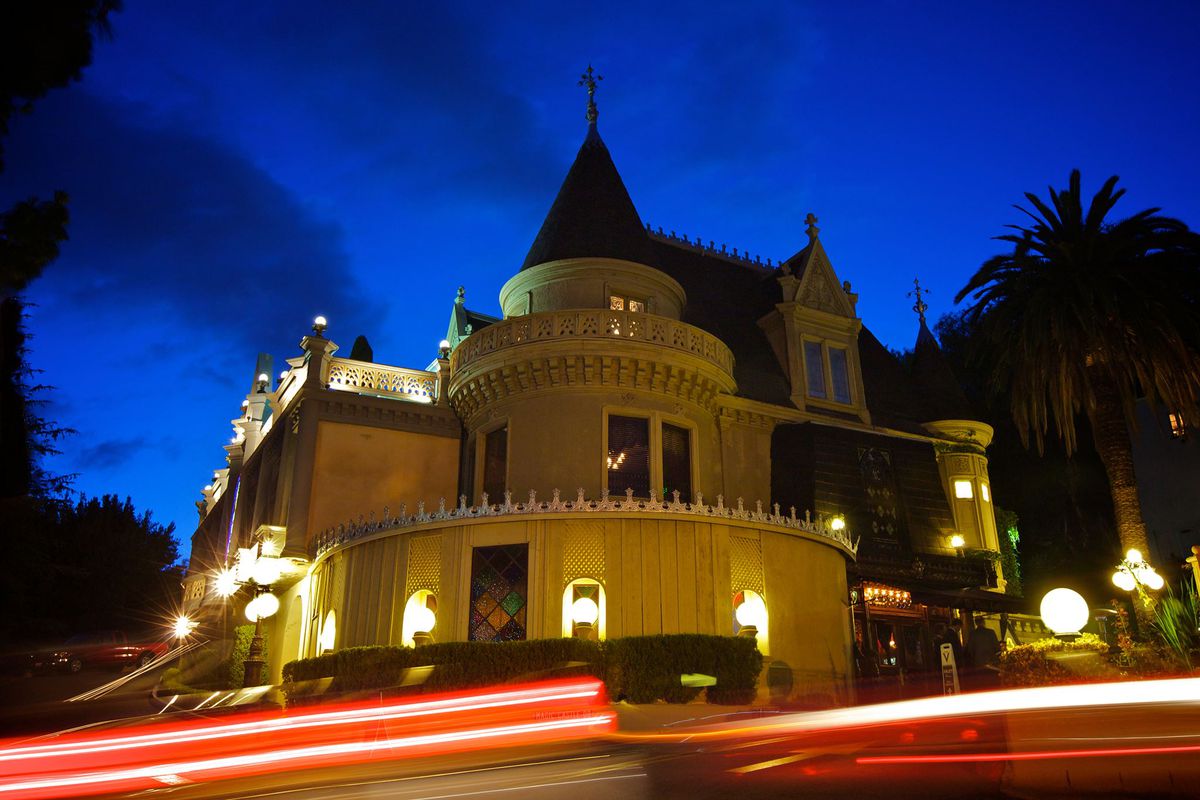 Hollywood
The legendary Magic Castle is, sleight-of-hands-down, one of the coolest venues in LA. You're inside an old Victorian mansion stuffed with antiques and artifacts, and there's entertainment lurking around every corner.  From a ghost taking requests on the piano to Houdini séances to roving magicians blowing your mind with card tricks.  Then, there are the wow-worthy scheduled shows that take place in various spaces around the castle all night long.  Before you insist you don't know a single real-life magician, though, start asking friends and friends of friends now. You'd be surprised how often someone like Blake in accounting's husband's childhood friend can totally get you in.
Expand your kitchen capabilities with a mellow cooking class

Woodland Hills, West LA, and Lincoln Heights
Yes, you've got your go-to pasta dish and those special burgers you grill every Fourth of July, but wouldn't it be great to have something a bit more impressive in your repertoire? Hipcooks' hands-on cooking classes focus heavily on multicultural cuisines so you can take on Thai, master Moroccan, and slay sushi depending on what you're into. The format is casual, the teachers are laid-back, and each session is paired with wine, beer, or cocktails and ends with you getting to eat what you made (we're imagining hangry chaos ensuing if that wasn't the case).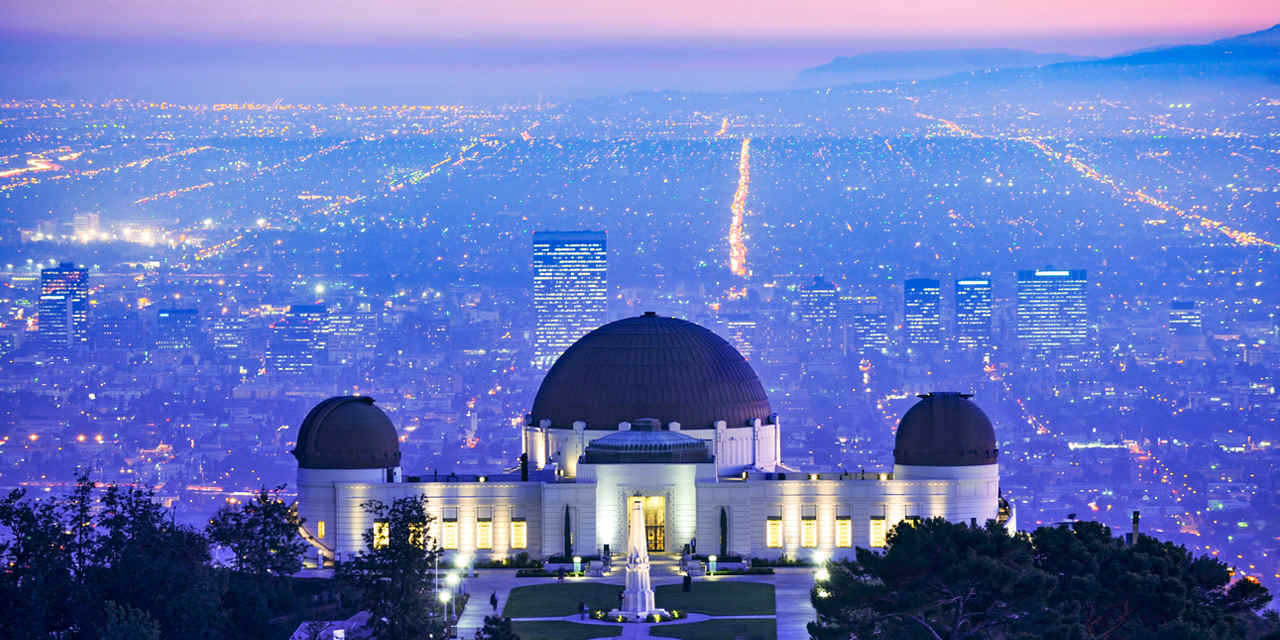 Hollywood
One Saturday a month the Griffith Observatory, which sits on the south side of Mount Hollywood, hosts a free public star party. While there you can try out a gaggle of telescopes and peer at the all the celestial stuff out in the universe. In case you're not an astronomer yourself, volunteers from smart-people clubs Los Angeles Astronomical Society, the Los Angeles Sidewalk Astronomers, and The Planetary Society will be on hand to answer questions.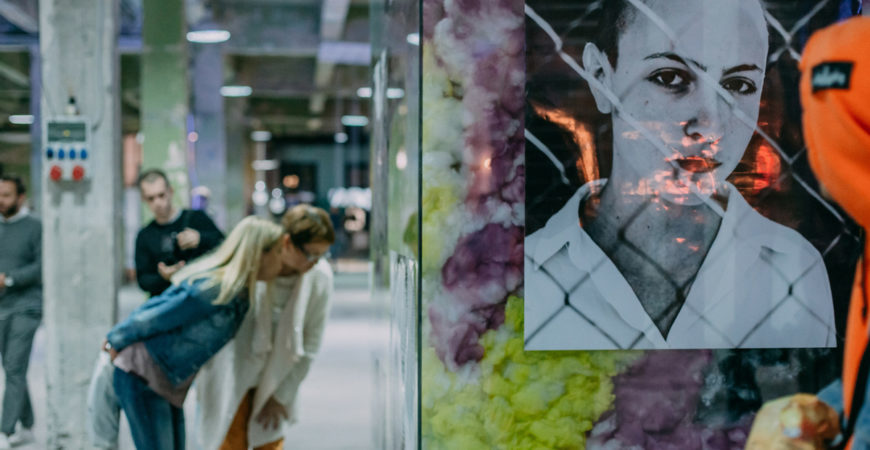 Downtown
While monthly events like this one are often summer-only or have morphed into food truck-line-fueled sidewalk gridlock (we're looking at you, Abbot Kinney), DTLA's Art Walk takes place on the second Thursday evening of the month all year long. The event often includes pop-up shops, activities, and live entertainment. Hit up the Art Walk Lounge — currently located at The Last Bookstore (worth a separate visit if you haven't been) for maps and info about what's going on that night.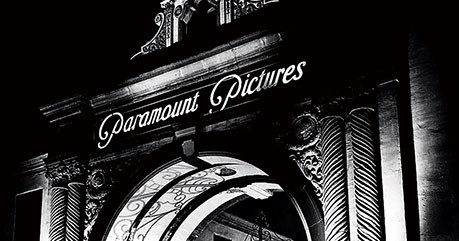 Hollywood
The After Dark Tour focuses on scandals and mysteries, while making a trip through the adjacent Hollywood Forever Cemetery, with Champagne, popcorn, and movie candy — our favorite combo. Those looking to buy tickets for tours taking place between now and November 3 (Thursday-Saturday evenings only) will get a somewhat spookier seasonal version. The less Halloweeny After Dark studio tour returns in December. Tours are $99 a person.
Courtesy of: Thrillist L.A.