Now that "Festivus"  draws near, it is no better time to explore the city's most joyous events this December. No matter your holiday of choice, there is something for all to enjoy. So throw on your tackiest sweater, take your spiced cider to go and venture out this holiday season!
With all the hustle and bustle of our weekday routine we bring you a curated list of the weekends top activities happening throughout the city of stars.
Limited engagements taking place this Dec. 7th-9th
Friday, Dec. 7th
Yuletide Cinemaland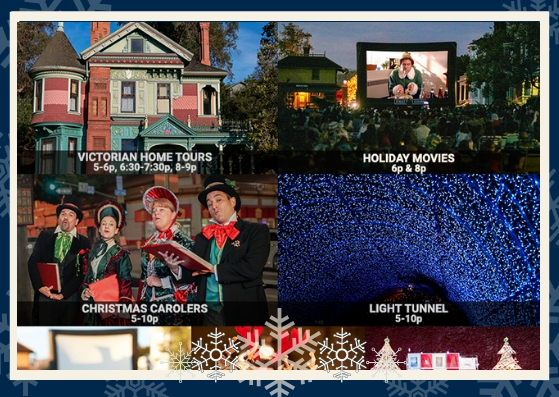 Location: Heritage Square Museum, Los Angeles
Street Food Cinema bring their signature brand of outdoor-screening magic to L.A.'s Heritage Square Museum with Yuletide Cinemaland. This festive celebration centers around a Charles Dickens-style town square.  Celebrate the nostalgia of classic holiday movies with Christmas carolers, food trucks, hot chocolate, mulled wine, craft beer and more. Explore picturesque Victorian-era homes dressed for the holidays, join piano sing-alongs and experience the Instagram-worthy Holiday Light Tunnel.  Click here for more info.
American Contemporary Ballet Presents: The Nutcracker Suite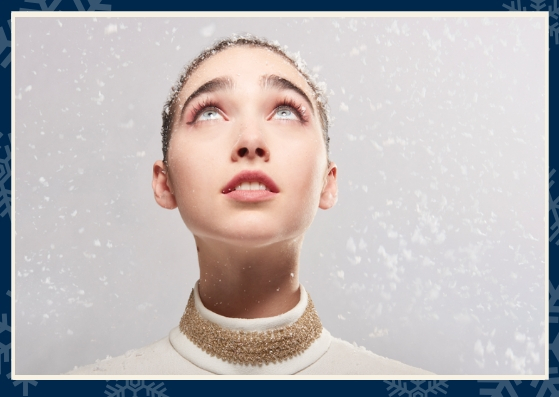 Location: California Plaza, DTLA
Experience the wonder of The Nutcracker in this first person perspective showcase performed by the American Contemporary Ballet.  Witness this timeless tale  as you become the main character. Once the entertainment concludes, The Fairy will guide you to a celebration with champagne, live music and more! Click here for more info. 
Holiday Concerts in the Playhouse District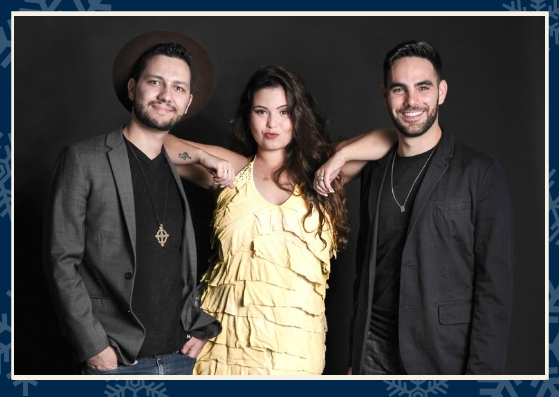 Location: Vroman's Courtyard-The Pasadena Playhouse, Pasadena
Enjoy the sounds of the season along with the Pasadena Playhouses' Holiday display this Friday. Little Brazil brings their signature Brazilian flavors with holiday classics to the Vroman's Courtyard. Complimentary coffee from The Next Chapter will also be served to all patrons. Experience a new kind of seasonal tradition! Click here for more info.
Saturday, Dec. 8th
Santa Monica Pub Crawl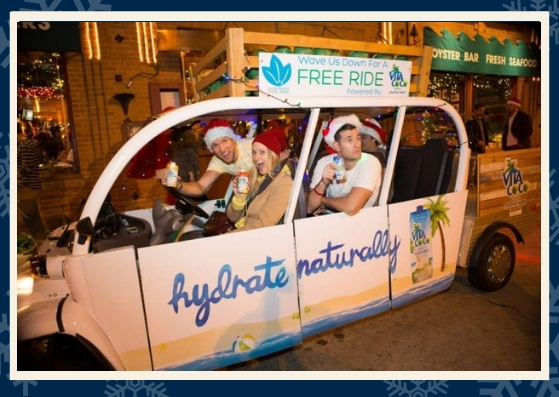 Location: Santa Monica
What better way to jumpstart the holidays than jingling all the way to SMPC's 10th annual holiday event. Ok, maybe no jingling but certainly a fair amount of festive fun. With over 6,000 patrons having crawled until their hearts content last year, this years event is sure to be just as memorable. The fee to take part is $15 and proceeds from the Pub Crawl will go towards the Westside Food Bank to aid those in need during the holiday season. Click here for more info.
Festival of Carols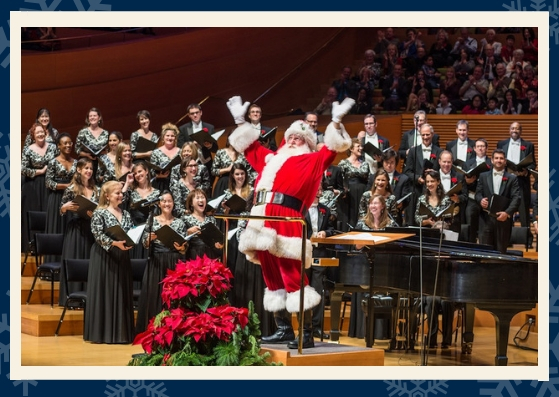 Location: Disney Hall, DTLA
Whether you love a classic holiday song or just the joy of the season, the Festival of Carols is sure to put you in the Christmas spirit. With over 100 classically trained carolers, this event is sure to warm the heart of even the most Grinch-iest of Grinches in your friend group. Click here for more info.
Snow Wonder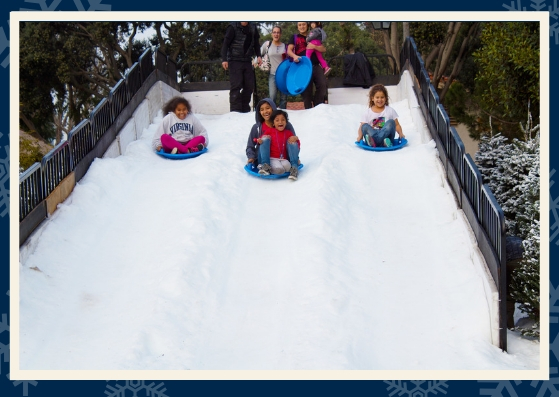 Location: Burton Chase Park
Ring in the holidays at Marina Del Rey's annual Holiday celebration-Snow Wonder. Enjoy art, crafts, music, food and even real snow as Burton Chase Park is transformed into a Winter Wonderland. The event will also feature a fireworks display followed by the Marina's Boat parade. Whether you chose to sled or sit in on the days fun, Snow Wonder is guaranteed to be a hit for the entire family. Click here for more info.
Sunday, Dec. 9th
Stevie Wonder's House Full of Toys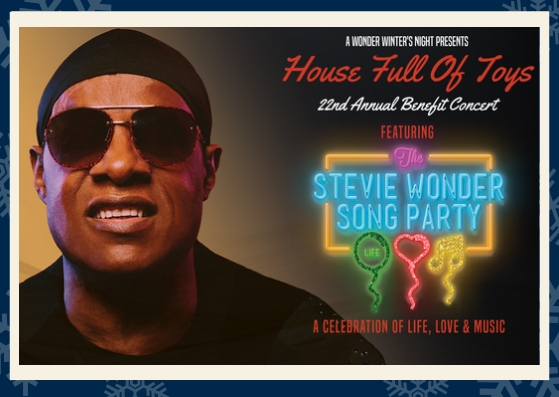 Location: Staples Center
Stevie Wonder's House Full of Toys returns for its 22nd year at the Staples Center in Downtown L.A. The event is hosted by the musician himself along with other special guest in order to raise funds to provide toys for thousands of children in orphanages, hospitals, and shelters. This year the show will also serve as a benefit concert for those affected by the recent California Wildfires. Concert-goers are encouraged to bring an unwrapped gift or toy. Click here for more  info.
Big Sunday's 9th Annual Holiday Party & Sing Along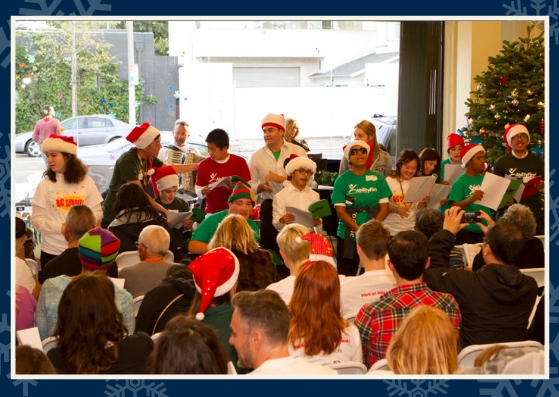 Location: 6111 Melrose Ave., Los Angeles 90038
Hosting their 9th annual Holiday party, Big Sunday is inviting all to join them and enjoy singing, food and fun with their guest of honor–the incredible kids from Ability First and other with disabilities large and small. In addition, volunteers are still needed to spread holiday cheer as they deck the halls and light a menorah along with loads of arts, crafts and festive treats. Click here for more info.
KROQ Almost Acoustic Christmas 2018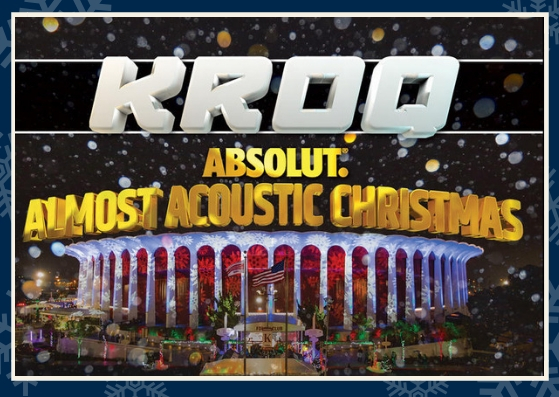 Location: The Forum, Inglewood
Enjoy another year of KROQ'S end-of-year showcase with some of the best musical acts from around the country. Proceeds from the concert will go to benefit Para Los Niños and the Al Wooten Jr. Heritage Center." Sundays lineup will include Florence + the Machine, Death Cab for Cutie, Billie Eilish, Chvrches and more! Click here for info.