While you can always opt for a "Dodger Dog" at the stadium, sometimes game day has you craving a bit more. No fear, your local expert is here! We've rounded up the top rated foodie spots near Dodger Stadium so you won't have to! Don't waste time searching for where to grab a bite. Use our guide to sort through the food clutter so you can cheer on our team to World Series victory (or like as close as we can get).
Chinatown
Chimney Coffee House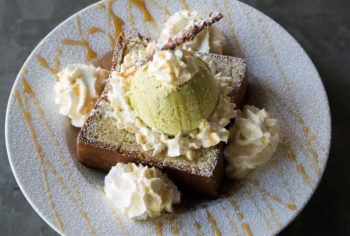 Location: 1100 N. Main St., Los Angeles
Fuel up before the game at Amnaj Bholsangngam's speciality coffeehouse. Enjoy breakfast combos like their Chimney Pancake Breakfast and Waffle Platter. The Belgian waffles are served alongside sage-black truffle pork sausage, herb roasted breakfast potatoes and a bacon-wrapped egg. Can it be game day all the time?
Burgerlords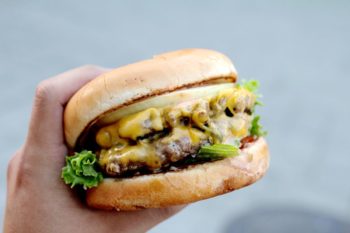 Location: 943 N. Broadway, Los Angeles
A game day meal isn't complete without something from the grill. Brothers Fred and Max Guerrero are serving up burgers steeped in tradition. Their father founded The Oinkster so naturally the siblings have found success with their grab and go window–Burgerlords. Bite into their double cheeseburger featuring thin, griddled patties crafted from chuck, brisket, and short rib. All orders come with a melted American cheese blanket, lettuce, tomato, onion, and thousand island dressing on a sponge bun.
Howlin' Rays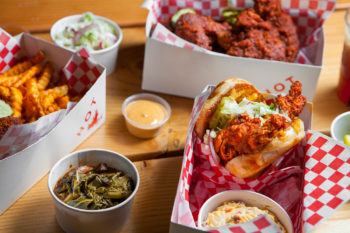 Location: 727 N. Broadway #128
Howlin' Rays started as a food truck run under the craftsmanship of chef Johnny Zone and his wife Amanda Chapman. The pair studied hot chicken straight from the source–Nashville–and it shows. Enjoy their speciality fried chicken alongside a buttered bun and cabbage slaw, pickles and spicy "comeback sauce". If you're catching a weekend game go for the chicken and waffles topped with Bulleitt bourbon syrup. Need we say more?
Echo Park
Ostrich Farm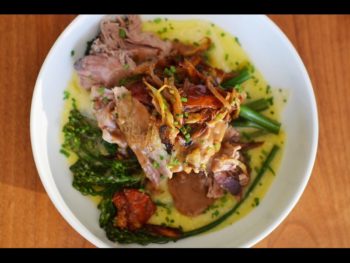 Location: 1525 W. Sunset Blvd, Los Angeles
Ostrich Farm dishes out as your gourmet option for an early dinner or weekend brunch before the game. The menu frequently changes but features starters like salt cod croquettes or chicken liver mousse. Afterwards you can move onto entrees like the wild mushroom risotto and grilled Pacific salmon. If you arrive on the earlier side of the day your brunch options range between smashed egg with feta or smoked salmon tartine.
Brite Spot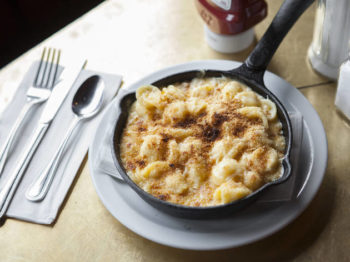 Location: 1918 W. Sunset Blvd., Los Angeles
Brite Spot has been an Echo Park favorite since 1949 with a makeover courtesy of former owner Dana Hollister in 2013. Now under new ownership, Brite Spot features new dishes sure to add some shine to your day. Menu options include the Fried Green Tomato Benedict and the Southern Decadence (buttermilk biscuit, fried chicken, bacon cheddar, pork sausage gravy, sunny side up egg and home fries).
Guisados
Location: 1261 W. Sunset Blvd., Los Angeles
The renowned eatery is known for their homestyle braises served on handmade corn tortillas made to order from fresh ground masa. The menu includes steak picado, mole poblano, tinga de pollo and chorizo to name a few. If you can't decide on which to try, their sampler plate features six mini-tacos you can mix and match.
Silver Lake
Alimento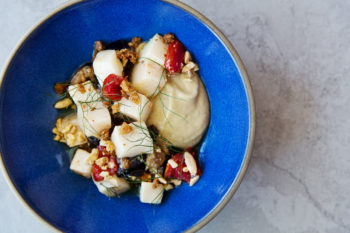 Location: 1710 Silver Lake Blvd., Los Angeles
Inspired by Italy's regional traditions, Alimento breaks the mold of not strictly adhering to them. Chef-owner Zach Pollack's menu consist of small plates, pastas and large platters for sharing. For an Italian take on the Dodger Dog is their "Pig in a Blanket" made with mortadella, spelt pastry , brovada and stracchino.
Night + Market Song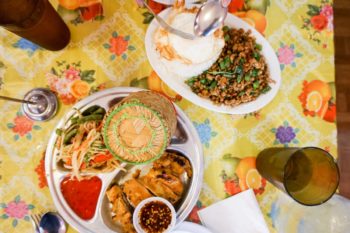 Location: 3322 West Sunset Blvd., Los Angeles
A major hit in West Hollywood, the Silver Lake edition of Night + Market also delivers. Chef Yenbamroong's adventurous northern Thai street food is served sharing style alongside sticky or coconut rice. Dine on gaeng khua pak boong (southern style coconut curry) or khao soi neua-mae sai (curried noodles with braised hanger steak).
MH ZH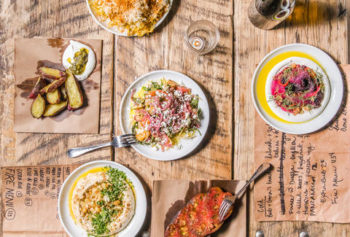 Location: 3536 W. Sunset Blvd., Los Angeles
A newer entry in L.A.'s thriving Middle Eastern culinary scene is Mh Zh (pronounced mah zay). The reasonably priced menu offers hot and cold options that showcase uniquely plated vegetable-driven choices. Enjoy dishes like the branzino alongside potato with charred lemon and greens in tarragon butter. For a dish on the cooler side Bub & Grandma's Bread with herb techina pairs perfectly to their grilled beet and hazelnuts.