Thanksgiving to-go? We aren't talking about featured bites on Grub-Hub. This curated list of LA restaurants offering an entire feast to your door will save you time on learning how to bast a Turkey and more time avoiding awkward family questions. Hang up your apron and call ahead because these birds are flying fast(last corny joke of the year…maybe).

Beverly Hills
This fall, The Belvedere's iconic Thanksgiving at Home is back by popular demand. Offering complete reprieve from the kitchen, the family-style feast will feature three hearty courses and a bottle of Nicolas Feuillatte Champagne. Created by Executive Chef David Codney, the plentiful spread combines Thanksgiving classics, such as a 12 lb. Roasted Free-Range Natural Turkey, with Belvedere favorites like the Charred Caesar Salad and a Whole Baked Pumpkin Pie with our House-made Vanilla Ice Cream.
Price: $390 for 4 guests
Order by: November 19th
Pick up: November 23, at Valet 11:30am-4pm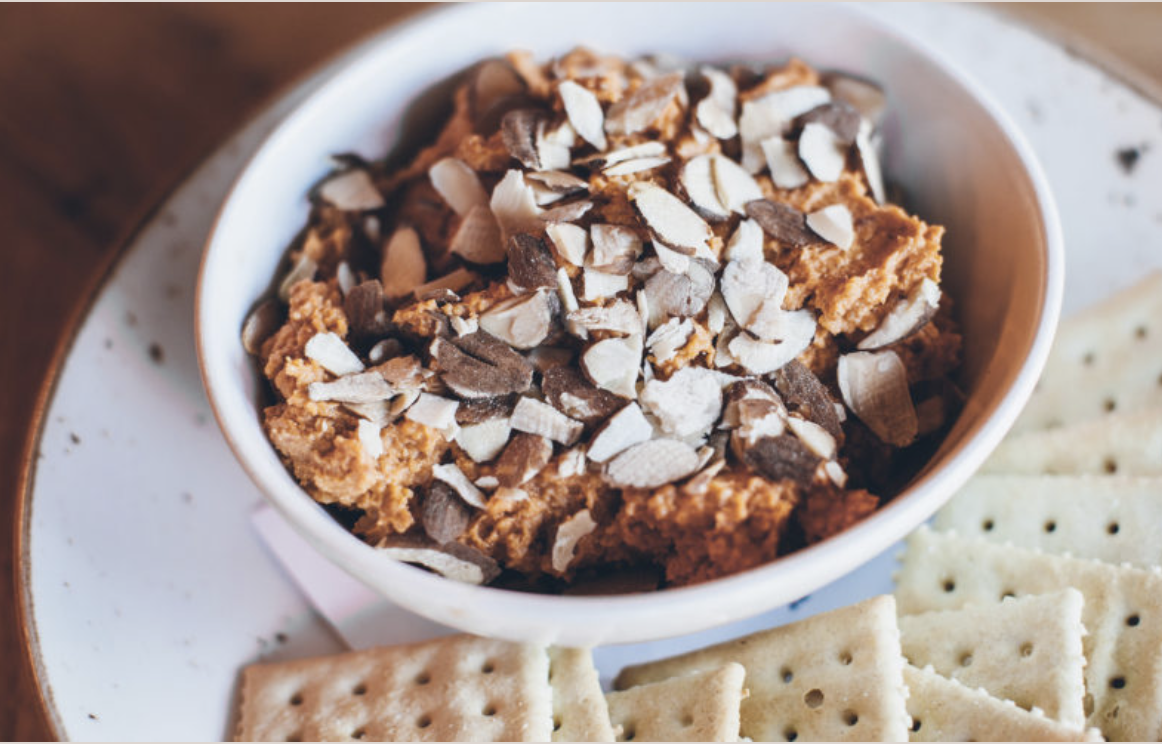 This Studio City BBQ outpost is going full-on comfort food for this year's Thanksgiving menu, offering the full spread à la carte and brimming with hearty classics. Opt for an entire smoked turkey, then fill your table with hoe-cake stuffing, green bean casserole, mac and cheese, candied sweet potatoes, mashed potatoes and more, for an indulgent and smoky Southern feast.
Price: whole turkey, $80; sides, $10-$45; whole pumpkin pie or apple crisp, $35
Order by: November 22 at noon
Pick-up: November 23, noon-2pm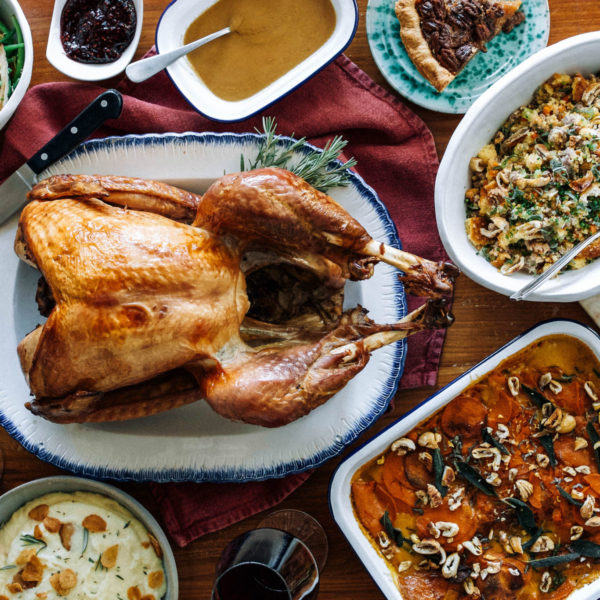 Leave it to a restaurant with its heart in the butcher shop to do Thanksgiving right. Belcampo's Luxegiving is one of this year's most decadent options, with a full spread for up to 14 people and a bottle of champagne. Begin with a Belcampo-made charcuterie board, then proceed to a menu of butternut squash soup; kale salad; a roasted 22-to-26-pound Belcampo Farms turkey; truffled mashed potatoes; mustard-and-whiskey-braised Brussels sprouts with guanciale; green bean casserole with a trumpet mushroom Béchamel; and both a pumpkin pie and caramel apple pie, among other dishes.
Price: $899
Order by: November 13 by 5pm
Pick-up: November 23, by around noon, at Belcampo in either Santa Monica or Larkspur. DoorDash delivery is available in select zipcodes within 15 miles of either location.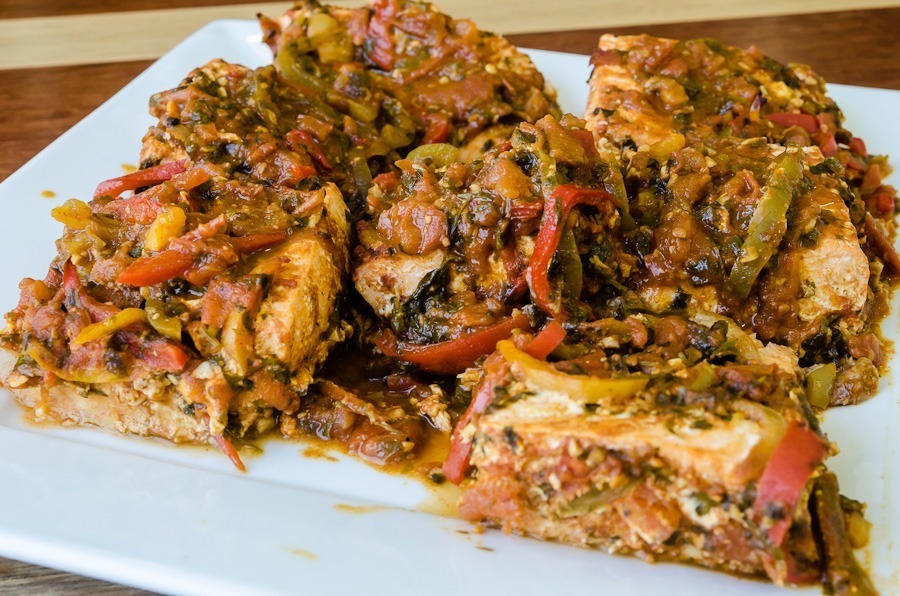 Put an entirely kosher and dairy-free meal on the table with a little help from Fairfax's Got Kosher? This Tunisian and Moroccan restaurant is preparing a prixe-fixe meal that includes salt-roasted turkey with rosemary pan gravy; cranberry sauce with orange, almonds and dates; spinach gratin; roasted vegetables; pretzel rolls; apple, pecan and cranberry cornbread stuffing; and three choices of dessert. There are even plant-based alternatives to the turkey, which makes this a killer vegan option, to boot.
Price: $40 per person
Order by: November 20 at 5pm
Pick-up: 10am-1pm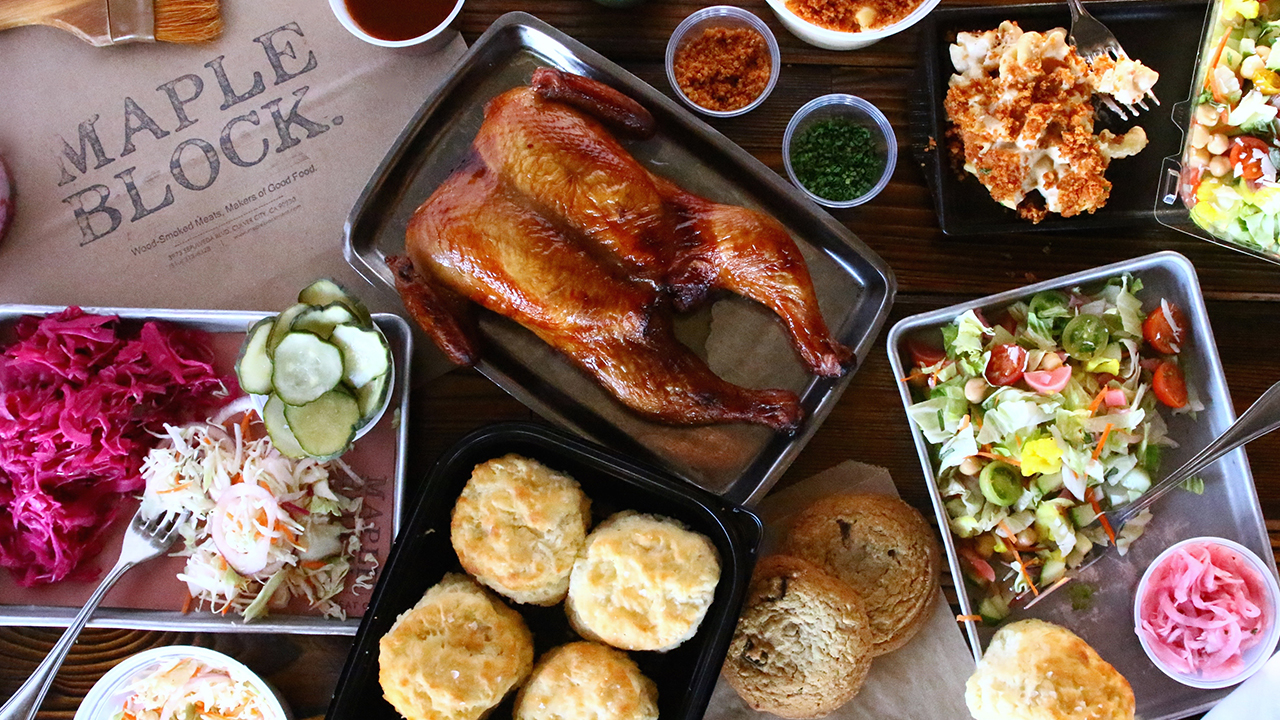 The Culver City BBQ restaurant will be offering whole wood-smoked, all-natural, free-range, antibiotic-free turkeys in three sizes, so you're covered no matter your party size. And hey, if you order the largerst—a 17-to-18-pound bird—you'll probably have some for Thanksgiving leftover sandwiches the next day. Score. Don't neglect the bevy of sides. Think: cornbread-and-sausage stuffing; buttermilk biscuits with whipped honey butter; roasted root vegetables; braised greens; and of course the dessert, chocolate bread pudding.
Price: turkey, 12-14 pounds, $217; turkey, 15-16 pounds, $252; turkey, 17-18 pounds, $276; sides, $14.50-$90; dessert, $45-$90
Order by: November 15
Pick-up: November 23, noon-3pm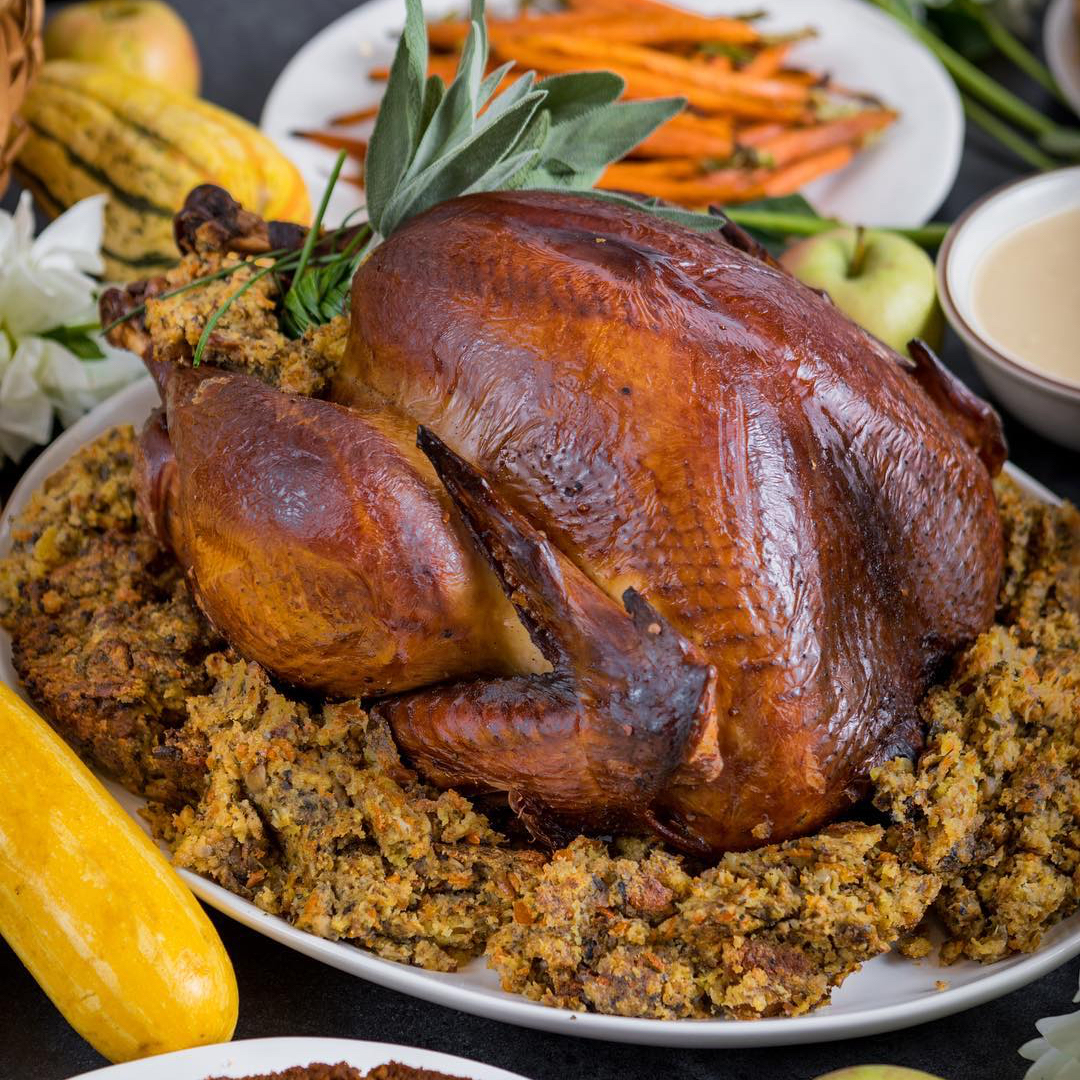 Wexler's Deli usually serves hefty pastrami sandwiches and bagels with lox, be it in Grand Central Market, Santa Monica or Century City, but this Thanksgiving, they're offering an entire 10-to-12-person dinner that includes an entire smoked turkey, challah stuffing, gravy, salad, squash soup and cheesy pull-apart rolls.
Price: Smoked bird Thanksgiving Dinner, $350; whole-pie add-on, $40
Order by: November 19, call 424-744-8671, ext. 1
Pick-up: Available for delivery or Santa Monica pick-up on November 23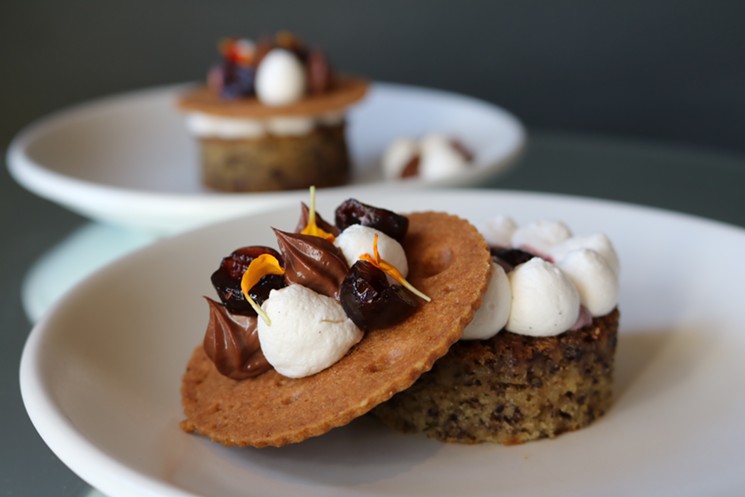 Marcel Vigneron's thoughtful and hyper-seasonal dishes are getting ready to land on your home table. Choose the more traditional brined-and-spatchcocked turkey with mashed potatoes and gravy, or swim upstream and opt for the salmon with cauliflower cream and romanesco. Either way, you'll also enjoy kale salad, squash soup, cranberry sauce, chestnut stuffing and roasted root vegetables, and to top it all off, a pumpkin-and-banana bundt cake.
Price: dinner for 2, $250; dinner for 4, $300; dinner for 6, $450
Order by: November 19 by 9pm
Pick-up: November 22, noon-5pm or November 23, noon-3pm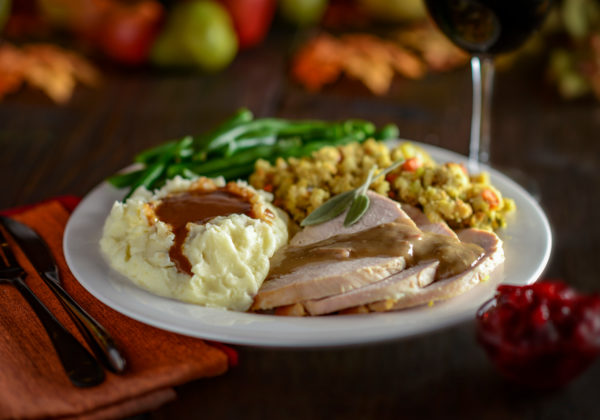 This year, why limit yourself to turkey? Prime-rib and spice institution Lawry's is giving you the best of both worlds with full Thanksgiving feasts that have a little something for all. Opt for turkey or prime rib, whether you're buying your mains à la carte or as part of a family-style meal. Then add your sides, including the options of Yorkshire pudding batter, extra jus, creamed spinach, mashed potatoes, whipped horseradish, creamed corn, cranberry sauce and cornbread stuffing.
Price: Family-style turkey dinner, 10-12, $255; family-style prime-rib dinner, six-eight, $300; family-style prime-rib dinner, 12-15, $495; sides $3-$20; whole pie, $25
Order by: November 21 at noon
Pick-up: November 23, 11am-4pm
Courtesy of TimeOut LA