Alright, so your no Curtis Stone in the kitchen and thats ok. With Thanksgiving creeping up sooner than Holiday songs on the radio, we've rounded up your go-to "go out" options to spare you the culinary turmoil. So put the deep fryer back in storage and ditch your Mom's famous stuffing recipe for Thanksgiving the L.A. way.
Akasha
Culver City
This Thanksgiving-Akaska in Culver City is dishing out their take on modern California inspired fair. The menu is pre-fixe and full of items like the persimmon-and-pomegranate salad, gluten-free cornbread and herb-roasted organic turkey. In the mood for dessert, enjoy an entire "pie buffet". Need we say more? Reservations are from 1-8pm and prices are listed as $80 for Adults; $35 for Children (10 and under). 
Polo Lounge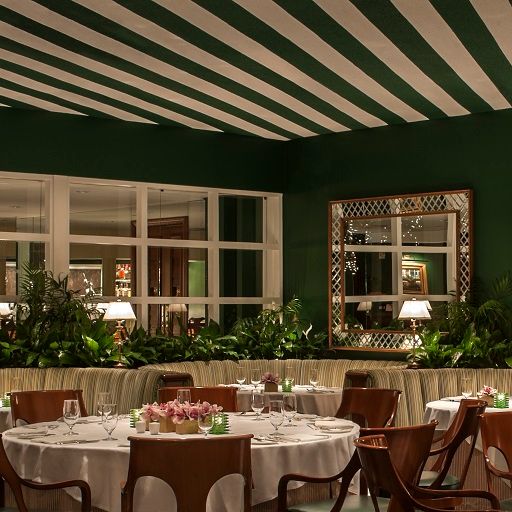 Beverly Hills
Nothing is more quintessential Beverly Hills then the Polo Lounge and Thanksgiving in the Pink Palace is nothing short of luxury. Also offering a pre-fixe menu selection(like most restaurants in L.A. on a holiday), the pairings do not disappointment. Opt for the traditional Turkey-organic of course-or take a chance with something outside the box, there menu always pleases. And be sure to save room for dessert as the Sweets buffet will be serving a range of customer confectionaries courtesy of their in-house pastry team. Their Brunch will be hosted 11am-3pm with dinner commencing at 5pm-8pm, with the fixed menu priced at $175 per Adult, $60 per Child. 
Bourbon Steak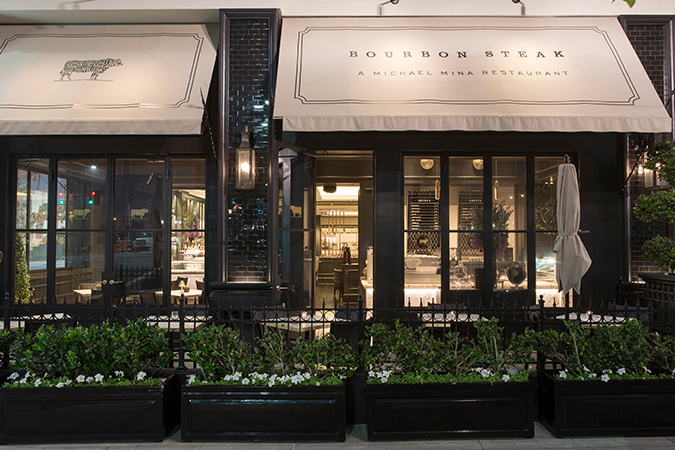 Glendale
If Glendale is your local, Bourbon Steak is your destination this Turkey Day. Their three-course dinner will feature traditional-roasted heritage turkey with sage stuffing and cranberry compote. Or opt for the exotic like pan-seared scallops with roasted cauliflower and tamarind brown butter. Not feeling the bird, there's also an 18-ounce dry-aged, bone-in ribeye. If that catches your feasting eye, reservations are available from 2-8pm at $75 with wine pairings available at an additional cost.
Craft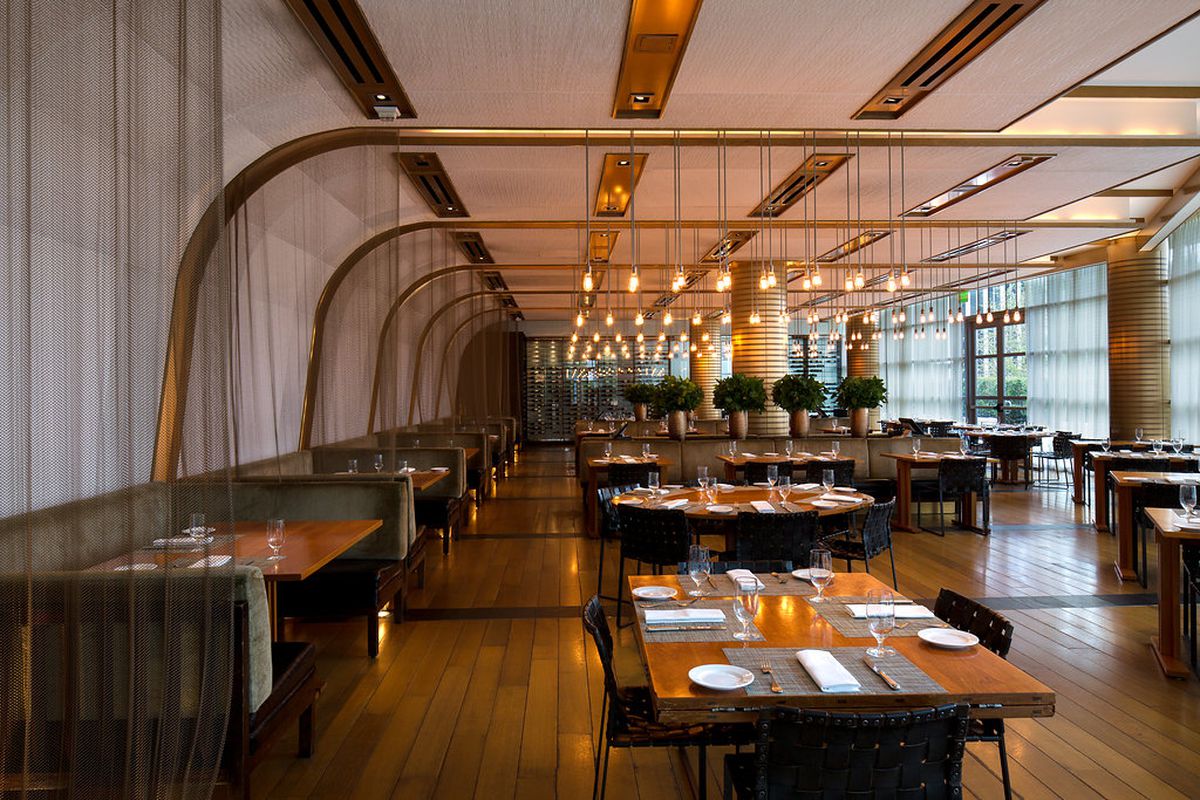 Century City
Tom Colicchio's acclaimed restaurant rings in the day of thanks with family-style starters like their pork belly with butternut squash and sage, and entrees like braised lamb, fish and pasta. Share a range of family-style sides such as sausage-and-raisen stuffing and Brussels sprouts. Lastly is of course a premium selection of Fall-inspired desserts, artfully whipped up by pastry chef Shannon Swindle. Reservations are available 1-8pm with menu pricing offered Ala Carte.
Crossroads Kitchen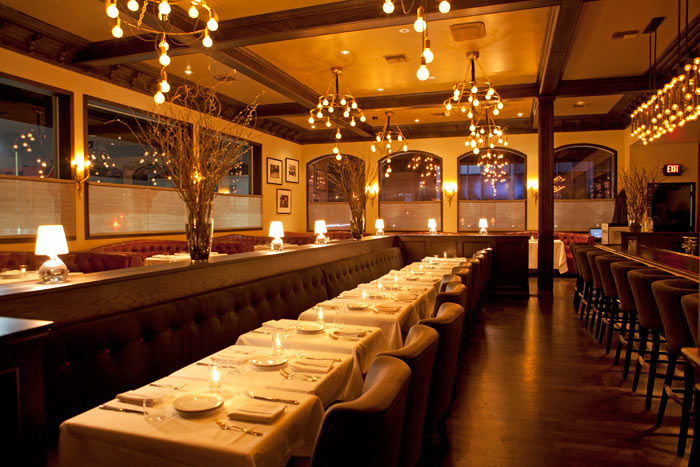 Melrose
For the none Turkey-Eaters (and just non-meat eaters in general), Crossroads is a perfect plant based option. While the idea of such may seem oft for this particular Holiday, Crossroads is a cut above the rest in offering dishes that beguile its patrons as to wether or not its just plants. This year's menu is four courses of autumn-appropriate dishes like butternut squash bisque with nutmeg creme fraiche; spiced chickpea cake with cranberry cabernet sauce, and mashed potatoes with porcini gravy. Stimulate your dessert senses with delights like their pumpkin mousse verrine. Hours for the evening are noon-5pm with the menu priced at $75 pp.
Gwen Butcher Shop & Restaurant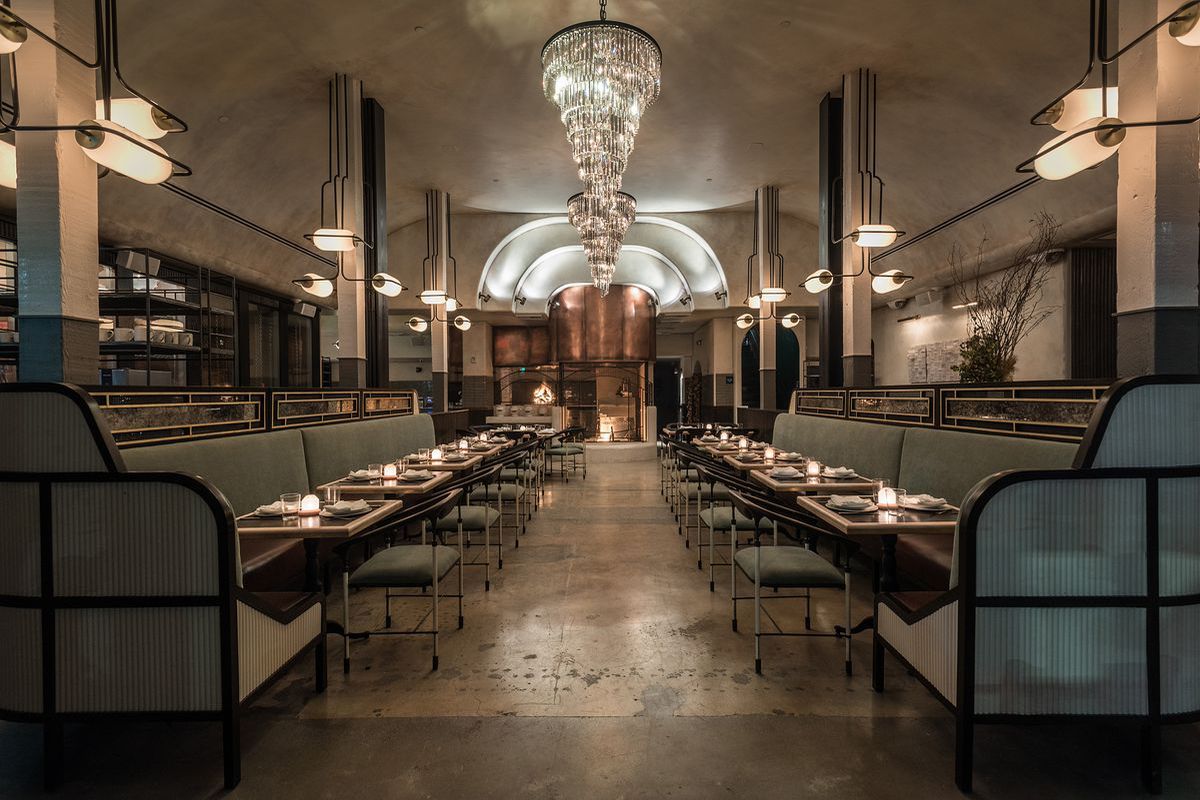 Hollywood
You didn't think we'd mention the famed chef with out spotlighting his holiday menu? Chef Curtis Stone's Hollywood outpost-Gwen already amazes with decadent classic fare every day of the week and the Thanksgiving Menu holds to that tradition. Dishes like the white onion veloute pair perfectly with traditional heritage turkey and his green bean casserole. Finish off the evening with a selection of perfectly prepared pies and your absolutely acceptable 4th glass of wine. This festive fete is offered 2-6pm at $75 pp.
Cecconi's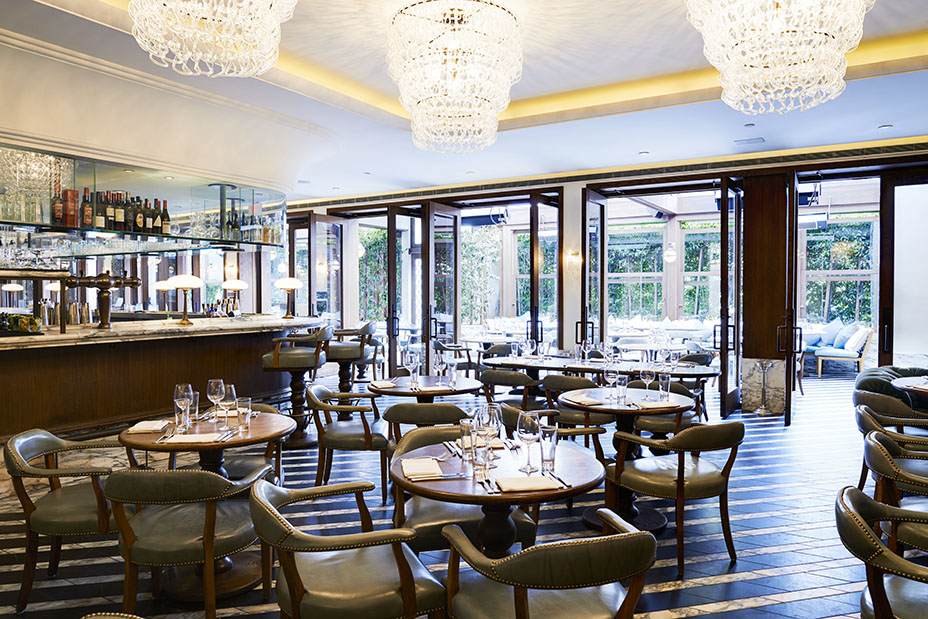 Melrose
Your possibly thinking, Italian for dinner how strange? While the famed West Hollywood eatery dishes out the best southern Italian fare in the L.A. area, their thanksgiving feast is every bit as traditional as you would hope and savor over. Served family style, the courses provide the same familiar heartiness found in their comfort dishes mixed into America's favorite cuisine. Indulge on porcini corn bread stuffing, squash tortellini and truffle mashed potatoes, as well as a selection of seasonal sweets including apple-pecan crostata. Thanksgiving with an Italian touch is served at $95 pp from noon-10pm. 
Cafe Pinot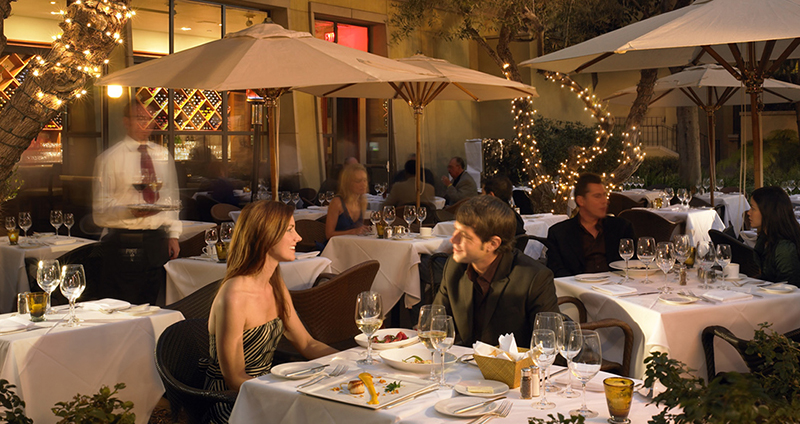 DTLA
This California-French restaurant with a gorgeous, tree-dotted patio will be serving your choice of a three- or four-course prix-fixe dinner with both traditional fare and a few brow-raising dishes, to boot. Find sliced turkey breast with heirloom cauliflower and mole; sunchoke soup with a red wine and shallot jam; and filet mignon au poivre. Finish with pumpkin mousse or an apple crumble to really get into the fall spirit. Dinner is served 2-8pm, with a $70 per three-course meal, $90 per four-course meal; and $29 per child 10 and under.
Playa Provisions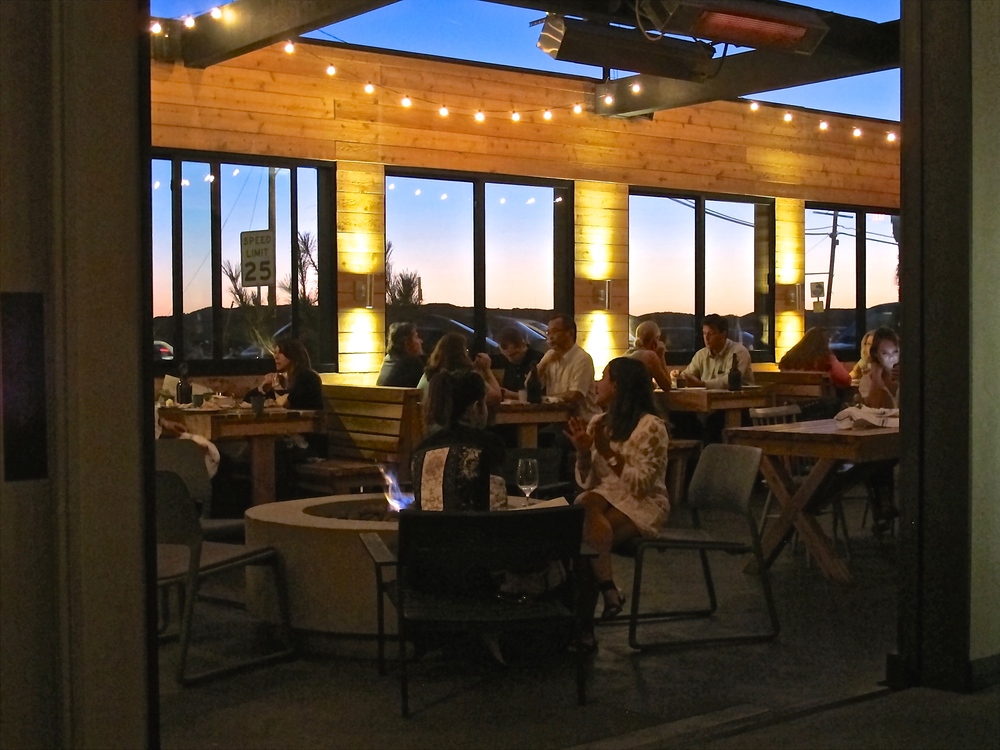 Playa del Rey
Take Turkey to the beach at Playa Provisions, which is offering a downright steal of a meal: just $38 to feast on roast turkey or honey mustard ham, plus a variety of sides, including chicory salad, roasted acorn squash and cranberry sauce. Finish with a selection of seasonal desserts including but not limited to pumpkin pie and cran-apple pie. This is a highly kid-friendly option, but if you're looking for something a bit more adult, round the corner to Playa Provisions' whiskey bar, Grain, which will be offering à la carte holiday specials in liquid form. Satisfy your turkey cravings from3-8pm at $38 per adult, $20 per child.
Saddle Peak Lodge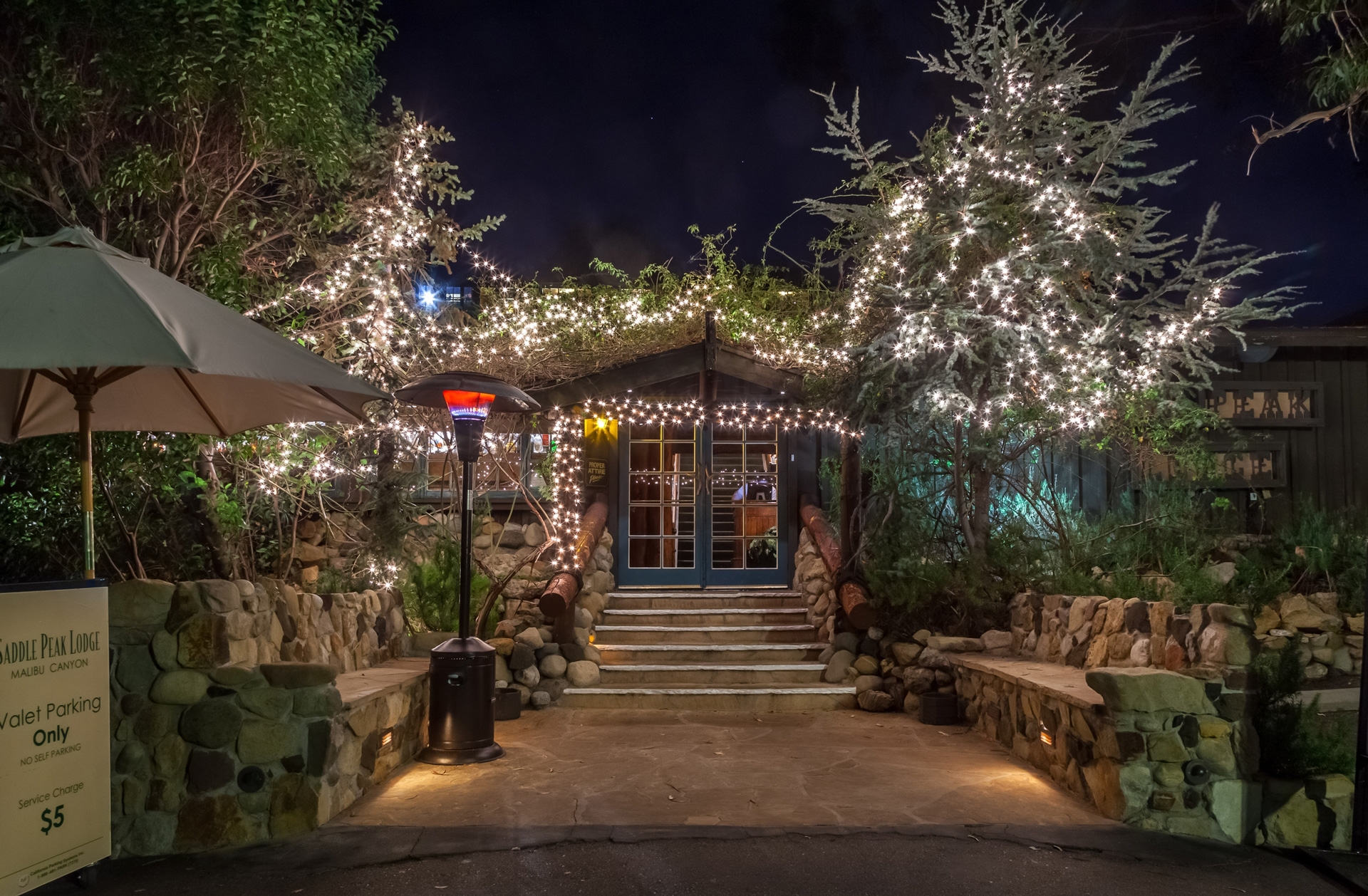 Calabasas
Head to this rustic mountain lodge for a four-course meal that lets you choose from hearty dishes like buffalo tartare, seared elk tenderloin with a foie gras and mushroom sauce, roast turkey with sausage-and-apple stuffing, and grilled quail with spiced cherries. Pro tip: Don't leave before the pumpkin pie or banana-huckleberry bread pudding. Start off the day from noon-8pm, with the menu priced at $105 per adult, $65 per child 12 and under.
Tavern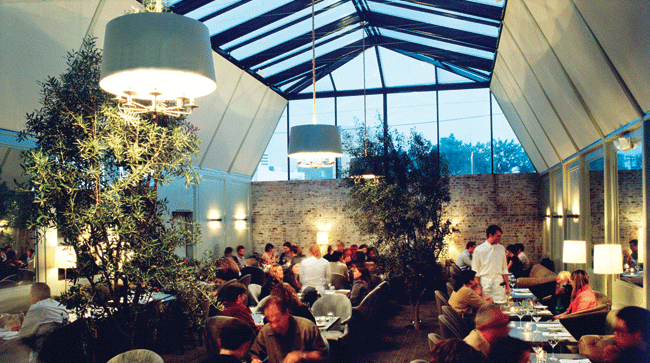 Brentwood
Suzanne Goin, Caroline Styne and chef de cuisine Joel Walsh are bringing a little something for everyone to their Thanksgiving table, with options for omnivores, vegetarians and vegans alike. Settle in for a three-course meal that offers herb-roasted organic turkey breast and stuffed leg with mashed potatoes, gravy, Brussels sprouts with pancetta and thyme, cranberry sauce with mint and orange, sweet potatoes with sherry, and sourdough stuffing with turkey sausage. There's even the "vegan thanksgiving extravaganza" option, which offers sweet potatoes, Brussels sprouts, fingerling potatoes, Italian broccoli and Suzanne's stuffing and wild-mushroom persillade. Your day at the Tavern starts serving 1-8pm, with pre-fixe at  $95 per adult; $45 per child 10 and under; free for children four and under.
Catch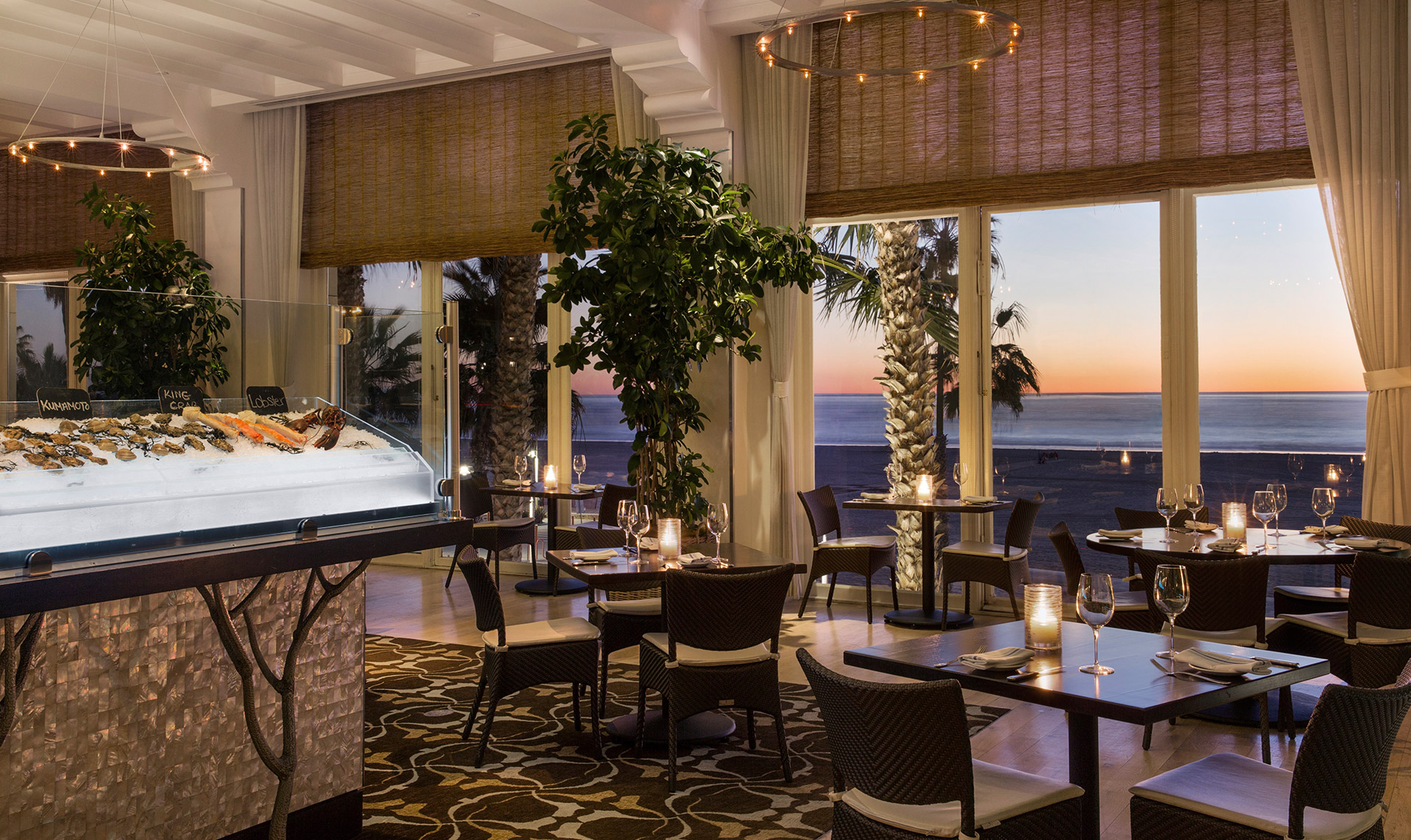 Santa Monica
Enjoy your Turkey Day seaside at Catch in the Hotel del Mar, because chef Gemma Grayis whipping up all the classics and even a few contemporary plates right at the beach. Look for a prix-fixe involving slow-roasted organic turkey with apple and chestnut stuffing, as well as roasted cauliflower pie with wild mushrooms, and Japanese snapper crudo with pumpkin vinaigrette. Spend the day seaside from 11am-10pm at $110 pp.